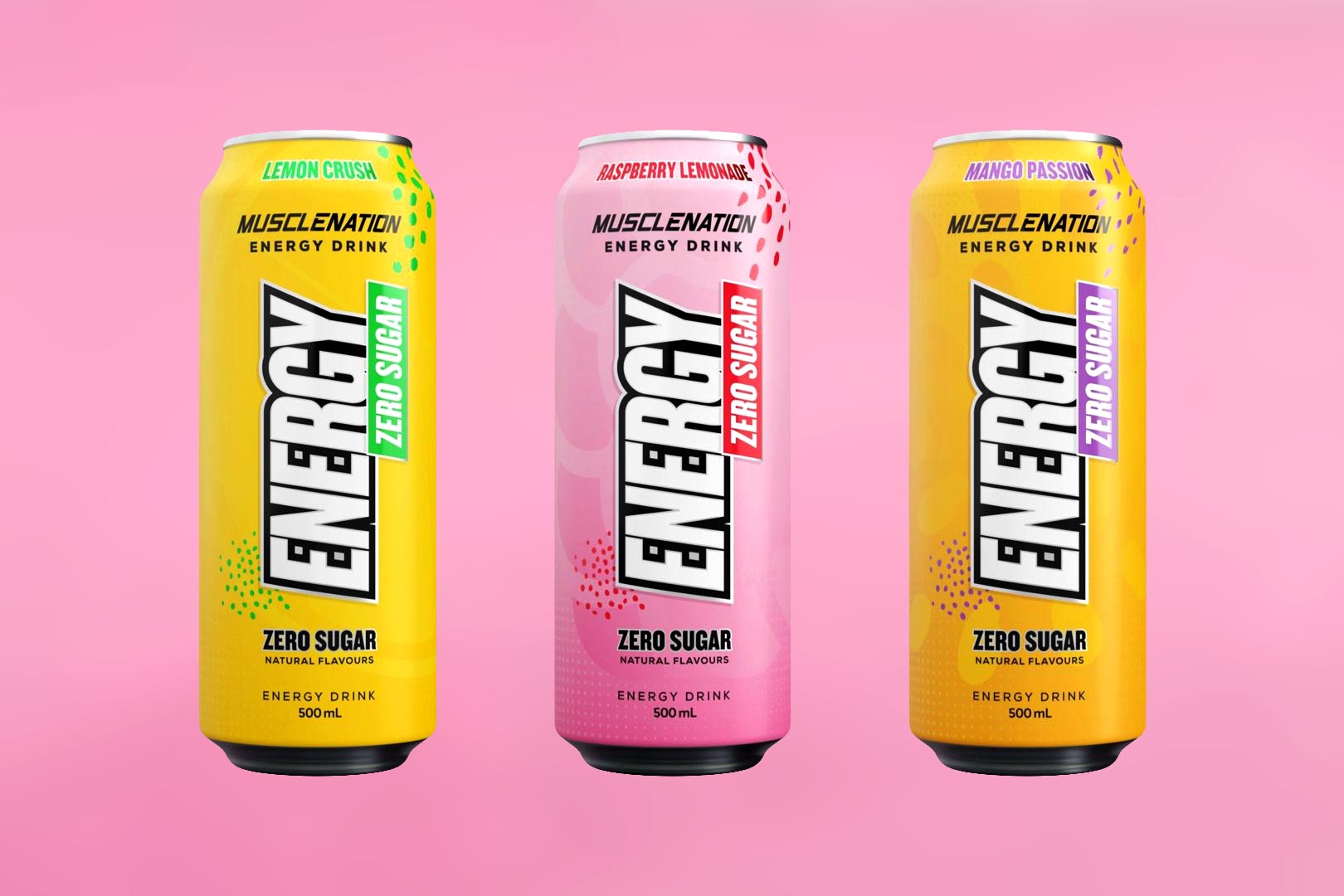 This week we've been sharing more newcomers to the energy drink category than most others, and that's not by choice or preference, just purely because the competition is picking up week after week. We're back again with another one, right here, and this one is coming from a well-established player in the world of supplements in Muscle Nation from Australia, which actually started exclusively as a fitness clothing company.
Muscle Nation has shared the first look at its upcoming Muscle Nation Energy, a carbonated and canned beverage featuring caffeine for energy whenever and wherever you need it. Being a brand that has a strong presence in the sports nutrition space, the energy drink keeps things nice and clean on the macro side with absolutely no sugar, and while we haven't seen the other numbers, we imagine they'll be close to zero.
Three flavors have been confirmed for the Muscle Nation Energy drink, all with a refreshing fruity theme in Raspberry Lemonade, Lemon Crush, and Mango Passion. The Australian brand has not shared exactly when these are rolling out to stores, although we imagine fans will see firsthand when they do make their way out, as Muscle Nation has incredible distribution, and can be found in speciality stores as well as major supermarkets.