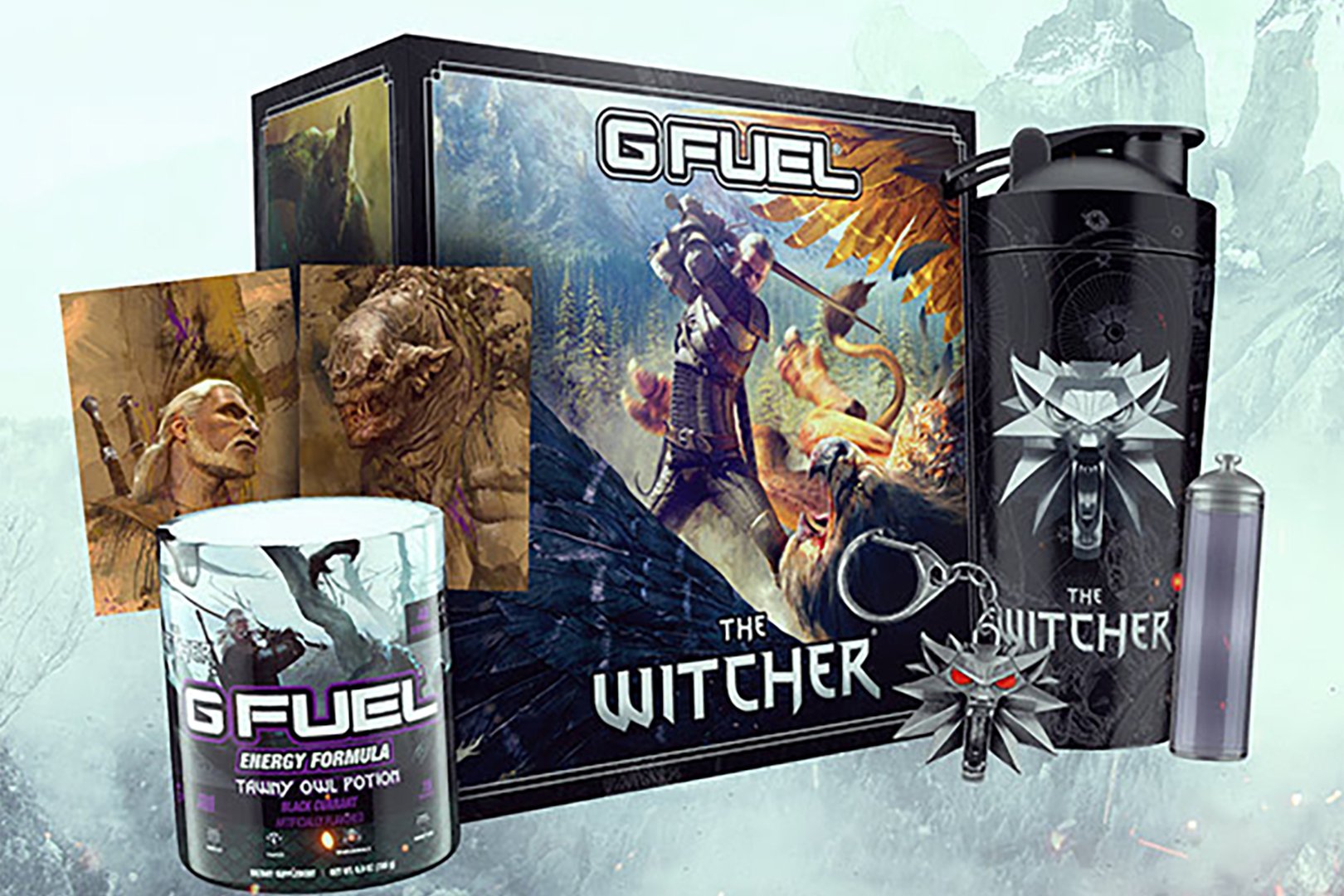 G Fuel is, first and foremost, a gaming supplement company, with its signature product designed specifically to increase and enhance energy and focus in a convenient, great-tasting flavored powder. The brand is also heavily known for its mountain of authentic collaborations, where it teams up with other companies for themed flavors and special editions, and to tie things back around, G Fuel frequently gets together with all sorts of video games.
Available for pre-order beginning this week is a collaboration between the gaming supplement giant G Fuel and the fantasy role-playing game The Witcher. The partnership has resulted in a limited-time flavor of the brand's gaming product Energy Formula, called Tawny Owl Potion, which is a sweet and flowery black currant experience. G Fuel has made this one extra special as it comes in a collector's box with a lot more than the usual items included.
G Fuel and The Witcher's Tawny Owl Potion collaboration is up for pre-order in a box set of the gaming supplement in a 40-serving tub, an eye-catching Wolf School Medallion stainless steel shaker bottle, two art prints, and an actual Medallion. Also in the bundle is an awesome potion vial for you to put servings of Tawny Owl Potion in and really play into the theme of the collaboration, and all together, the price on that Collector's Box is $64.99.