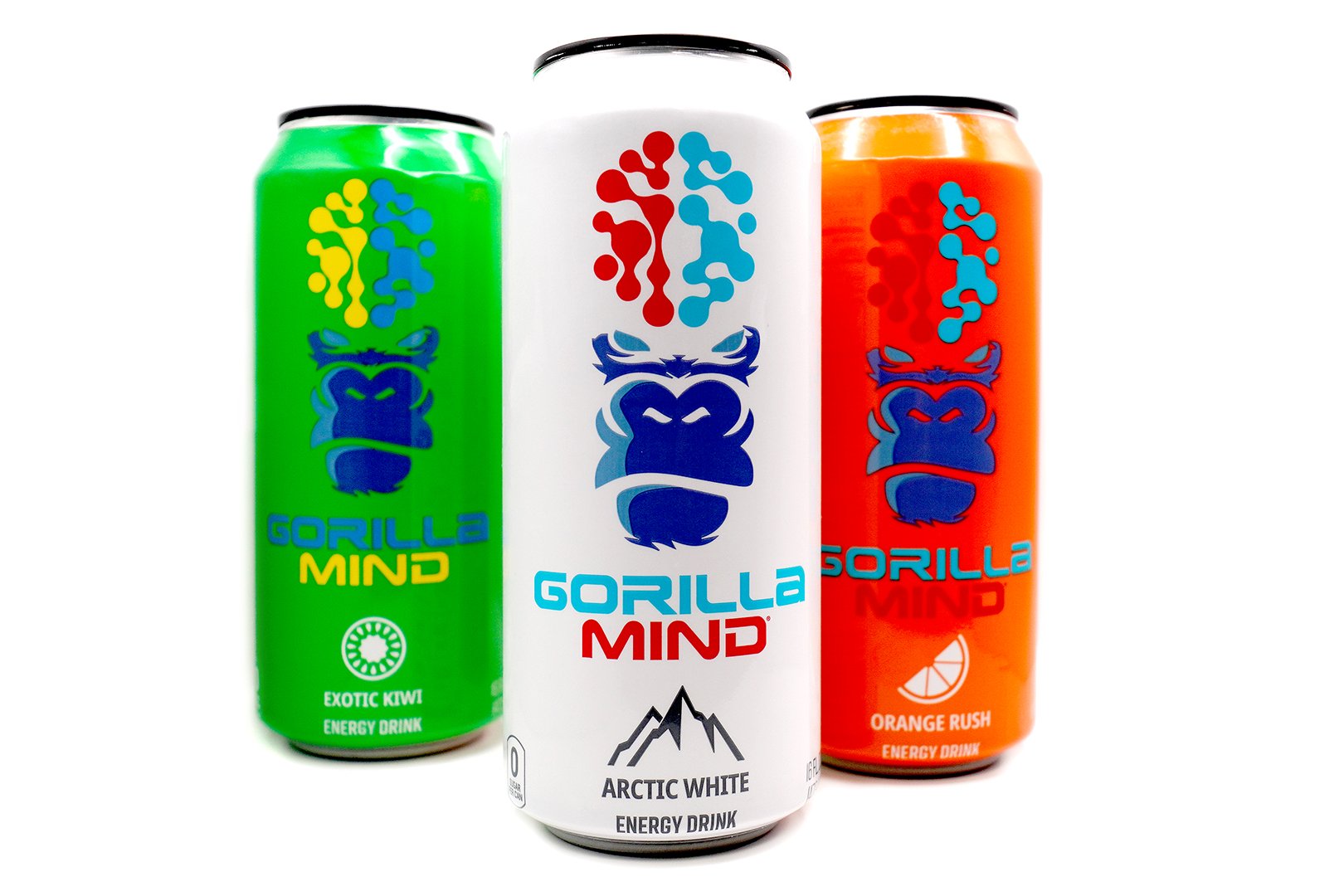 Gorilla Mind Energy is proudly promoted as the most efficacious energy drink on the market, and it's no surprise Gorilla Mind makes that claim when you see the premium formula it packs into the carbonated beverage. The ingredients and dosages in the product are more in line with an advanced nootropic formula than your average energy drink, featuring highlights like 400mg of alpha-gpc, 200mg of uridine, and a gram of n-acetyl-l-tyrosine.
Gorilla Mind and its energy drink only debuted a few months ago and were met with incredible demand as it managed to sell out its first four flavors rather quickly. The brand has impressively added another four tastes to the menu of Gorilla Mind Energy, which also sold out sooner than expected. Basically, there is a massive amount of interest around the drink, so we grabbed three of every flavor to find out what it's all about.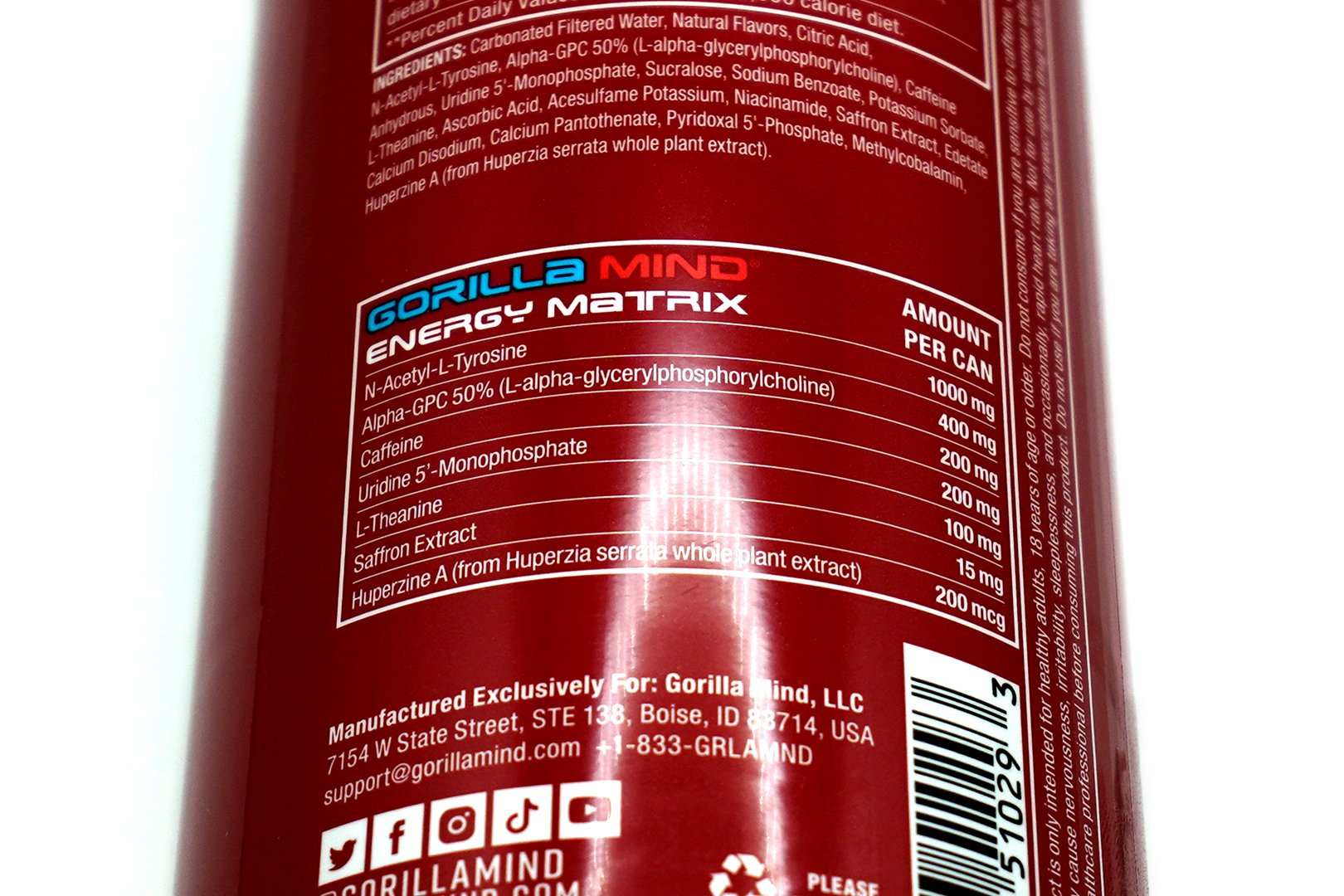 Review
We thought Gorilla Mind Energy would go one of two ways; it'd either taste amazing and kind of feel and perform like most other energy drinks, despite how good the formula looks on paper. The other outcome was a noticeable level of effectiveness involving increased energy and elevated focus, but not so great on taste. This was all purely based on our experience with the 100s of energy drinks and nootropic supplements we've tried.
It turns out the Gorilla Mind energy drink falls right in between those possibilities, as it is indeed very effective when it comes to enhancing energy, focus, and cognition, and while the taste isn't absolutely perfect, it is competitive, falling right in line with many of the top beverages out there.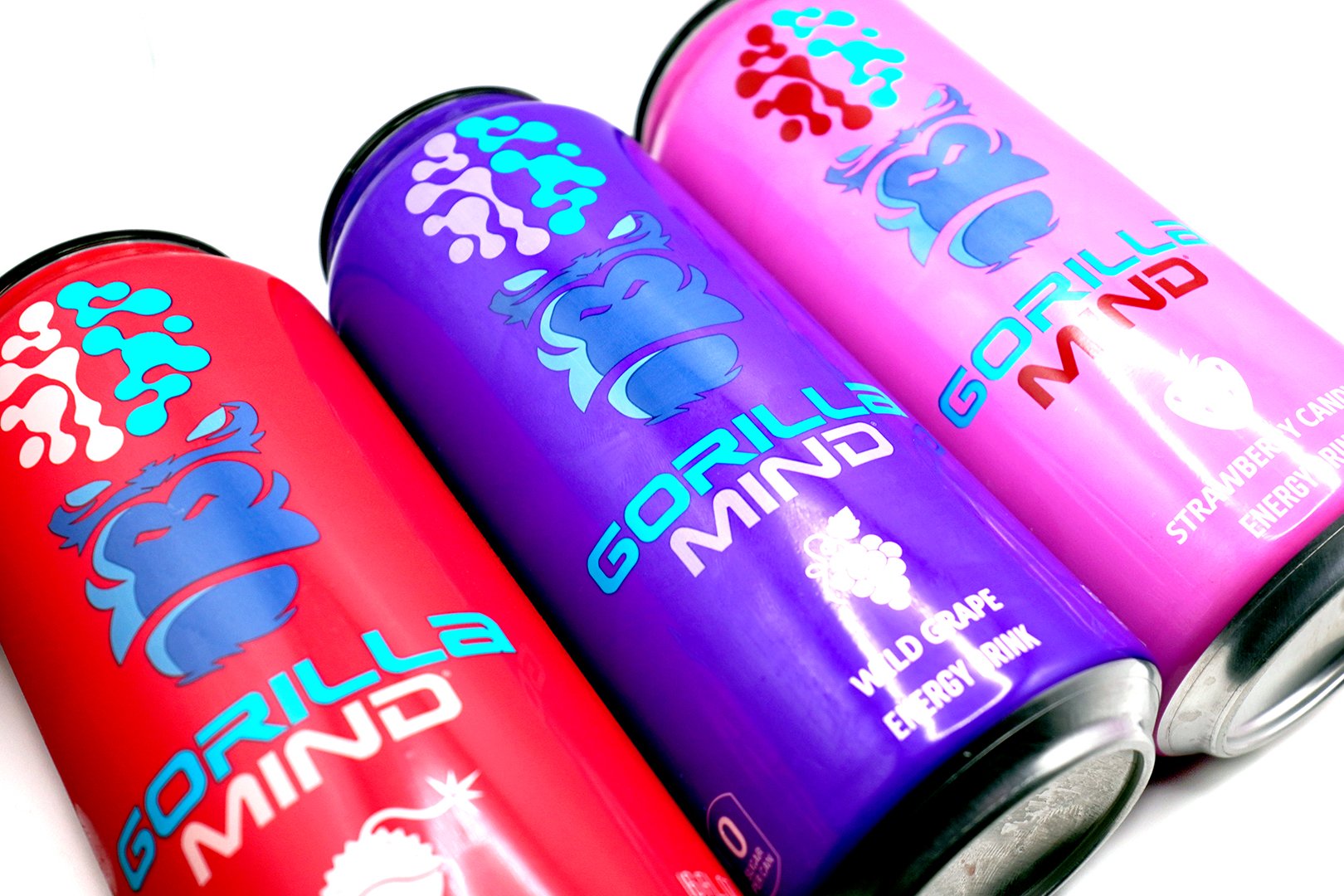 We can't say enough about how impressive Gorilla Mind Energy is at increasing energy and elevating focus. The energy isn't overly intense or jittery; it's a smooth, gradual boost that'll get you going physically and mentally. The other half of the experience is the mental side, and that's even more effective than the energy, as it has no trouble clearing your mind, focusing you on a task or activity, and noticeably improving cognition, where you simply think and connect faster and efficiently.
As for the taste of Gorilla Mind Energy, again, we suspected with the effectiveness it has, it wouldn't be all that easy to swallow. That is far from the case, as it is right up there with some of the top competitors in the fiercely busy category. The carbonation isn't that intense, it's rather soft, and the actual taste is a bit of a ride, where it can go from full-on to super sweet, then subtle. It does depend on the flavor, and after powering through our two variety packs over the past few weeks, we do have favorites.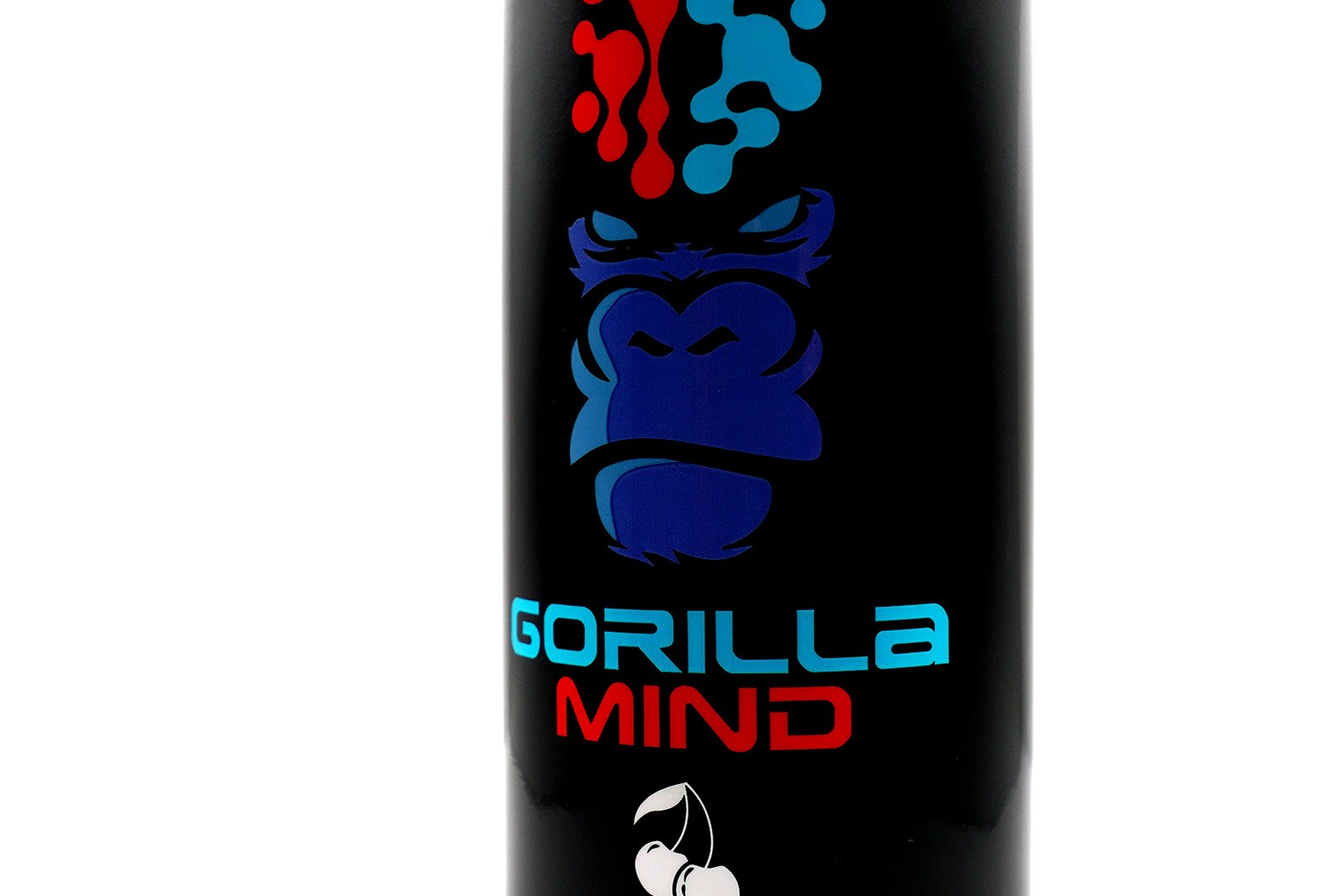 Flavor ranking
Arctic White
Tiger's Blood
Lychee Bomb
Exotic Kiwi
Orange Rush
Black Cherry Vanilla
Strawberry Candy
Wild Grape
Summary
Gorilla Mind Energy has really set a standard for the energy drink space, showing just how effective one can be. There have been some high-stimulant carbonated beverages and a few that involve thermogenesis and weight loss ingredients, although none that complement anytime energy as well as we have here. The energy and focus in the Gorilla Mind energy drink is incredibly addictive, and the benefits were present every time we cracked one open, and we can now easily see why it sells out the way it does.