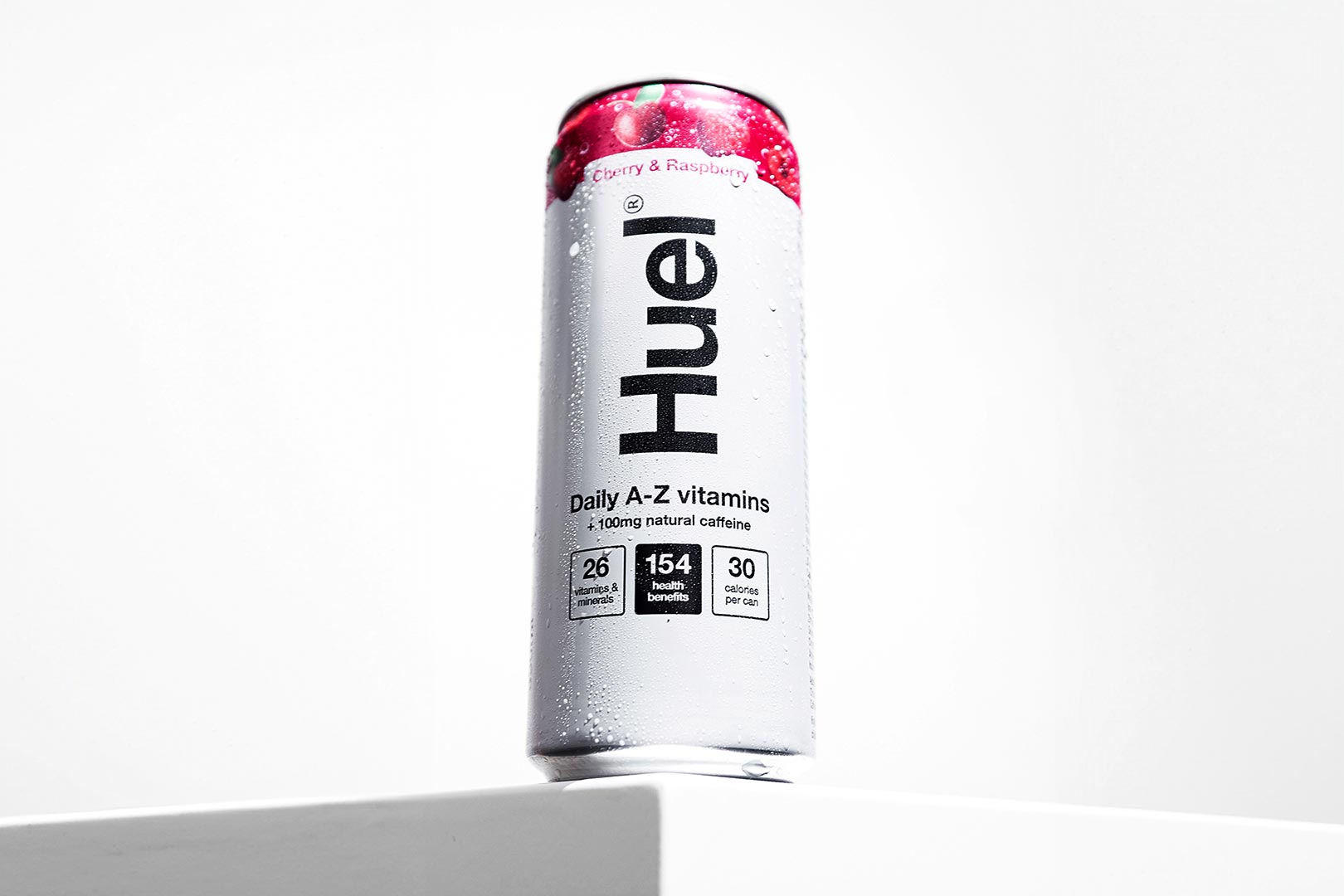 The nutrition company Huel has built its reputation on convenient, comprehensive, and nutritious supplements, all beginning with its original meal replacement, packed full of protein and a clean set of ingredients. The brand has since expanded into other types of nutrition-focused products, like a plant-based variant and a higher protein Black Edition; now joining all of that is a carbonated beverage, but it's not entirely what you'd expect.
Almost all of the carbonated and canned drinks rolling out from sports nutrition companies lately have been all about energy, with not a day going by where we're not introduced to at least one newcomer to the fiercely competitive space. Huel has introduced Daily A-Z Vitamins, a sparkling drink that, as per its name, features a blend of vitamins and minerals, 26 to be exact, to support general health, wellness, and immunity.
While vitamins and minerals are the focus of Huel's Daily A-Z Vitamins beverage, there is a more traditional energizing part to it. Alongside the multivitamin cocktail, there is a moderate 100mg of natural caffeine from coffee bean, and the common focus-supporting ingredient choline, albeit at a light 55mg. The product does actually have two versions, with the only difference being that one is completely caffeine free, and the other is caffeinated.
Huel does keep things nice and clean on the nutrition side of Daily A-Z Vitamins with 4.4g of carbohydrates, 3g of that sugar, and a fair 30 calories in the beverage's one and only flavor, Cherry & Raspberry. The energy drink, reinforced with vitamins and minerals, is available directly from the brand's UK website at £22 (28 USD) for a pack of 12 cans for the caffeinated or caffeine-free variants, with a minimum purchase of two packs.