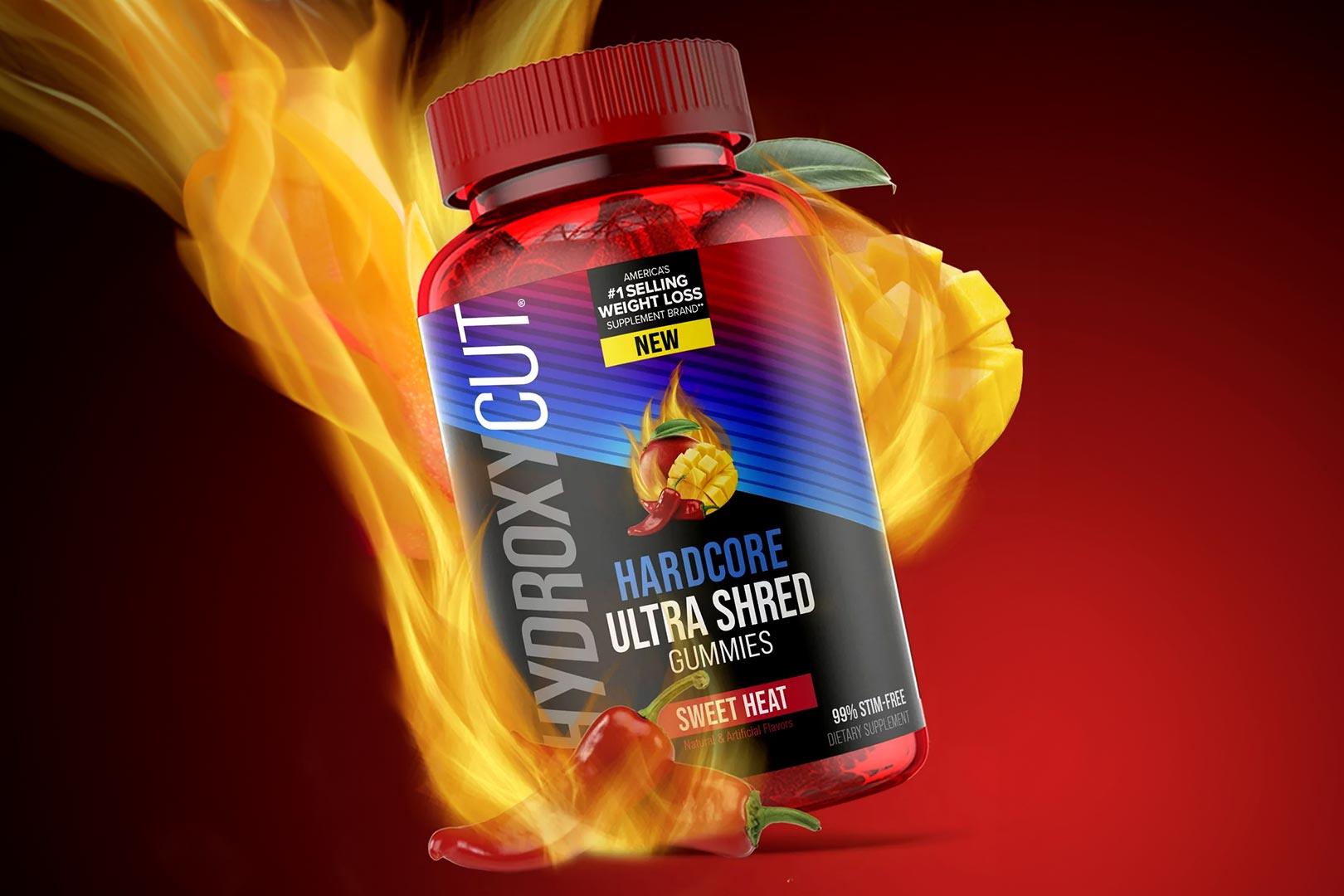 The premium and proven phenylcapsaicin aXivite is an emerging weight loss ingredient known for its abilities to enhance metabolism and thermogensis, and support weight management. The ingredient can be found in a handful of sports nutrition companies, including the likes of Glaxon, Life Pro Nutrition in Spain, and the legacy giant MuscleTech. The fat-burning brand Hydroxycut has introduced a supplement that centers around aXivite and comes in a different sort of format.
The latest from Hydroxycut is Hardcore Ultra Shred, which combines B vitamins, 200mg of green coffee bean, standardized to 45% chlorogenic acids, and then you have the star of the product, aXivite microencapsulated phenylcapsaicin at 15mg in a serving, the same amount in a single serving of MuscleTech's Burn iQ. As for the alternative format, instead of putting all of those ingredients in pills or powder, Hydroxycut's Hardcore Ultra Shred comes in soft gummy candies.
Hydroxycut is a mainstream supplement company, found and stocked in many different stores across the country, including Walmart, where the aXivite-fueled Hardcore Ultra Shred is now available for purchase. You can grab the weight loss-supporting product in its delicious gummy format over at walmart.com at $23.24 for a bottle of 60 gummies, which is 30 two-piece servings. There is a flavor to the gummies, and it's a fitting one with the chili pepper and mango combination Sweet Heat.