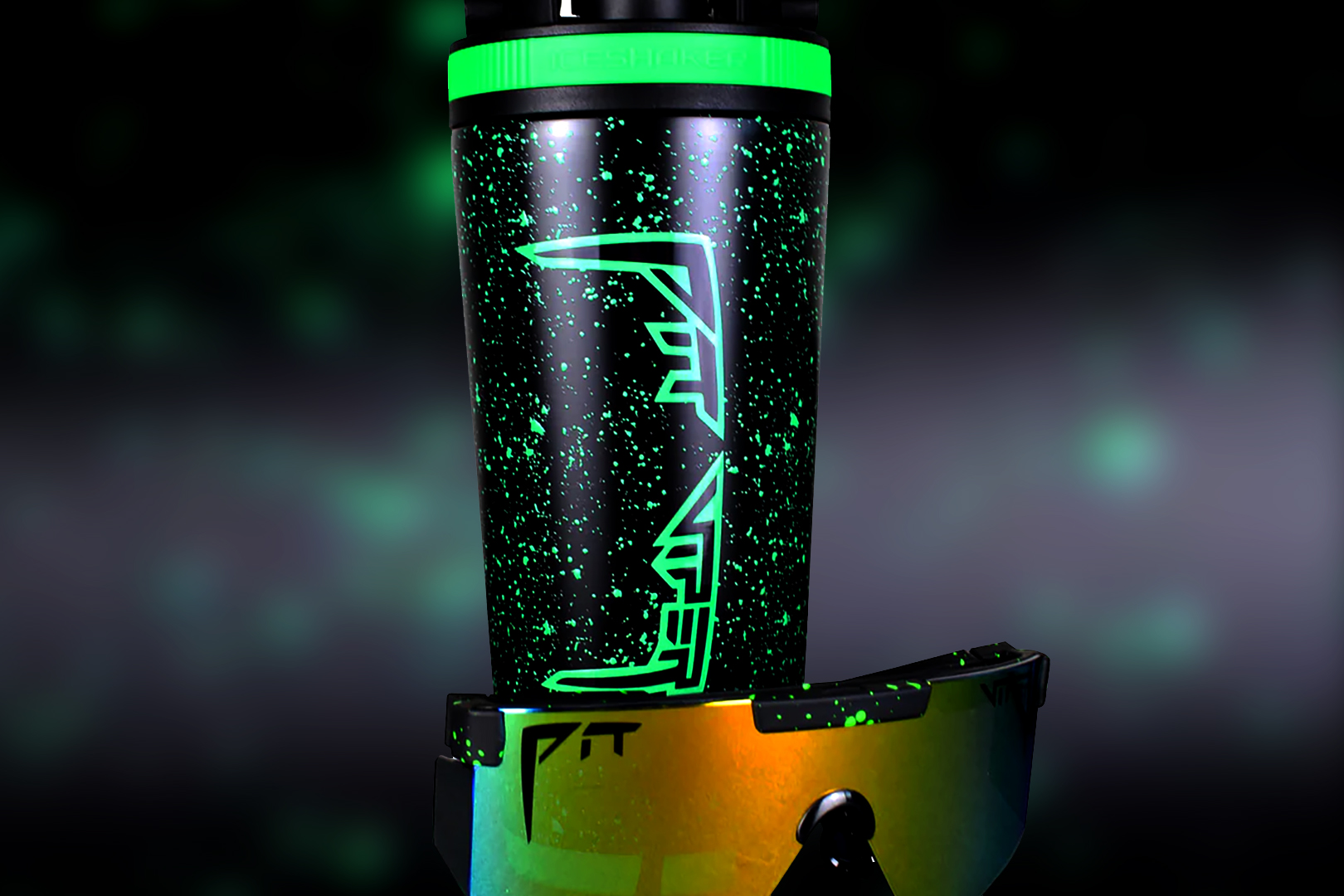 The premium and supremely high-quality shaker company Ice Shaker, has partnered with a company outside of the world of sports nutrition supplements for a collaboration fans will want to be a part of. If you've ever held one of Ice Shaker's bottles, you'll know they're worth the investment and don't forget their awesome variety of options, including licensed designs and the custom shop. The brand has now partnered with the hugely popular Pit Viper for a two-part collaboration.
Ice Shaker and Pit Viper have come together to create a special edition 26oz shaker, coming with all of the product's usual features, including a secure blender, soft silicone base, convenient handle, and a dual-wall stainless steel build covered in green paint splatter and Pit Viper's logo. The collaboration is exclusively available in a box set that comes with the eye-catching shaker and a pair of classic Pit Viper sunglasses in a similar colorway with black covered in neon green splatter.
The collaboration between Ice Shaker and Pit Viper is available in Ice Shaker's online store at $124.99, which is a bit more expensive than purchasing each of the items separately. The regular price of an Ice Shaker is $34.99, and a pair of original non-polarized Pit Vipers will set you back $69.69, but it's a small bump in price for a piece of the limited edition partnership.