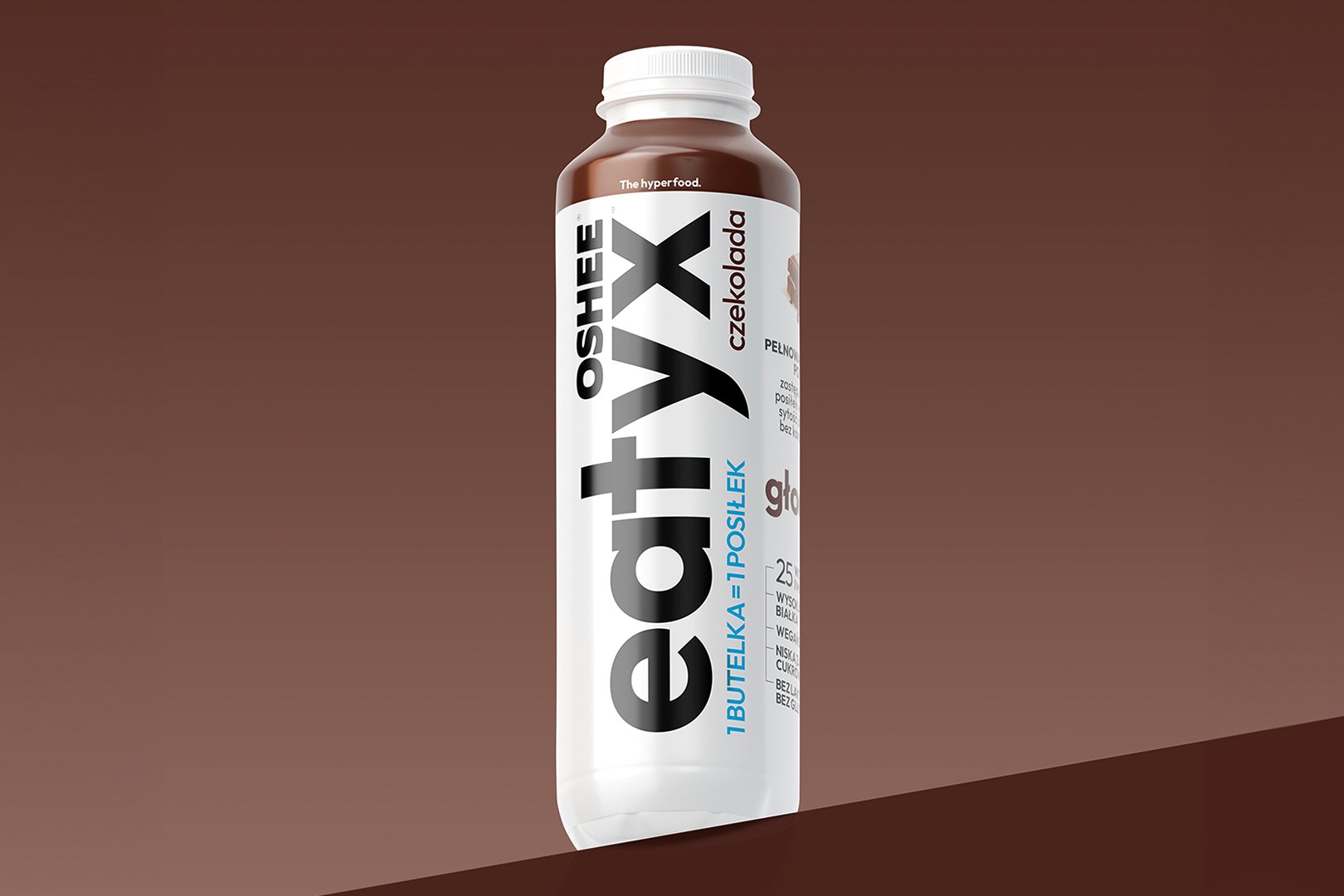 Poland's popular functional beverage company Oshee has introduced a whole new side, separate from its familiar family of drinks, which can be found all across Europe, not just in its home country. The sub-brand or spin-off brand is called Eatyx or Oshee's Eatyx to help bring some clout to the newcomer, and its selection is along the same lines as the likes of Huel, focusing on clean, convenient, and nutrition-centric supplements.
The stars of the Oshee Eatyx catalog all fall under its Ready Meals group, with a comprehensive and balanced meal replacement powder combining a collection of food ingredients to provide 28g of protein a serving, 9g of fat, 26g of carbohydrates, and 333 calories, plus a complete blend of vitamins and minerals. Next is what the brand refers to as Hot Meal, which is something you can heat, serve, and eat like a regular meal and with a similarly balanced nutrition profile to the meal replacement powder.
Other items in the Eatyx Ready Meals family are a meal replacement beverage and a pocket-sized bar. Again, it's a lot like Huel and its original meal replacement supplement, hot meals, RTD, and bar, although Oshee has added a little something else to the line. On top of the nutrition-focused offerings, Eatyx has capsule products and shots that can fit into your lifestyle as easily as the Ready Meals selection, including a multivitamin with added immune ingredients and probiotics for gut health.
You can check out everything Oshee has put into Eatyx through its separate website at eatyx.eu, and you can purchase any of it directly through there as well. The brand has been set up to provide reliable supplement solutions to support everyday diets and lifestyles, and it's done a great job. The variety of formats is also a crucial part, as while some don't mind powders, others prefer the convenience of formats like drinks and bars.