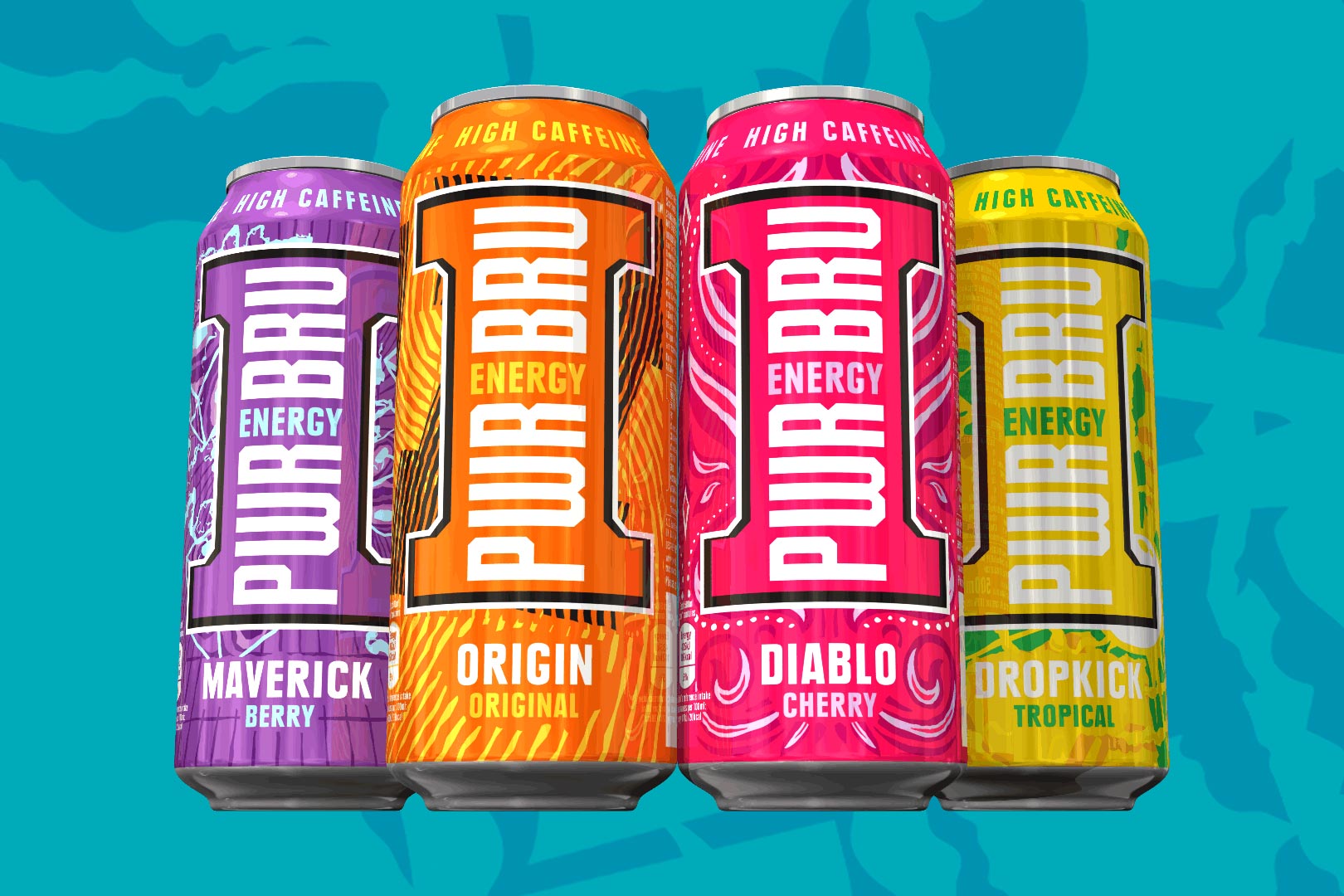 IRN-BRU is an iconic soft drink from Scotland, so famous in fact it is commonly referred to as the country's "other" national drink. While Scotland is where the beverage originated, it is available extensively throughout the UK as well as many countries around the world. The original drink is said to have a sweet bubblegum-like taste to it, and the reason we have it in the news here at Stack3d is because it's jumping into our realm.
IRN-BRU is coming out with an energy drink named PWR-BRU, and while the original beverage does have some caffeine with 30mg in its 330ml offering, PWR-BRU is going much higher than that to position it alongside other major players in the category. The product will have an IRN-BRU connection, with the company saying it'll combine IRN-BRU essence with high caffeine and some other common energy drink components like taurine and B vitamins.
We haven't seen any high importance placed on nutritionally friendly features like zero sugar or low calories, suggesting there will be some macros in the PWR-BRU energy drink and its large half-liter can size. When it comes to flavors, the product is launching later this month with four to choose from in the classic IRN-BRU experience Origin, the cherry-based Diablo, the refreshing berry option Maverick, and the tropical Dropkick.
Newcomers have been entering the fast-paced category of energy drinks at a drastically increasing pace as of late, but in the case of PWR-BRU, this is not from a company without little or no experience. As mentioned, IRN-BRU has a strong following, great distribution, and it's been in business for not just many years or a few decades; it's been on the market for generations, first hitting the market around the turn of the century in 1901.