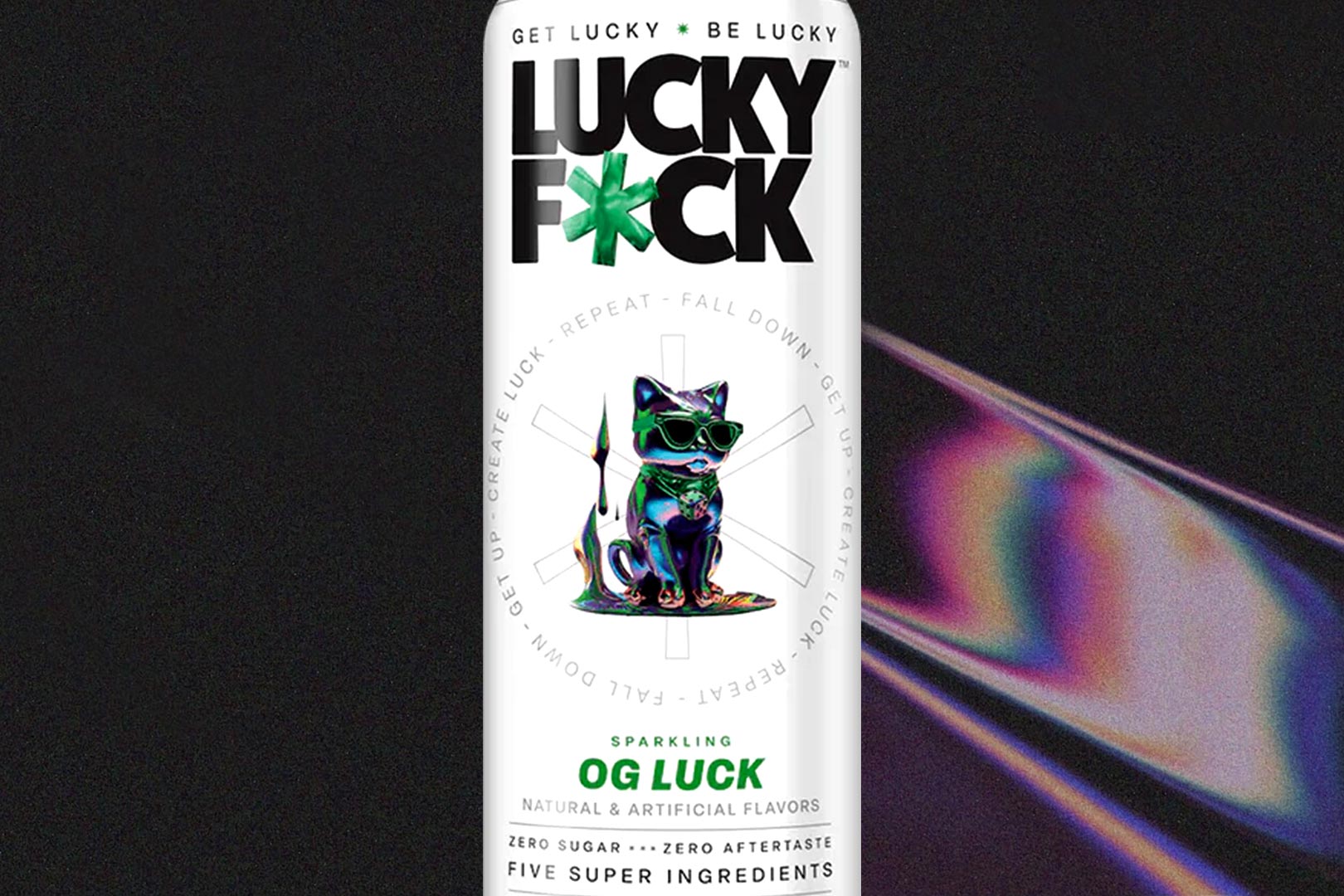 The newcomers continue to roll in, one after another, for the fast-growing and increasingly competitive energy drink category, with the brand and beverage getting the attention this time around being the completely new Lucky F*ck. The energy drink company certainly draws people in with a name like that, and it has an intriguing look and feel to match, plus a formula that's not straightforward, with a couple of ingredients rarely seen in an energy drink.
Lucky F*ck brings together ginseng, taurine, maca for its mood and focus benefits, performance-supporting beta-alanine, although there is no dose listed for it, and for a reliable boost in energy, there is 200mg of the ever-present caffeine. The brand promotes its energy drink as having a mindful formula, so it's clearly going for that nootropic-style experience of uplifting energy and enhanced focus in a convenient and carbonated beverage.
On the nutrition side of things, the Lucky F*ck energy drink is nice and clean, with zero fat, no sugar, 3g of carbohydrates, and a low calorie count of just five. That goes for all five of the beverage's flavors, which are the crisp apple recipe OG Luck; Bodacious Berry blending huckleberry, raspberry, and blueberry; the citrusy Orange Drizzle; a combination of exotic Caribbean flavors named Tropical Thrill; and last but not least, Red Ryder Punch, described as a sweet and refreshing summertime sip.
One final highlight of Lucky F*ck and its debut energy drink is you get a lot to drink. Instead of putting the beverage in a traditional 16oz can, a sleek 12oz, or even something further down the list under 10oz, the brand decided to go with a huge 19.2oz. You can purchase the Lucky F*ck energy drink directly from the brand's online store at $34.88, working out to $2.90 a can, and unfortunately, there is no variety pack, so for those that want to try all of the flavors, you'll need to get a case of each.