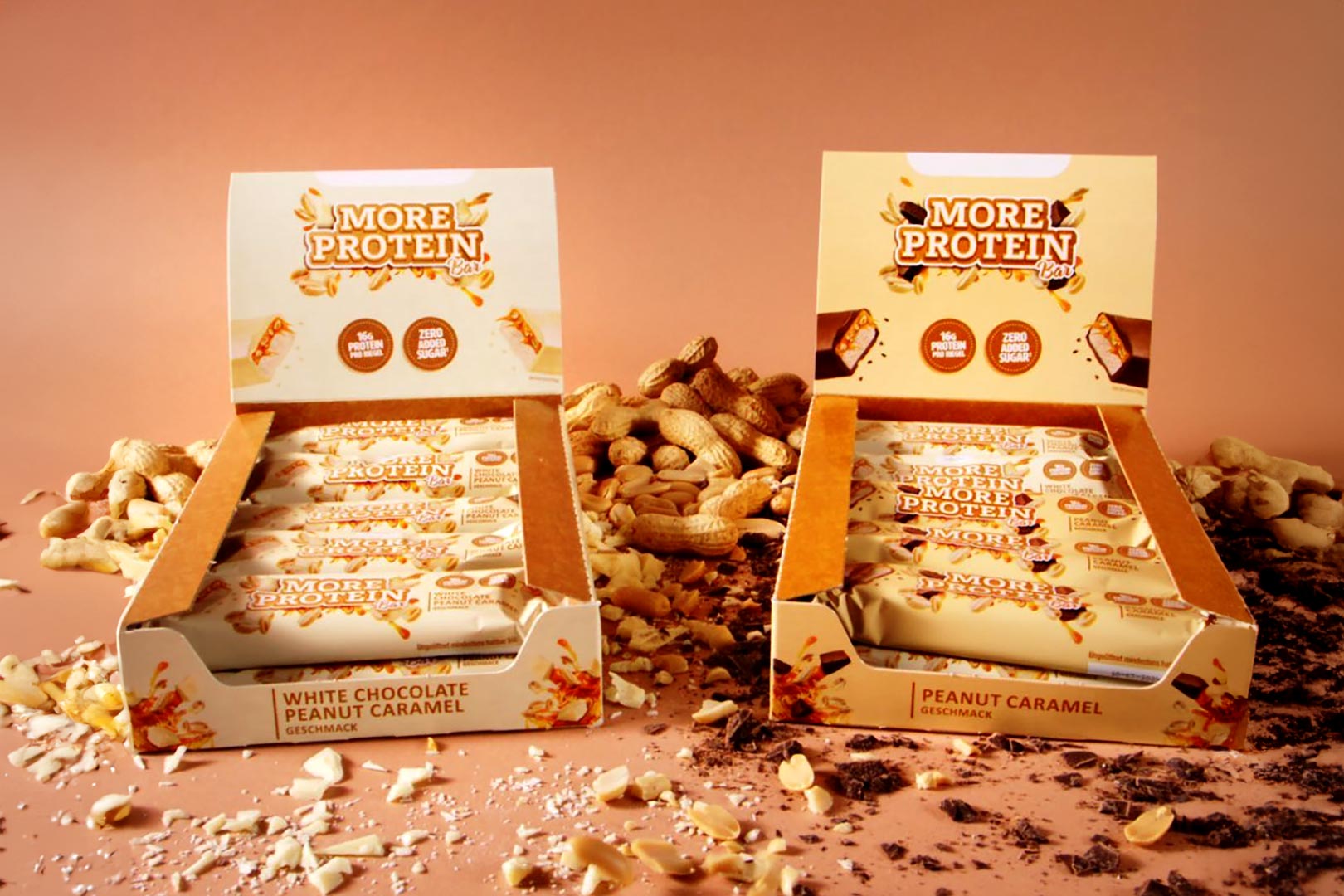 Popular German active lifestyle supplement company More Nutrition has released an all-new bar-format protein snack in the simply named More Protein Bar, featuring a relatively traditional three-layer build. The product has a thick and doughy base topped with a gooey, piece-filled layer from one end to the other, then wrapping it all together is a delicious layer of chocolate, all while still providing a nice set of macros left by a moderate amount of protein.
More Nutrition's all-new More Protein Bar packs 16g of protein a piece, which isn't the usual 20g, although with that said, the overall size of the snack isn't overly large at 50g. That respectable level of protein comes alongside 8.7g of fat, 14g of carbohydrates with only 1.7g of that sugar, no added sugar, and a calorie count of 191. The brand is known for delicious protein treats, mostly in much more uncommon formats, so we imagine this will deliver on taste.
As you'd expect coming from a functional food specialist, especially one that has such a creative selection of items, the More Protein Bar comes in three flavor options with classic combinations like Peanut Caramel and Caramel Crunch, and White Chocolate Peanut Caramel. More Nutrition actually launched the product over the weekend through its website, and it appears to have already sold out, but it should be back soon at €26.90 (29.44 USD) a box.