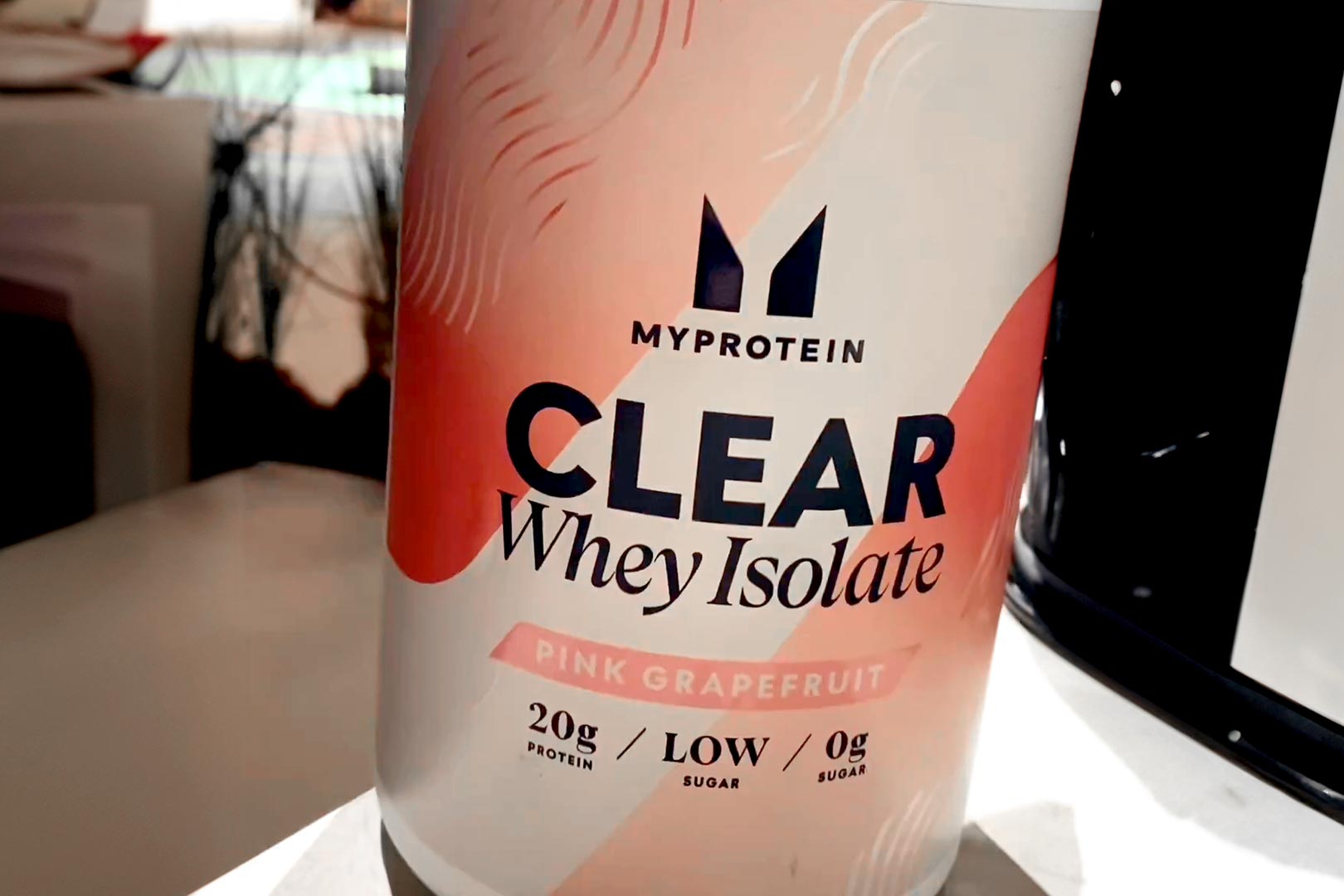 The last time the sports nutrition giant Myprotein rebranded wasn't that long ago, four years back in 2018, when it traded its long-running mostly white and blue striped design for something a bit more modern and colorful. A few years later, the ever-growing brand that does almost £700m (891m USD) in sales is getting ready to do it all over again, unveiling a complete refresh and rebrand of one of its more popular products.
You can get a closer look at Myprotein's 2023 rebrand in the image above, featured on the clear, refreshing, and lean Clear Whey Isolate. The size of the shift here is similar to the one we saw from the white and blue to what we've come to be familiar with over the past few years. On Clear Whey Isolate, at least, Myprotein has switched to even more color and a whole different background layout and pattern, plus a redesigned modern logo.
Myprotein has made it clear that while a lot is happening on the outside of its supplements, the ingredients and dosages on the inside of everything will remain much the same, as well as the competitive price points. The entire project has been a long time coming, being in the works for around a year and half, and by the sounds of things, it is rolling out across the UK and Ireland first, followed by the rest of Europe, the US, then Australia.