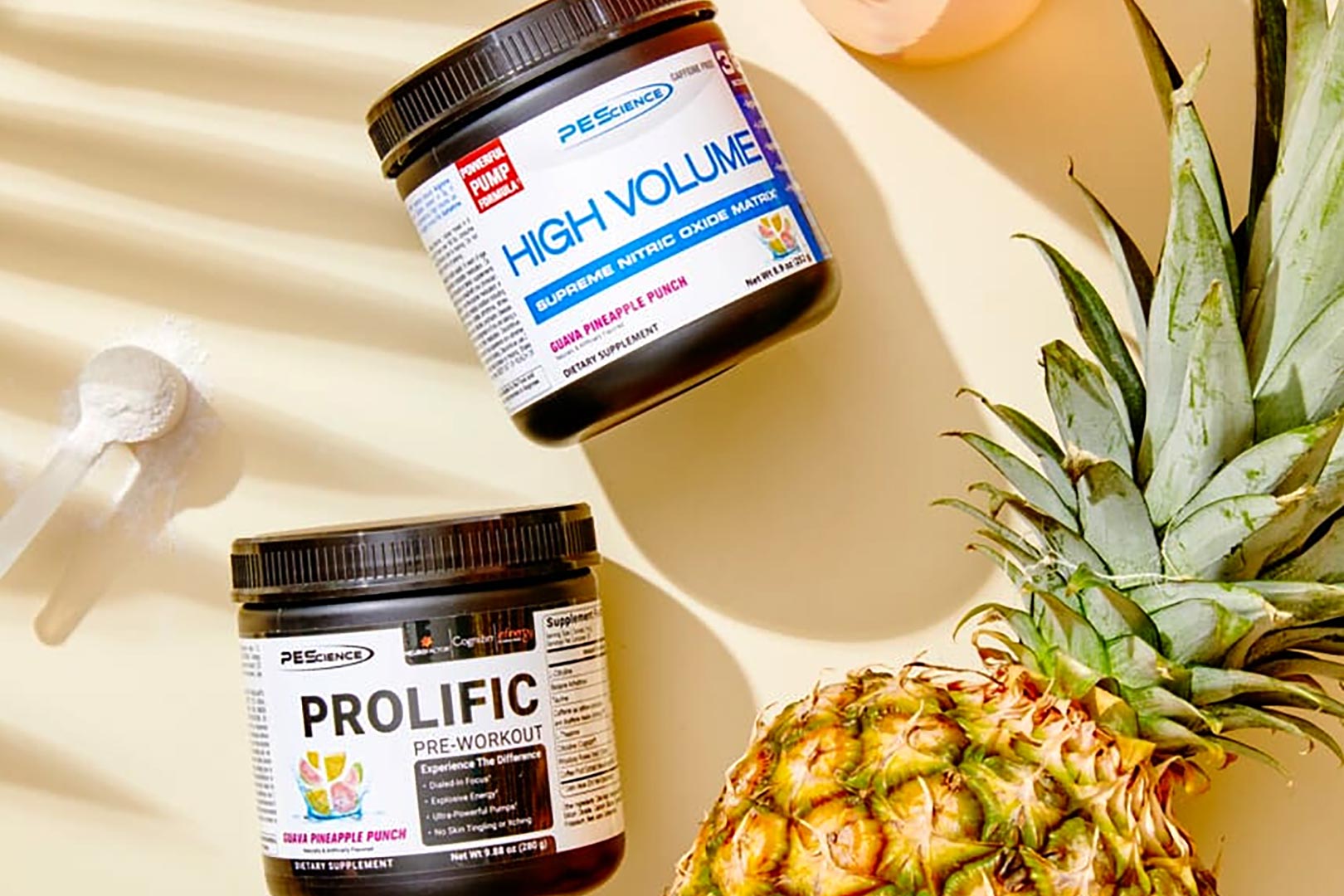 PEScience built a strong selection of supplements many years ago, and while it has continued to add more products for other categories and spaces since then, a lot of its efforts have been flavor extensions for those well-established items. This week, the reputable brand has done precisely that, releasing a refreshing fruity creation for two separate supplements, which can be stacked together to complement one another.
The flavor PEScience has cooked up is Guava Pineapple Punch, and the two lucky products landing the addition are the pre-workouts; the stimulant-backed Prolific, and the original pump powerhouse High Volume. The matching flavor is always a great concept when it comes to supplements that can be used together, as they can then be mixed without crossover in taste, and that is the case for Prolific and High Volume.
PEScience is heavily discounting its pre-workouts for the launch of Guava Pineapple Punch, and it's not exclusive to the flavor extension. For this week only, Prolific and High Volume are down to an incredibly competitive $24.99 or $22.50 using the coupon "INSIDER". The brand does have stacks available, although the savings only apply to single tubs of each supplement, so you're better off adding them to your cart manually.