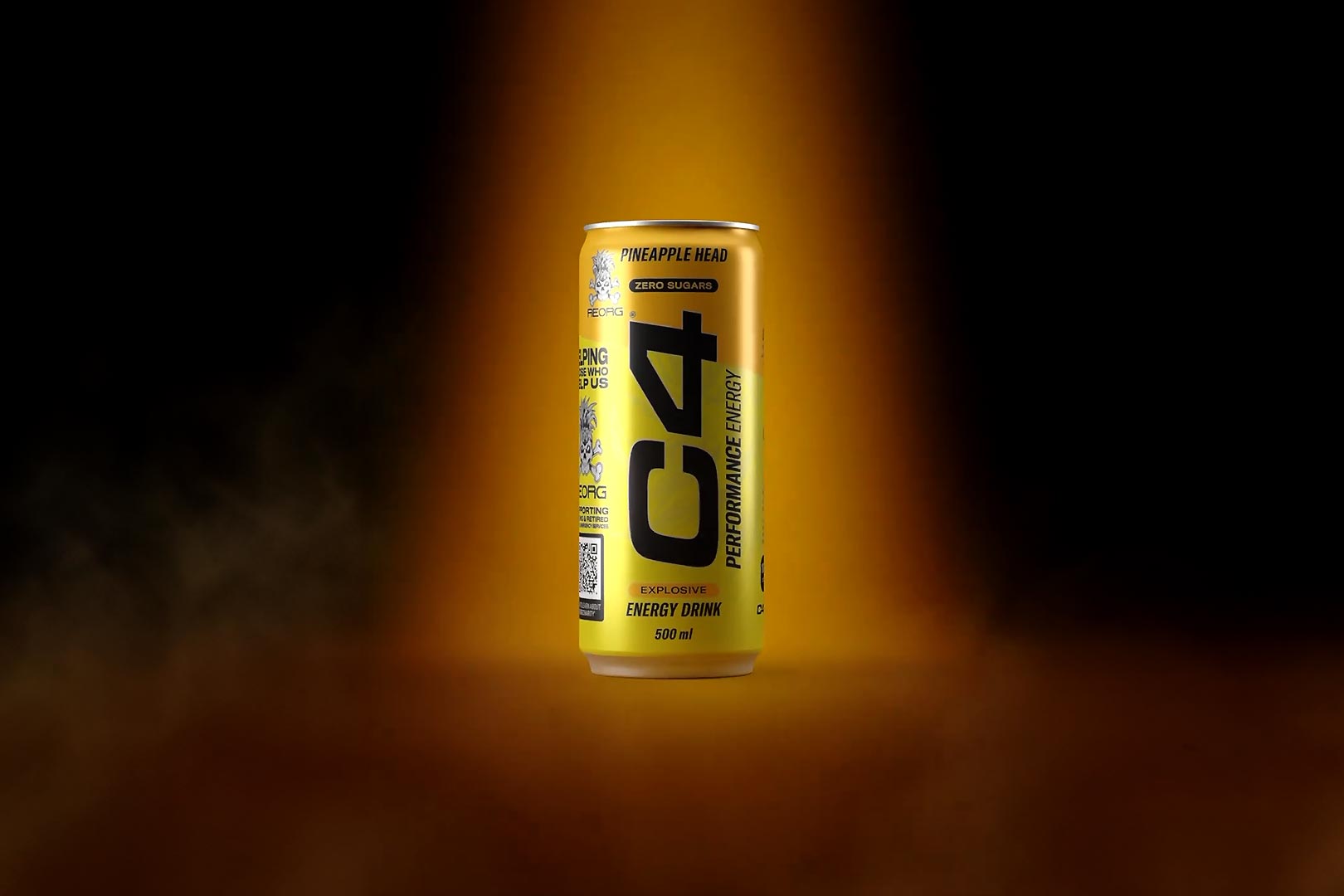 The hugely popular C4 Energy drink expands far beyond our borders and into many other countries around the world, being available in the likes of the UK and Europe as well as the Middle East and Australia. Over in Europe, the energy and performance-supporting beverage is slightly different from what you get here in the US, still featuring taurine and BetaPower branded betaine, and slightly less caffeine at 160mg.
The selection of flavors is also not the same in that part of the world in a menu of Frozen Bomsicle, Orange Slice, and a taste that's not available anywhere in America with Cosmic Rainbow. The sports nutrition giant has just added another option to the C4 Energy drink in Europe that you won't find elsewhere in a sweet and tropical Pineapple Head, which has been put together in partnership with the charity REORG, dedicated to supporting military personnel, veterans, and emergency responders.
The team behind the beverage will make a donation for every single can of Pineapple Head C4 Energy sold to help REORG and its charitable efforts. We can't find the product yet at any of our go-to stockists of energy drinks and functional items in the UK and Europe, although with the announcement out there, we imagine fans of C4 and frequent users of the energy drink will begin seeing it in all of the usual places shortly.