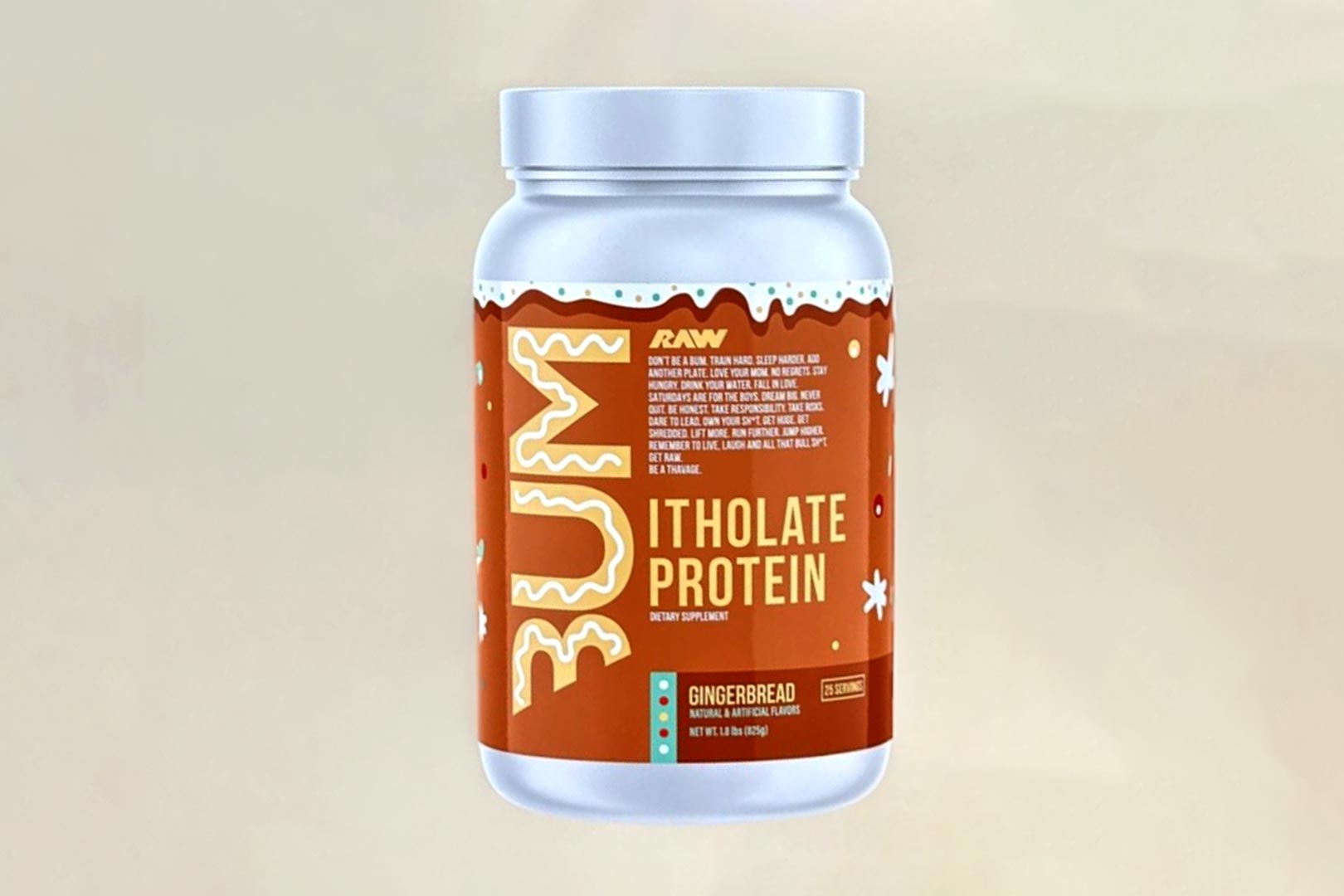 House Of Greatness is a fast-growing marketing agency that offers a lot more than your traditional marketing-specific services. The team can take care of manufacturing in the world of sports nutrition, direction, product development, branding, graphics, marketing material, and everything in between. It also comes with a mountain of industry experience, as it's run by sports nutrition legend Brian Ikalina better known as Ike, and the creative designer Joseph Rojas.
A few months ago, a partnership was revealed between Ike and Joseph's House Of Greatness and the incredibly popular Raw Nutrition, and now the marketing agency has shared a sneak peek at something that is either a concept or potentially launching later down the line. House Of Greatness has posted the image you can see above, featuring a special Christmas edition Gingerbread flavor of Raw's whey isolate-powered CBUM Series protein powder Itholate Protein.
The team at House Of Greatness has carried the Christmassy theme of the Gingerbread Itholate Protein right across the label, from the frosted title text to the candy cane on the back, and it will have the supplement's usual 25g of protein from premium whey isolate. Again, we're not sure if this is a concept or something Raw Nutrition is planning to launch, but since it's come from House Of Greatness and Christmas is closing in, there is a good chance it's the latter.