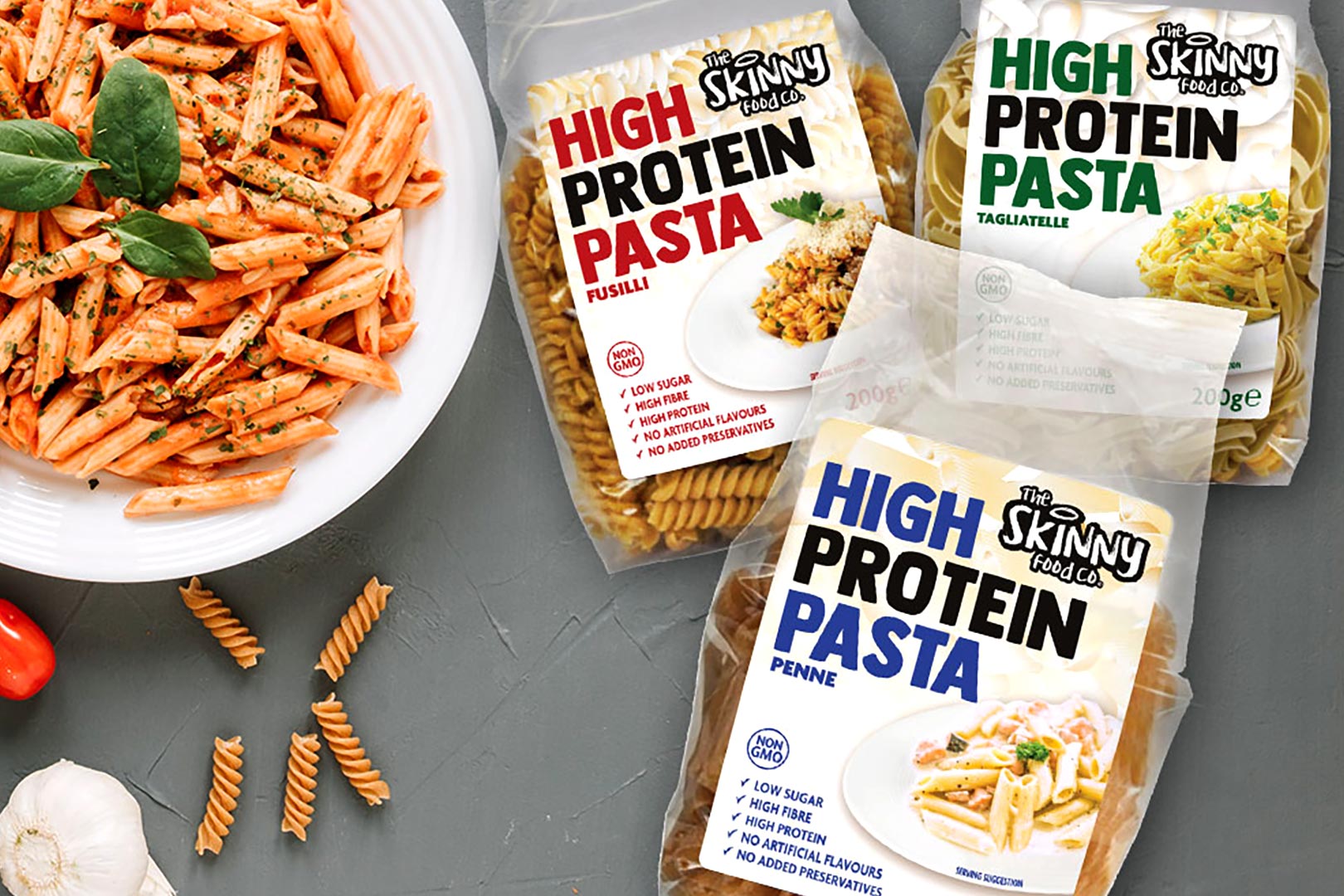 The Skinny Food Co has a whole host of pasta products in its lineup with Penne Pasta, Tagliatelle Pasta, Angel Hair Pasta, Lasagne Sheets, and the classic Spaghetti Pasta. The functional benefit of all of those items is that they're made with konjac powder and they have practically no nutrition to them whatsoever. For example, in a 100g serving of Penne Pasta, you get only 1.3g of carbohydrates, none of that sugar, no fat, and only six calories.
The Skinny Food Co has revealed a family of all-new pasta products it has coming down the pipeline, and unlike all of those functional creations mentioned above, the goal of these items isn't almost no nutrition and low calories. The upcoming series from the UK-based functional brand is High Protein Pasta, which is exactly what it says it is; pasta that is high in protein, much higher than traditional pasta, low in sugar, and has a fair amount of fiber.
We'd be interested to see the nutrition profile of the product to find out just how high in protein we're talking, and what level the carbohydrates and fat are at in exchange for the heightened protein. As mentioned, the High Protein Pasta series has only been announced for now and is launching through the brand's website in the near future in three classic pasta shapes with Tagliatelle and Penne, like the low-calorie pasta, and Fusilli.