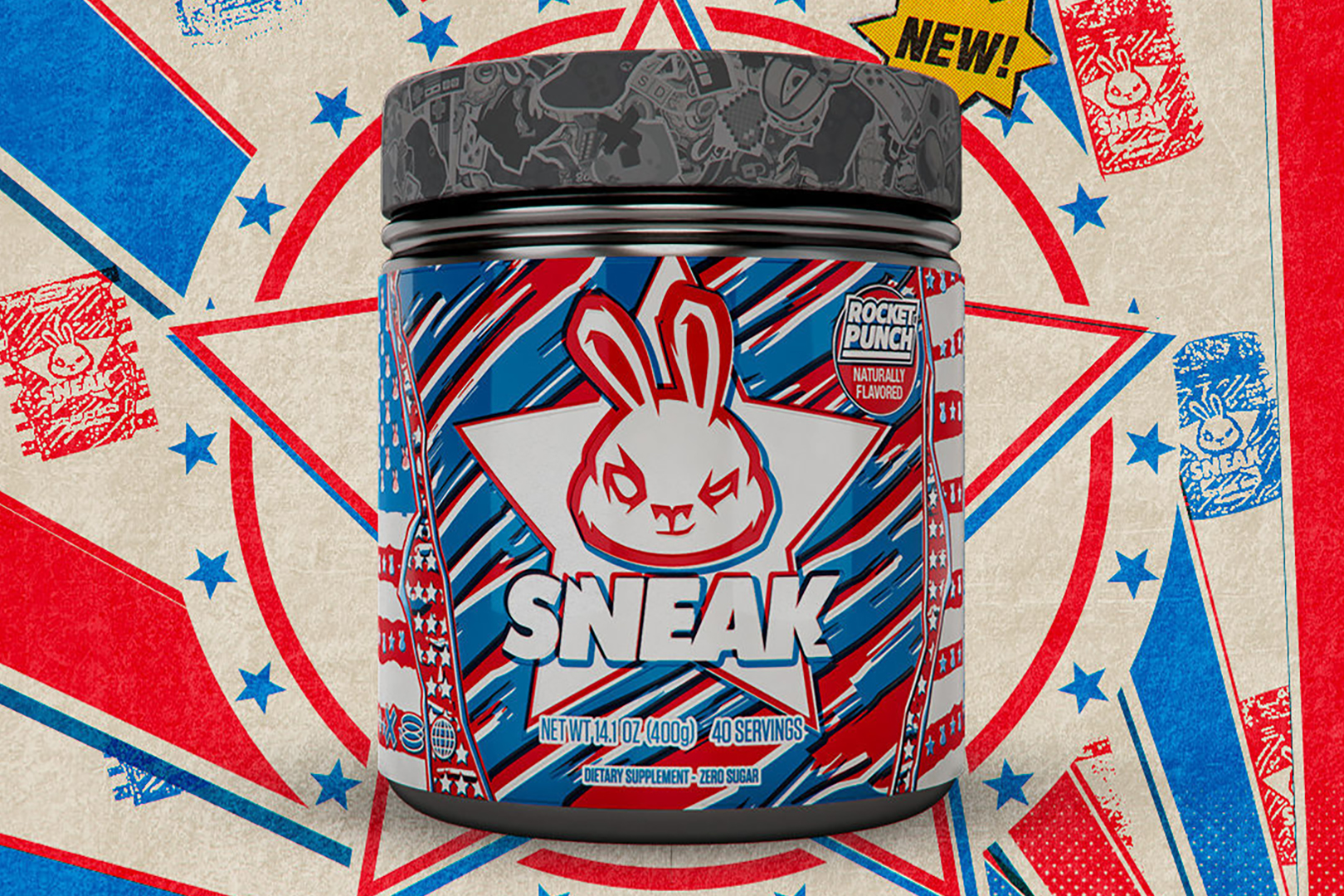 The always creative gaming supplement company Sneak has a different selection of products available for fans and followers in the UK, Europe, and the US, although being based in the UK, that tends to be where most of the releases start or stay. Sometime shortly, the brand is showing some love for those in America and is not only releasing a flavor specifically for that market, but it's also a flavor commonly dropped for Independence Day.
Sneak has created a red, white, and blue-colored taste called Rocket Punch, and it is launching in its two premier supplements with the energy and focus-supporting Energy and the obviously hydration-supporting Hydrate. Rocket Punch has a familiar three-part flavor combination of blue raspberry, cherry, and lime, identical, of course, to the classic Bomb Pop popsicle, which, again, is a common option brands make for the 4th Of July.
An interesting point about Sneak's Rocket Punch Energy and Hydrate is that neither of the products is a limited edition item; they're both permanent additions to the lineup, and again, they're exclusive to the brand's US online store, which you can access at us.sneakenergy.com.