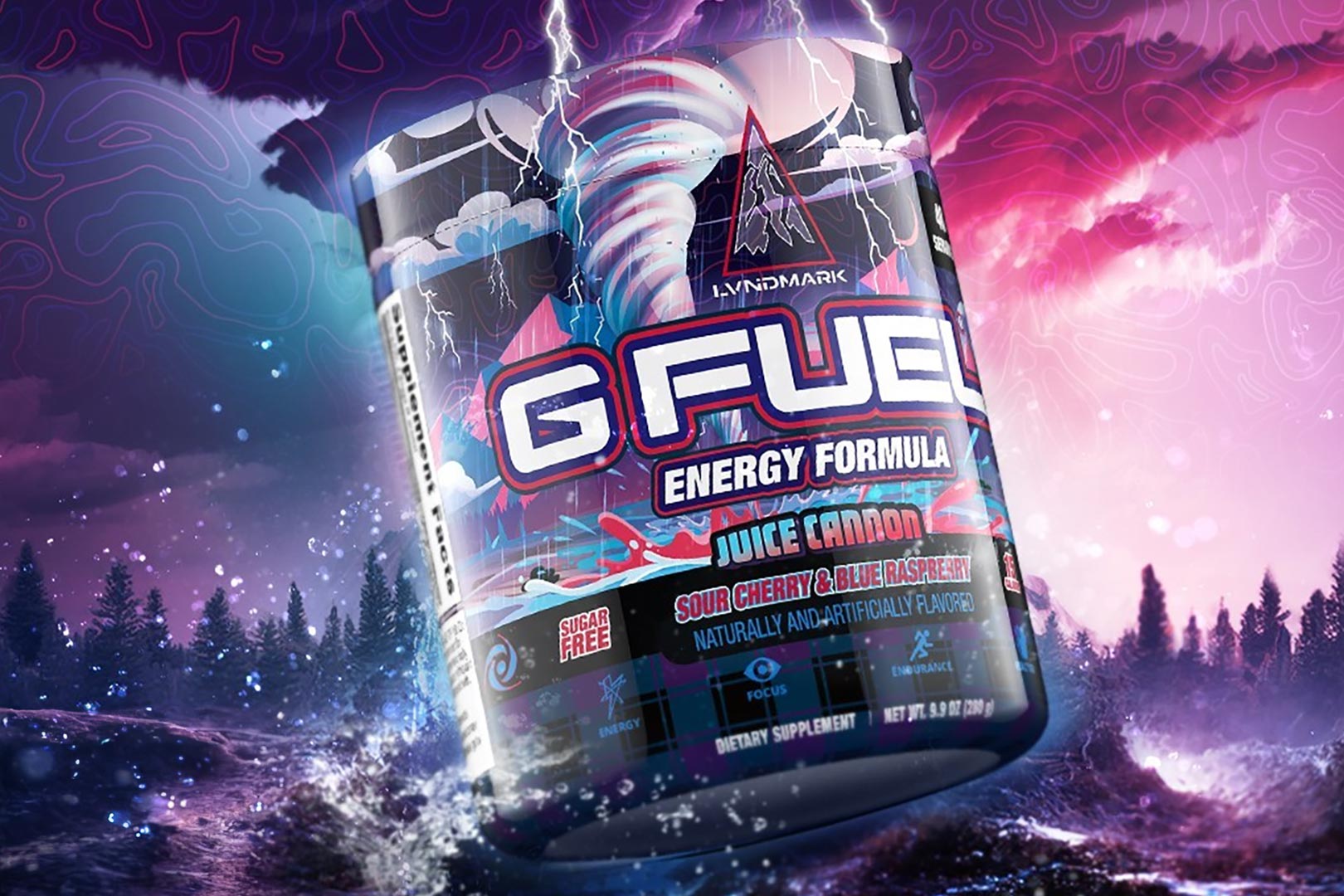 The ever-popular gaming company G Fuel is constantly pumping out new releases, flavor additions, collaborations, and limited edition products. The brand has no shortage of fans, which often means that special-edition supplements can prove challenging for customers to get their hands on. This was likely the case with G Fuel's somewhat recent collaboration with popular Twitch streamer LVNDMARK.
For those who missed it, four months ago, G Fuel and LVNDMARK released a special edition flavor for the brand's flagship energy formula called Juice Cannon. Following that successful drop, this week, G Fuel has restocked a finite amount of the LVNDMARK collaboration. However, this time around, the product is only available for purchase in a bundle with a tub and shaker bottle, not just the tub by itself.
Basically, if you missed out during the initial launch or got your hands on the sour cherry blue raspberry Juice Cannon and want some more, head over to G Fuel's online store to grab the product while stocks last; plus, fans can throw in the temporary coupon code "SUMMER20" for additional 20% discount on everything at gfuel.com.