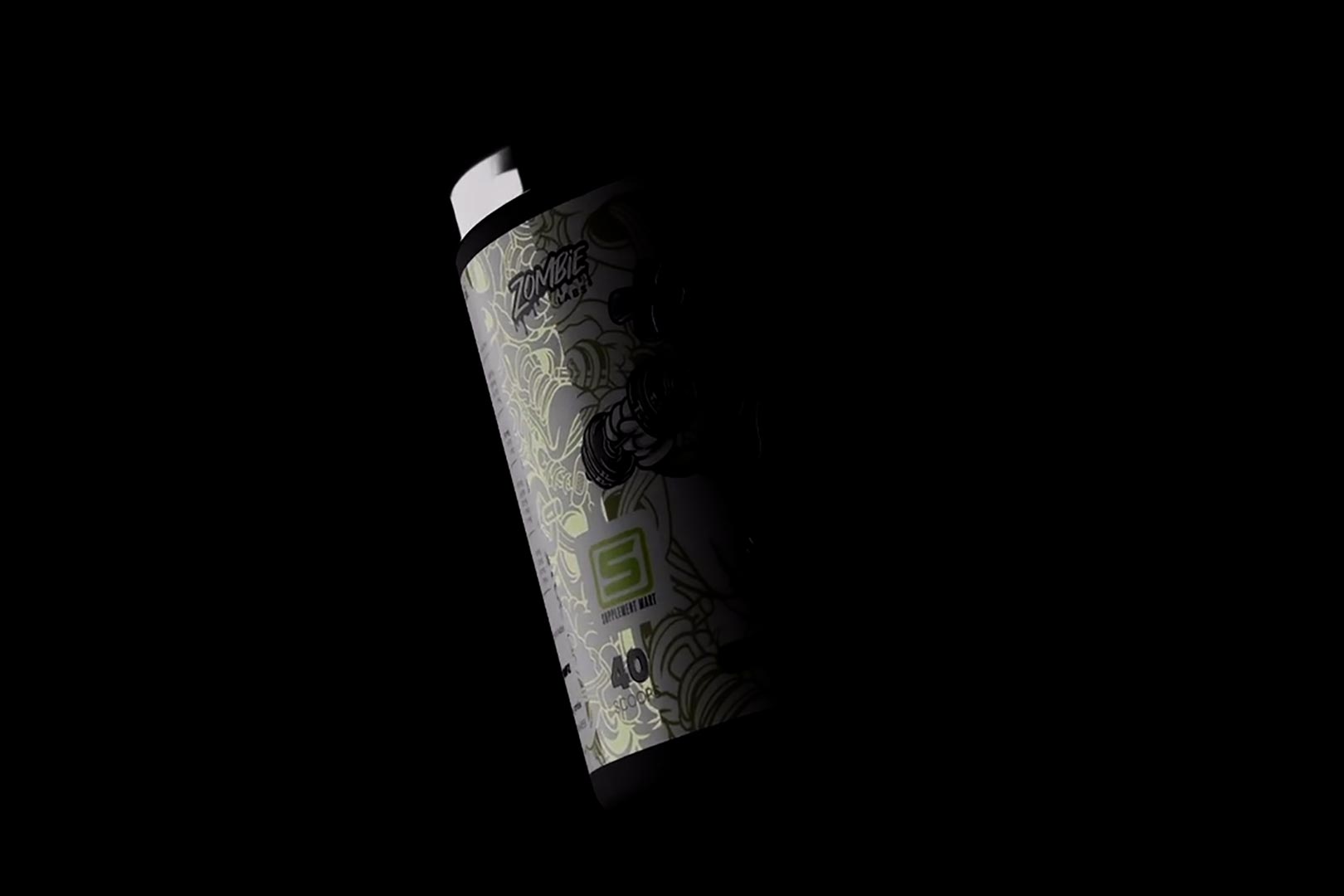 Zombie Labs recently revealed a major addition to its selection of supplements in a protein powder, providing a good amount of protein and lean numbers elsewhere, complemented with absorption-enhancing AstraGin. Another prominent feature of the product is that it's hitting the market in a ridiculous 12 different flavors, a lot more than your usual two or three, although as significant as that is, the growing brand still has more up its sleeve.
As well as its first-ever protein powder, Zombie Labs in Australia has been working on a collaboration, where it's put together a taste in partnership with one of its major retailers. Both the brand and the sports nutrition store Supplement Mart have shared a teaser that shows just enough to know what we're in for. The two have posted a shadowed powder product that features the signature Zombie Labs branding and the logo of Supplement Mart.
Based on that, we're guessing we're in for either a special edition flavor that you'll only be able to find at Supplement Mart or potentially a product formulated specifically for the retailer and its more than 40 different locations across Australia. We have a strong feeling it is a flavor for one of the brand's more popular supplements, like its pre-workout Cross-Eyed, but we'll have to wait and see to be absolutely sure, so stay tuned for more details.