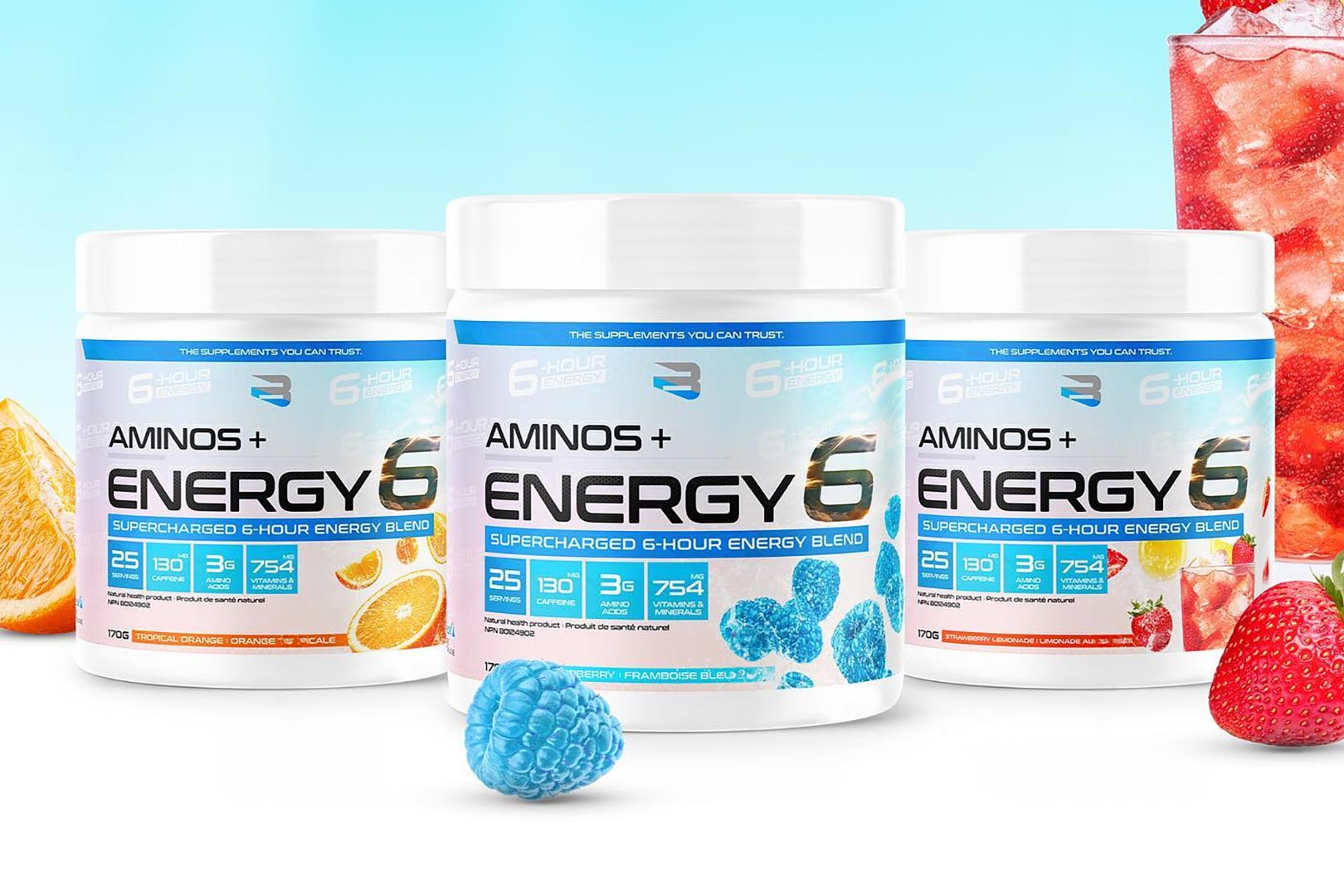 Since AmiNO Energy burst onto the scene with great reception and now an incredibly strong fan base, many other competitors in the world of sports nutrition have been creating supplements based around the same sort of concept. Believe Supplements in Canada is about to do precisely that with its newly unveiled Aminos+Energy6, which, like Optimum Nutrition's famous AmiNO Energy, combines amino acids for recovery and various ingredients to support energy.
We haven't seen the complete facts panel for Believe Supplements' Aminos+Energy6 but have seen enough to confirm its highlights, giving fans a pretty good idea of what they're going to be getting on this one. As mentioned, the supplement does indeed feature amino acids for muscle recovery and repair at a combined dose of 3g in a full serving, plus a precise 754mg total of vitamins and minerals, and finally, a respectable level of the ever-reliable caffeine at 130mg.
The energy portion of Believe Supplements' Aminos+Energy6 is actually why it has the number six at the end of its name, as the product promises to provide an extended and slow-release energy effect that supports you for about six hours. The hybrid amino and energy product will be out and available on the market shortly with 25 servings a tub and three fruity flavors to choose from in Strawberry Lemonade, the citrusy Tropical Orange, and a classic Blue Raspberry.