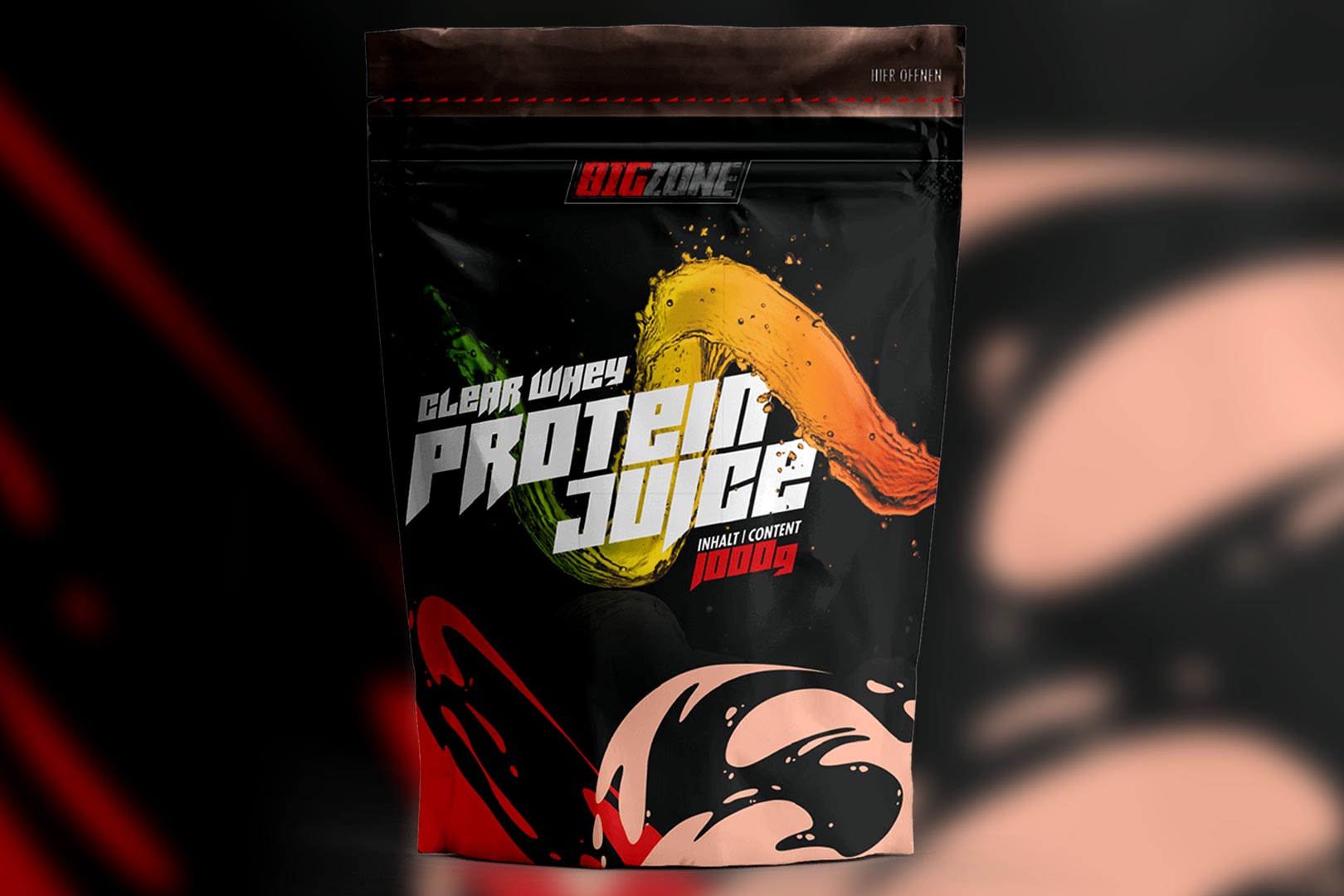 Big Zone is a ridiculously extensive sports nutrition company out of Germany that has enough products to be a one-stop-shop for consumers of all shapes and sizes, and many different lifestyles and goals. The European powerhouse has plenty of options when it comes to the category of protein powder, such as the premium whey isolate Battle Isolate, the plant-based Battle Vegan, and the clear Protein Juice.
Protein Juice is Big Zone's refreshing, exclusively fruit-flavored protein powder, which has been on the market for quite some time despite the recent surge in this type of supplement. The German brand has relaunched the product this month, reformulating it for the better, adding a bunch of new tastes to its menu, switching up its packaging, and changing its name slightly from Protein Juice to Clear Whey Protein Juice.
Big Zone relies on only whey isolate for its Clear Whey Protein Juice protein powder to provide its 24g of protein a serving, under a gram of carbohydrates and fat, and a lean 103 calories. The supplement has been moved from its original plastic tub to a pouch, still with 2.2lbs of powder inside, a strong set of flavors in Lemon Iced Tea, Raspberry, Cherry Lollipop, Mango Passionfruit, Orange Juice, Lime, and Apple Rings.
The revamped protein powder from Big Zone, which promises a much more complete and better overall taste experience than its predecessor, is already out and available from many retailers in Germany at around €39.90 (43.29 USD) for that 2.2lb bag of a sizeable 33 full servings.