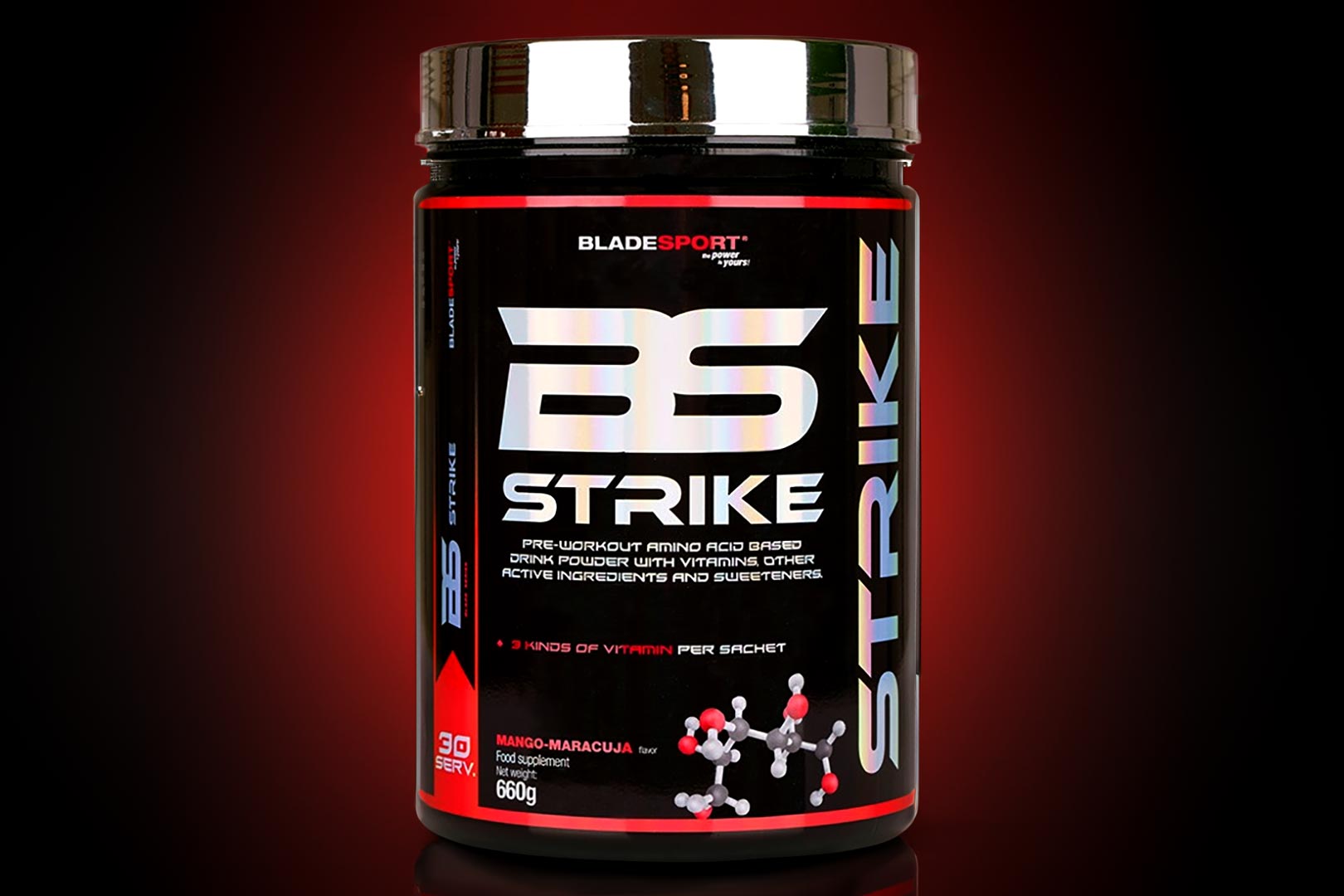 Blade Sport in Europe, specifically Hungary, has introduced a new entry into the competitive pre-workout category. This isn't the first supplement the brand has rolled out for the space, although it is clearly its most well-put-together formula and likely its most effective to date. The product is named Blade Sport Strike and comes with a hefty serving size, tipping the scales at a solid 22g, and about 20g of that is active ingredients.
Blade Sport Strike packs a respectable 5g of pure citrulline for muscle pumps, 4.3g of glutamine, which is certainly a rarity in a pre-workout, and 3g of beta-alanine, 200mg of rhodiola, coconut water, and 800mg of taurine for performance. The supplement also has plenty for focus with a gram of n-acetyl-l-carnitine, another gram of choline bitartrate, 200mg of theanine, a light 400mg of tyrosine, and the big catch, no stimulants.
Not only is Blade Sport Strike a well-dosed pre-workout, but it is indeed caffeine-free, allowing you to take this any time of day without losing sleep. Do note that while it doesn't have caffeine, it's not overly stackable as it has a wide variety of ingredients, so there will likely be crossover if you mix it with a stimulant pre-workout. The product is out now in Europe in tubs of 30 servings, making it better value than anything with 20 servings, in two flavors, Mango Passionfruit and Strawberry Kiwi.