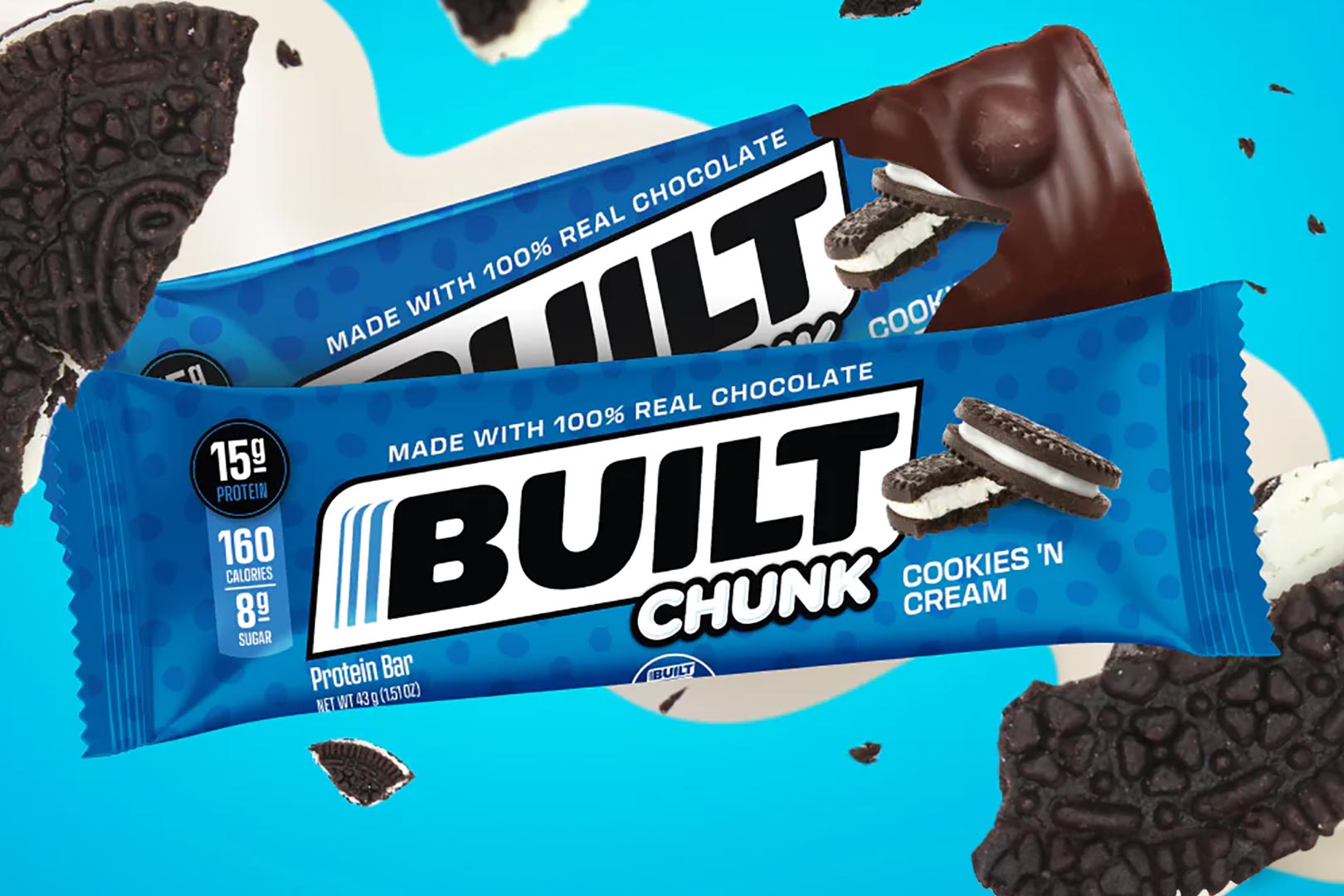 Functional food company Built Brands has all sorts of products under the Built name, like its signature Built Bar, the soft and fluffy Built Puff, the crunchier Built Krispy, and even the more nutritious Built Granola Bar. Joining the family this week is another protein snack that explains its point of difference in its name with Built Chunk, which is sort of a chunk-filled spin-off or variation of the soft and puffier Built Puff.
Built Brands' Built Chunk is similar to Built Puff in the sense that it's a moderately sized protein bar with a fluffy main body featuring a sweet, creamy taste and covered in rich milk chocolate. Inside all of that, to reinforce the Chunk name, the brand has sprinkled a whole bunch of cookies 'n cream pieces, or chunks as the name suggests, but still providing 15g of protein, 3.5g of fat, and a reasonable 160 calories.
We can easily see Built Brands taking this concept and expanding it across into several other flavors where bits and pieces spread throughout the snack are more than fitting. The first flavor, if it wasn't obvious, is Cookies 'N Cream, and it is available now directly over at built.com for the same price as Built Bars and Built Puffs at $29.99 for a box of a 12 bars.