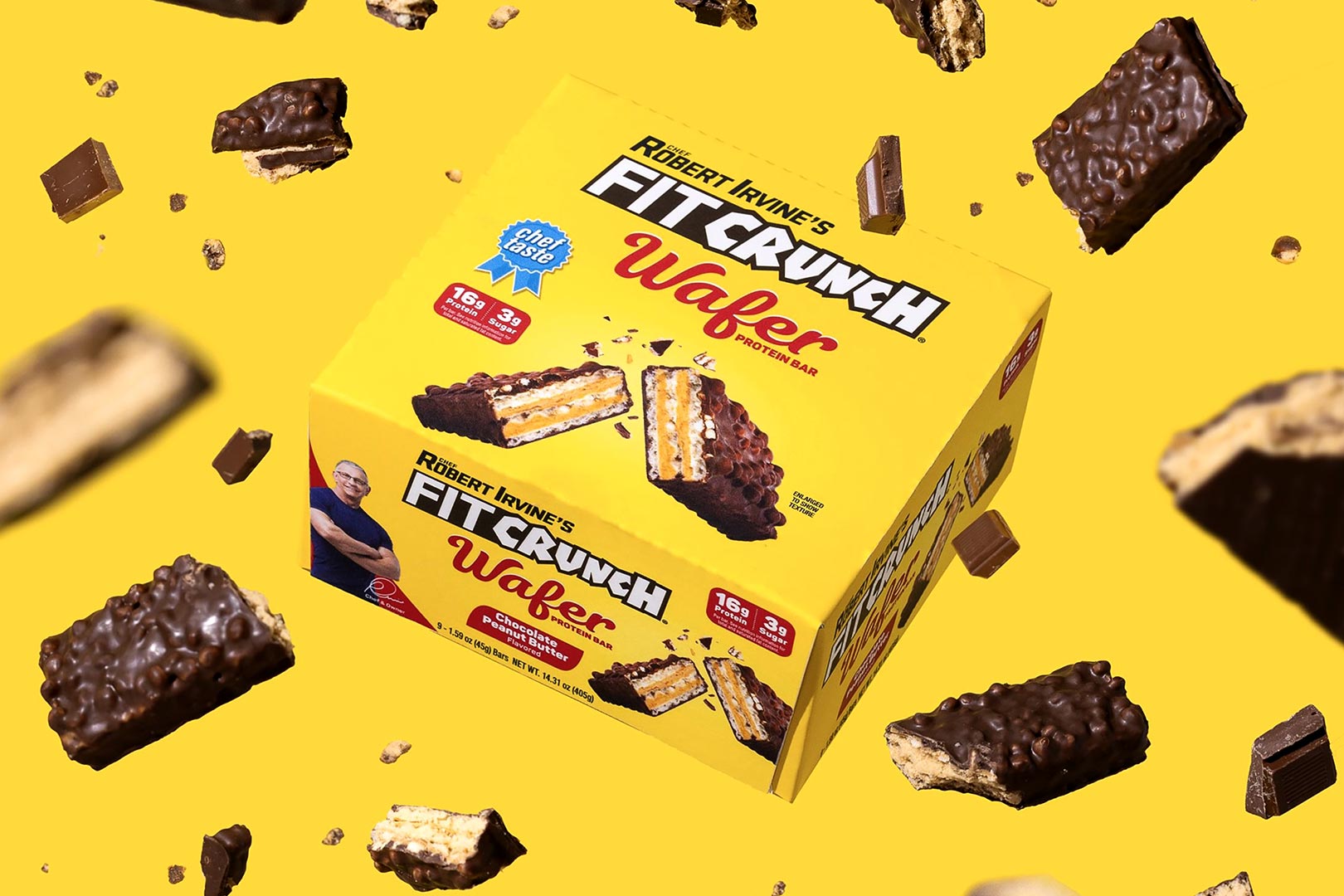 Robert Irvine's hit functional food company Fit Crunch is known for its signature soft and smooth protein-packed snack, the FitCrunch Protein Bar, full of flavor and, of course, a nice amount of protein. The popular brand is mixing up its recipe this month and introducing another bar-format protein snack; however, instead of being thick and smooth with some crunchy pieces like its original product, it has gone light and crispy in the FitCrunch Wafer Protein Bar.
The all-new FitCrunch Wafer Protein Bar is a wafer-style snack where you get layers of crispy and crunchy wafers in the middle, all wrapped in chocolate and puff pieces, and still providing plenty protein. The nutrition profile of the wafer protein bar starts with 16g of protein, a fair amount of that coming from peanut butter, the main ingredient in the FitCrunch Wafer Protein Bar, followed by 10g of carbohydrates with 3g of that sugar and 2g fiber, a sizeable 15g of fat, fitting considering high present of peanut butter, and 240 calories.
FitCrunch has launched its FitCrunch Wafer Protein Bar in only one flavor to start, and, of course, it is Chocolate Peanut Butter, offering a smooth signature peanut butter taste inside and rich milk chocolate around the outside. The product is available for purchase immediately through the brand's official online store, where you'll pay $21.99 for a box of nine bars, not the usual dozen, working out to a reasonable and competitive $2.44 per crispy and crunchy protein bar.