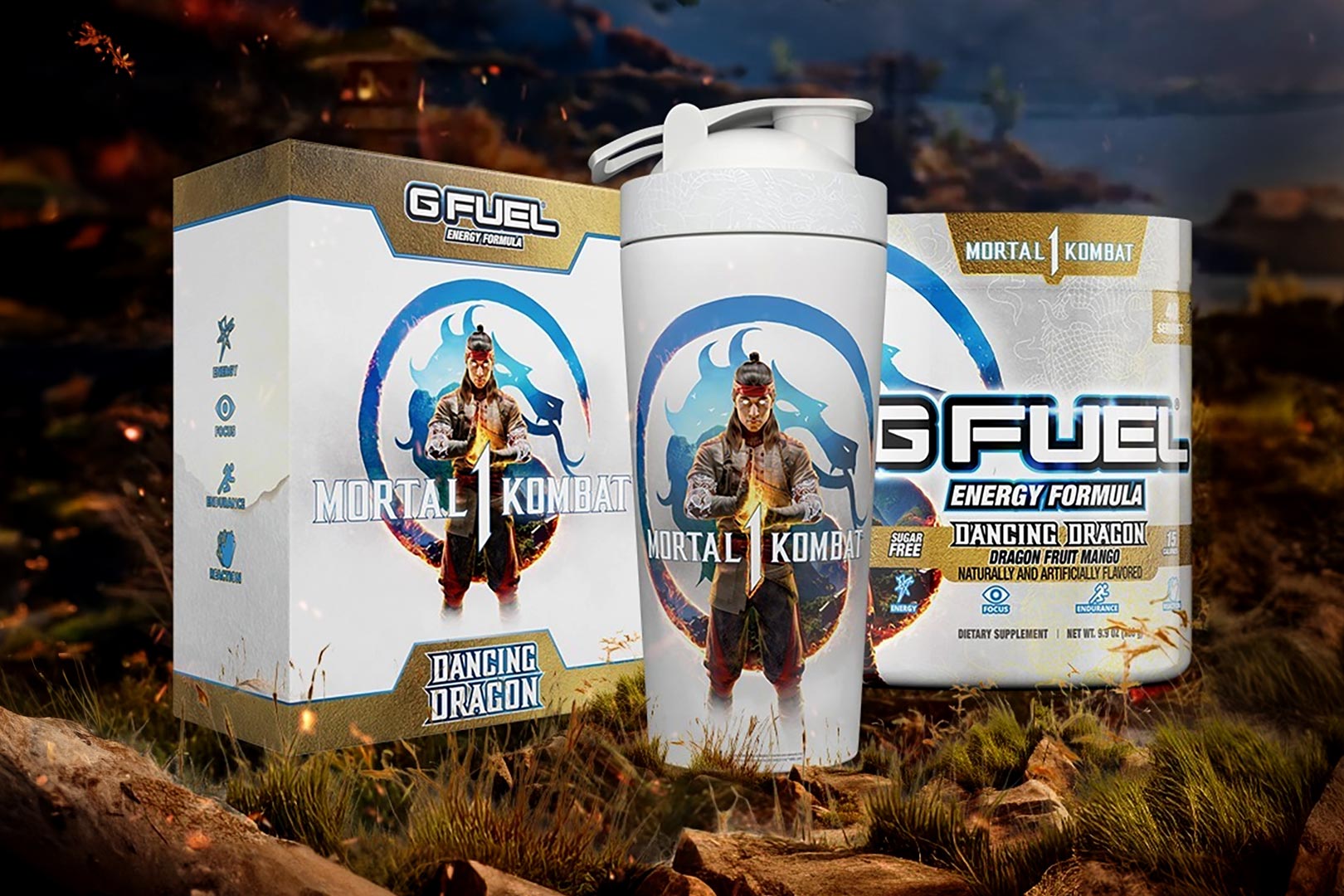 G Fuel is incredibly creative with its authentic collaborations, where it partners with individuals, companies, foods, video games, and movies, which make for awesomely explosive and attention-bringing products. Another thing the gaming specialist does well is timing, where it creates a flavor alongside the likes of a video game, film, or even a TV series, and it announces it around the time the title is officially launching.
G Fuel has another authentic collaboration to share with fans this month, and once again, it has timed this one perfectly. Next week, the latest entry in the long-running Mortal Kombat series of fighting games in Mortal Kombat 1, is making its debut. G Fuel has indeed teamed up with that video game and the team behind it for a special edition flavor of its gaming supplement, Energy Formula, named Dancing Dragon.
The actual taste fans can look forward to in G Fuel and Mortal Kombat 1's Dancing Dragon is a blend of dragonfruit and mango, and that's alongside the usual energy and focus-enhancing effects from the product's formula. The flavor's branding is themed around one of Mortal Kombat's lead characters, Liu Kang, and it will be available for pre-order shortly at gfuel.com in a collector's box of a tub and stainless steel shaker.