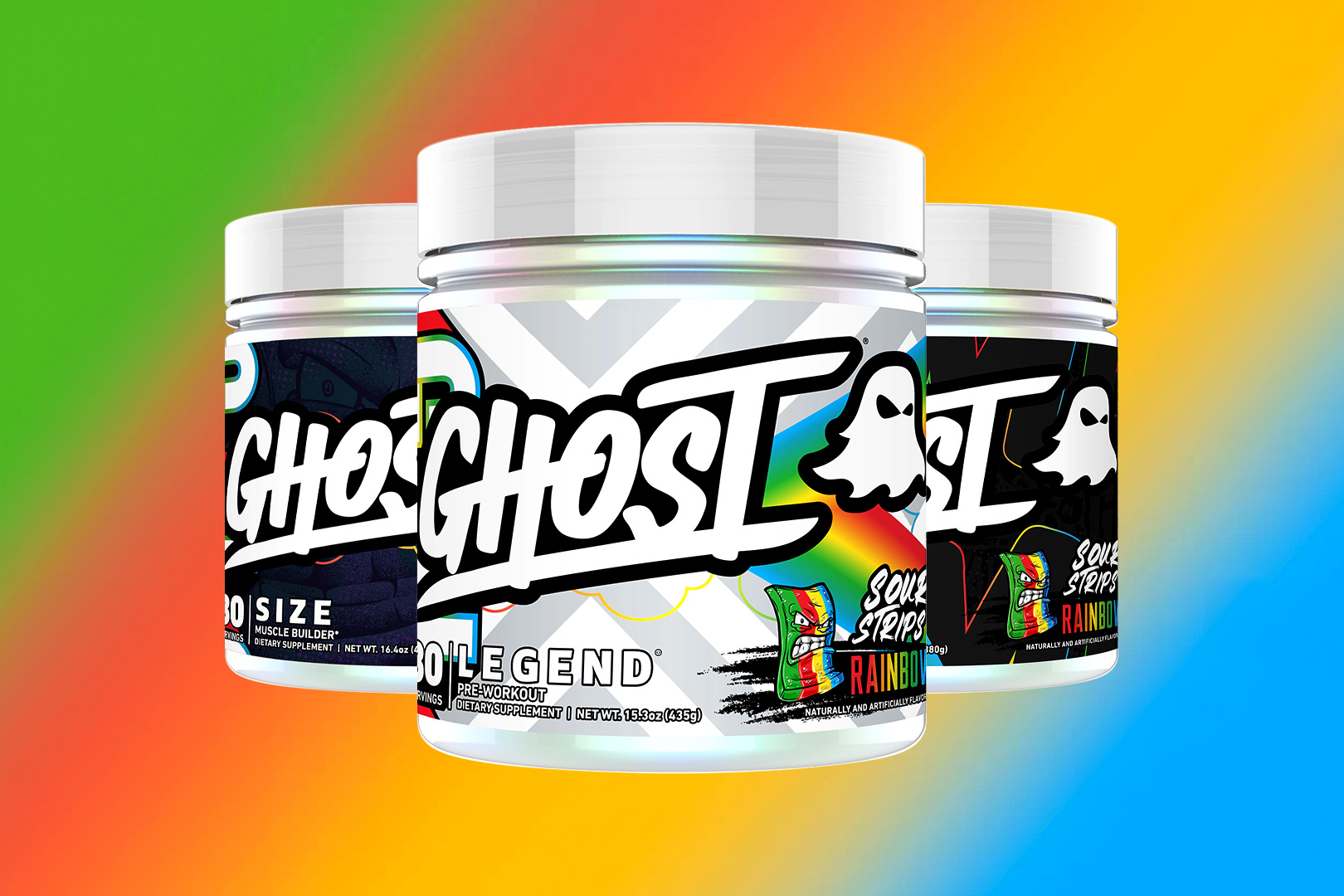 The original lifestyle supplement company Ghost has done some incredible collaborations over the years, partnering with the likes of Chips Ahoy, Warheads, Sour Patch Kids, Welch's, and the legendary chocolate sandwich cookie Oreo. The always-exciting brand has also teamed up with some of its premier ambassadors, including Christian Guzman and Maxx Chewning, and in about one week, Ghost is launching another creative collaboration with Rainbow Sour Strips for three separate supplements.
Ghost's Sour Strips partnership is somewhat of a blend of collaborations, bringing together a familiar food for an authentic flavor, and an ambassador. Sour Strips is, in fact, an extremely sour strip-style candy from the fitness influencer Maxx Chewning. The brand has taken the colorful Rainbow flavor of Sour Strips signature candy and turned it into an option for the pre-workouts Ghost Legend and Pump, and the muscle builder Ghost Size.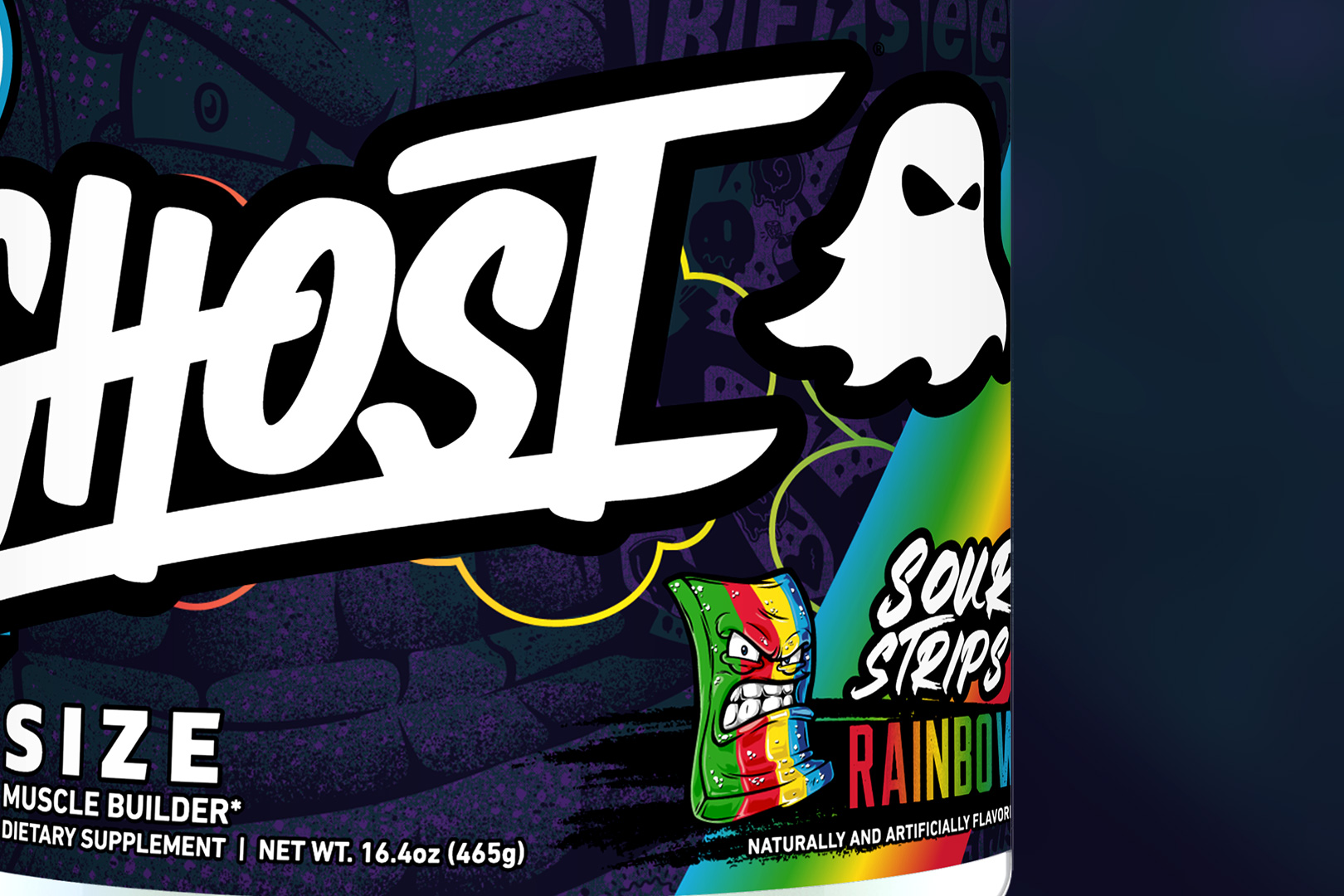 The actual taste of the Rainbow Sour Strips candy is vaguely described, with the brand saying it isn't really a flavor, although we're guessing it's some sort of broad, multi-fruit experience with that intense sourness. Either way, it is that flavor Ghost has partnered with Sour Strips to bring to its stackable pre-workouts Ghost Legend and Pump, as well as Ghost Size, combining creatine and other strength and performance components.
Once again, Ghost and Maxx Chewning's Sour Strips are releasing their authentic sour candy supplements — Rainbow Sour Strips Ghost Legend, Ghost Pump, and Ghost Size — in exactly one week, at midday on Saturday the 9th of this month. You'll be able to grab any of the authentic Rainbow Sour Strips supplements for each product's respective price at ghostlifestyle.com, as well as in a complete collection bundle with full bottles of each.