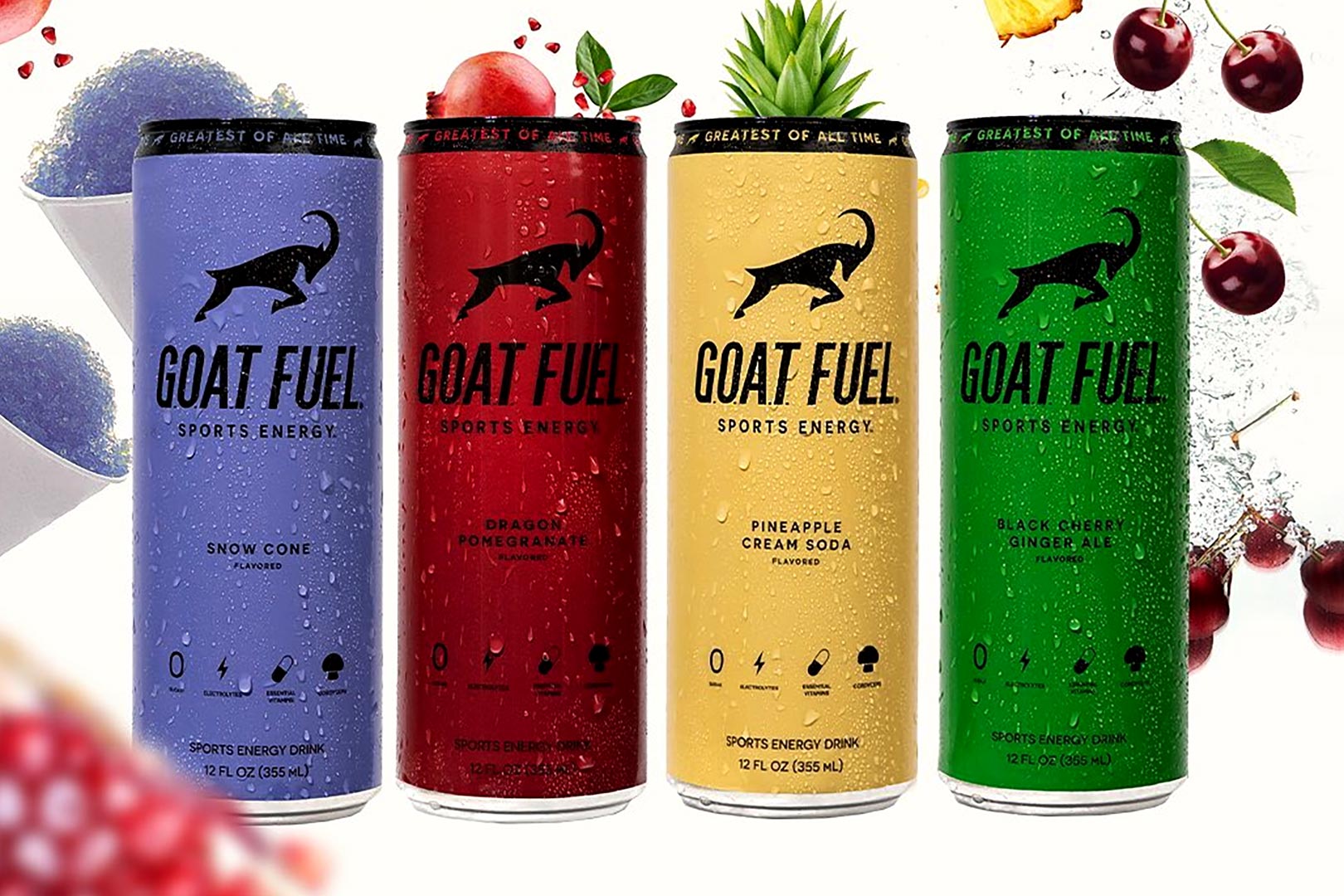 GOAT Fuel is an energy drink from legendary NFL player Jerry Rice, featuring a slightly more advanced combination of ingredients than your typical energizing beverage with no sugar, cordyceps, BCAAs, electrolytes, and natural caffeine at 200mg. The brand launched its signature product in four flavors, with Tropical Berry, Pink Candy, Peach Pineapple, and Blueberry Lemonade, then added four more two years ago.
In what is referred to as season two of GOAT Fuel's family of flavors, joining those original four were Mango Passionfruit, Acai Berry, Gummy Bear, and Watermelon Fruit Punch. The growing energy drink is back this month for season three, adding flavors number nine, ten, eleven, and twelve. The flavors making up that extension to GOAT Fuel are Pineapple Cream Soda, Snow Cone, Black Cherry Ginger Ale, and Dragon Pomegranate.
GOAT Fuel has only announced its next four flavors, or season three flavors, and plans on making them available for pre-order in about a week and a half on Monday the 18th. That'll go live over in the brand's online store at goatfuel.com, where cases of 12 of the GOAT Fuel energy drink come at a cost of $35.99 with variety packs to choose from, grouped by season, so expect to see a bundle of 12 featuring all of the season three tastes.