Inno Supps has introduced a rather intriguing and interesting multi-benefit supplement, combining a variety of ingredients and benefits you simply won't find in any other product. The latest from the brand is Inno Fast, and it doesn't really fall into any one category, combining a variety of components and a blend of effects, with the over-arching goal being to replicate, enhance, and maximize the benefits of intermittent fasting.
The formula behind Inno Supps Inno Fast is made up of six different ingredients, each of which is in there to help burn fat, improve focus and mood, or offer support in the area of anti-aging. On the weight management side, there is 200mcg of premium Chromax chromium and 200mg of hoodia; then, for focus and mood, you get a 200mg blend of grape seed and theobromine, 50mg of SoWell theacrine, and lastly, the anti-aging ingredients in 50mg of niacin and 3mg of Yuth spermidine.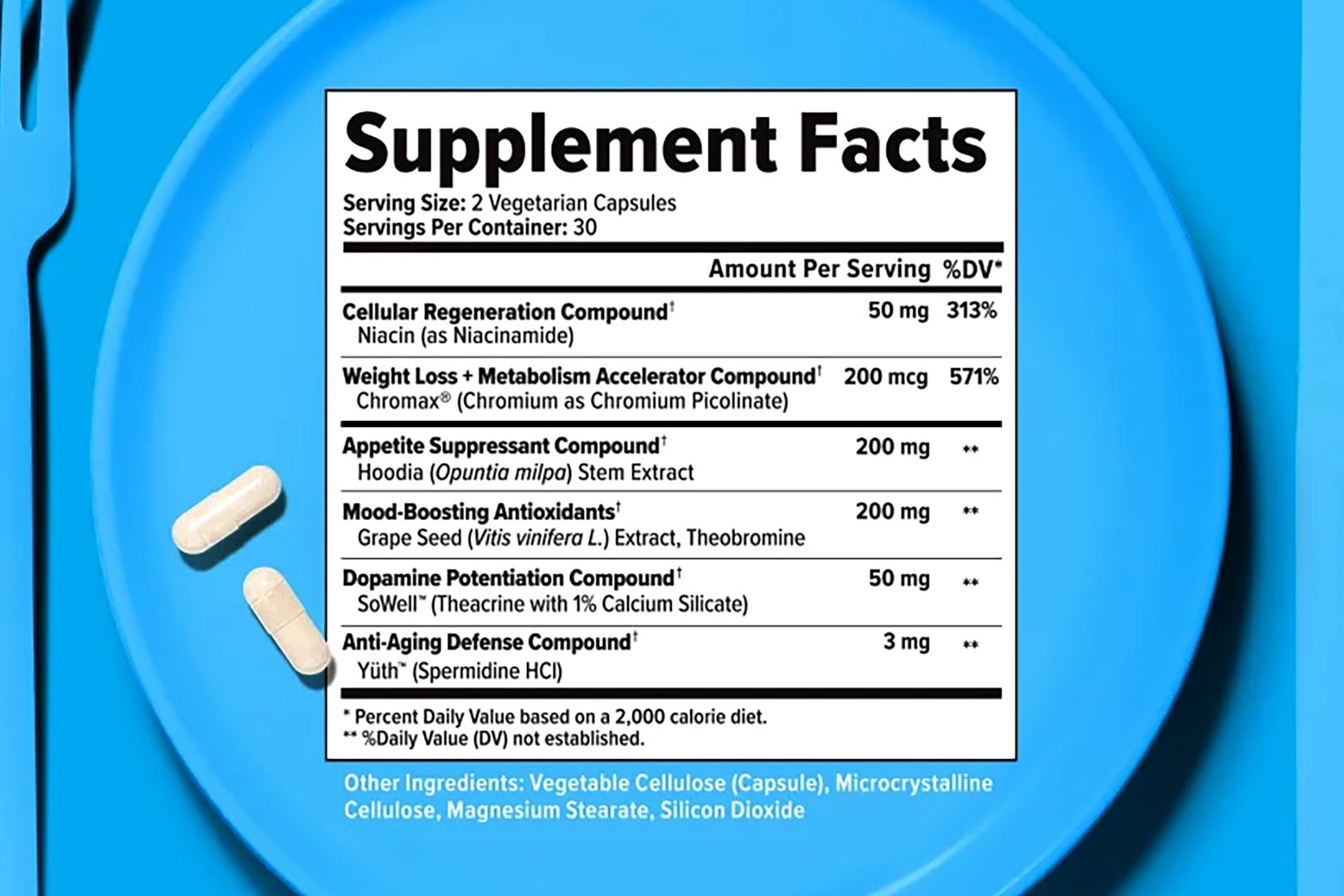 Inno Fast promises to be a comprehensive health solution, offering weight loss support by boosting metabolism, reducing cravings, and enhancing longevity through cellular regeneration and advanced antioxidant protection. Then, on top of that, there are components to amplify focus and motivation, improve cognitive function, and help manage stress and mood, genuinely making for an all-in-one experience.
As mentioned, Inno Supps Inno Fast promises a unique experience, all resulting in the goal to replicate, enhance, or maximize the benefits of intermittent fasting, hence the name of the advanced supplement. Not too surprisingly, with anti-aging effects involved, the price of the multi-benefit product is in the premium realm, with a single 30-serving bottle at $79.99, three bottles at $59.99 a piece, and half a dozen at $49.99, with a further 20 to 25% discount available if you choose to subscribe to an option.