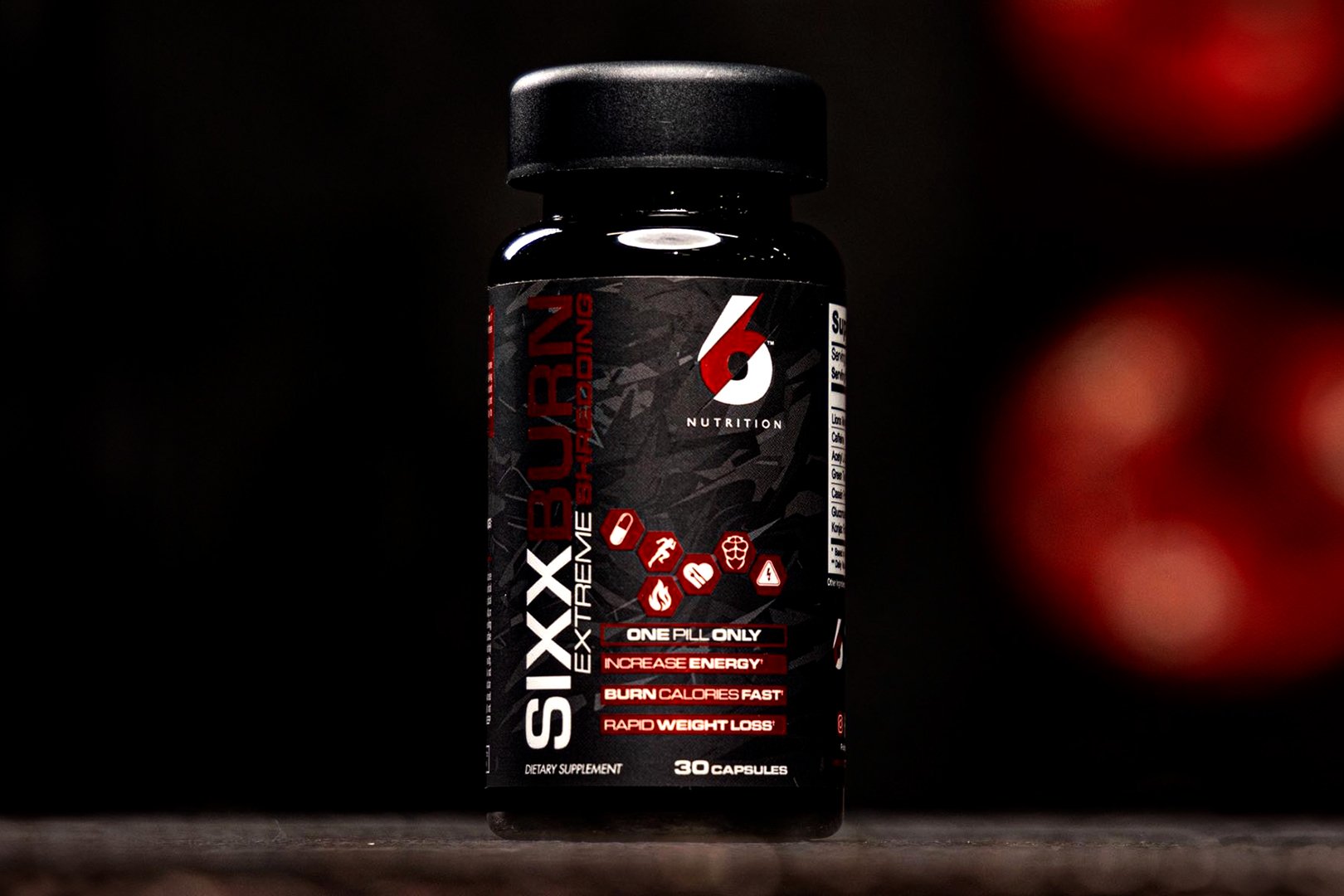 Sixx Nutrition is a fresh new competitor in the sports nutrition industry, making its debut with a single supplement in the energizing weight loss-supporting effort SixxBurn. The name of the brand and product continues right through into the formula, as that too, has six different ingredients. The combination of components driving SixxBurn isn't made up of your traditional fat burner features, with a couple you rarely see in this type of supplement.
Sixx Nutrition drives its weight management competitor SixxBurn comes with 125mg of green tea, a very light dose of acetyl-l-carnitine at 150mg, 200mg of the nootropic mushroom lion's mane, and, of course, caffeine at a moderate 200mg for uplifting energy. The last two ingredients in the product are the water-soluble dietary fiber glucomannan from konjac root and, strangely enough, casein protein at 50mg in an effort to help with appetite control.
Again, Sixx Nutrition is extremely new, only hitting the market recently, and while SixxBurn is its only supplement at the moment, if all goes well, we imagine that it will gradually grow into a complete family. You can find out more about the brand and its fat burner over at sixxnutrition.com, where there are some accessories available too in a high-quality tri-blend tee, customized FlexFit hat, and a premium Sixx Nutrition-branded Ice Shaker.