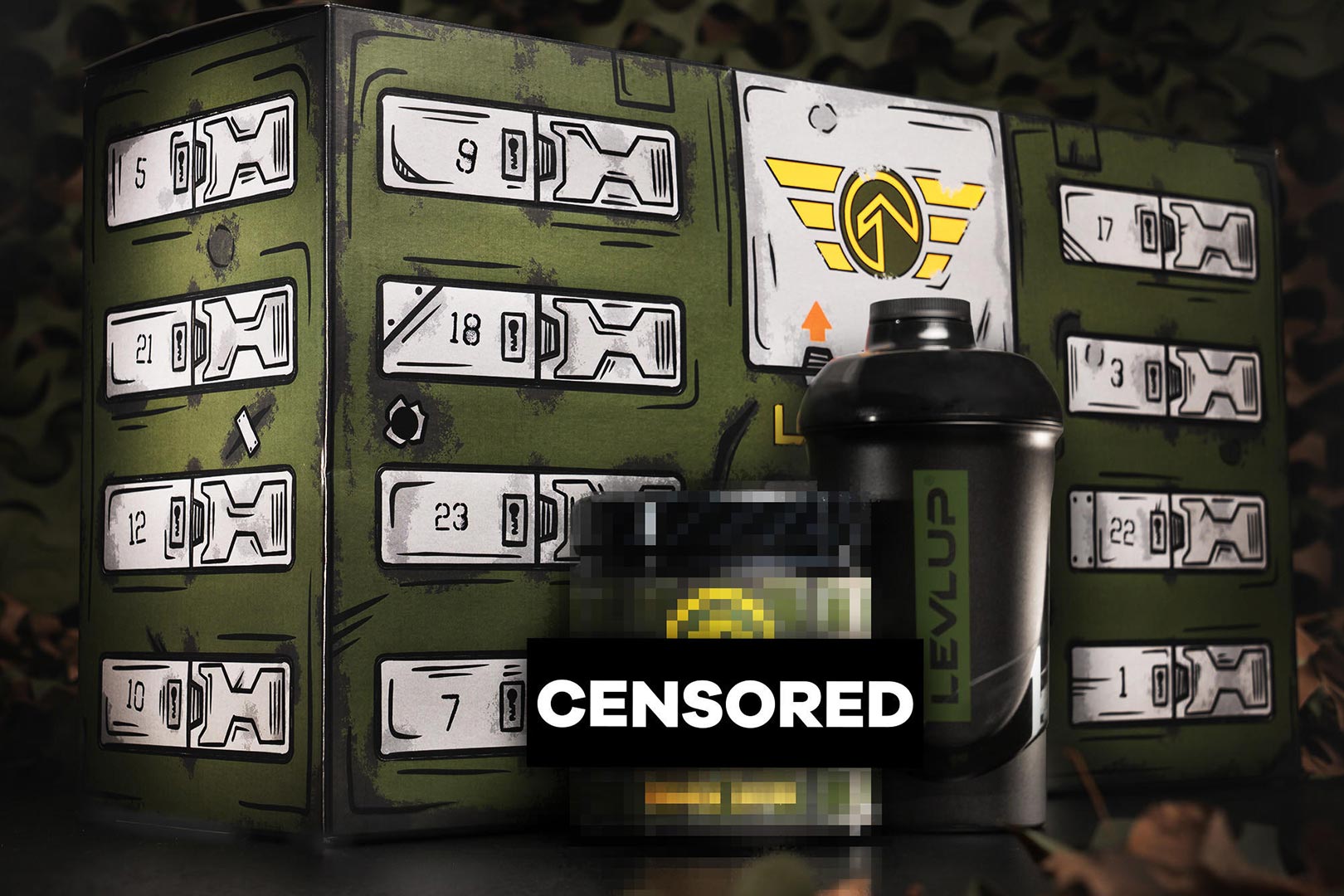 While we are still barely in the month of September, turning to October tomorrow, the popular gaming supplement company LevlUp in Germany has launched something that we typically don't start seeing until late next month or somewhere in November. The brand has dropped what it's called the LootBox, which is indeed an advent calendar filled with surprises, one for each of the first 25 days of December, including Christmas.
LevlUp's LootBox is filled with single-serving stick packs of its signature energy and focus-supporting supplement, Gaming Booster, and again, you aren't told what's in each of the advent calendar's windows, making for a genuine surprise every day you pop one open. There is a giant compartment that contains a shaker you can open right from day one to mix the products as well as a secret compartment containing some sort of goodie.
The exciting catch of the 25 windows to open leading up to Christmas is that the first 24 have stick packs, 13 of them previously launched flavors, and the other 11 are completely new, unreleased creations. There are also stickers throughout the LevlUp LootBox, and on the last day, window number 25, although it doesn't have a number, so you could open it any day, is an entire tub of an exclusive and limited Secret Edition Gaming Booster.
You can grab LevlUp's advent calendar or LootBox through its online store at €99.99 (105.82 USD), although if you get in early, and by early, we mean now, you can use the coupon code "LOOT" to discount the price of the surprise-filled box set by a strong 40%, bringing it down to €60 (63.50 USD).