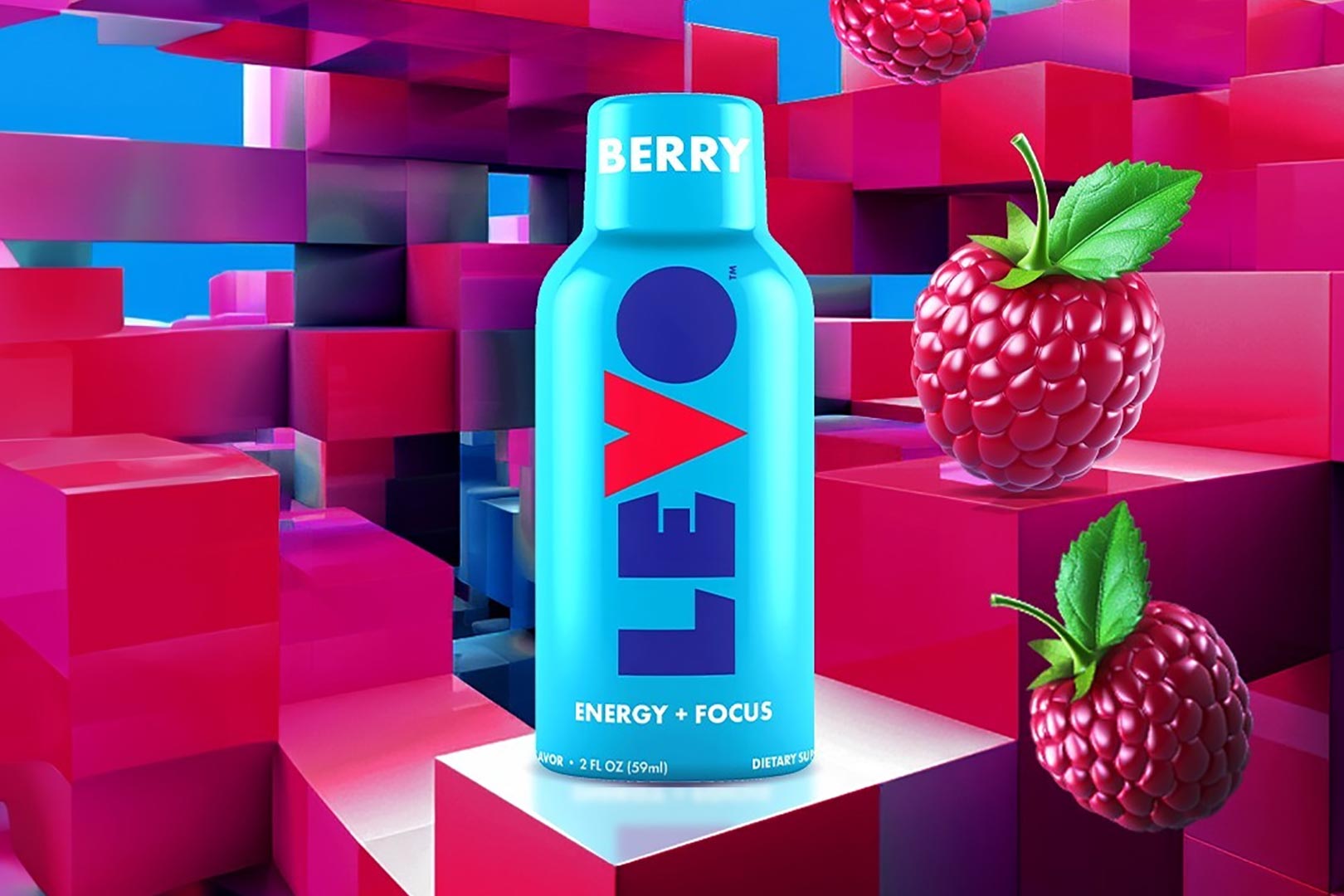 Levo is a newcomer to the energy drink space, although it goes the more compact and convenient route of energy shots, with its debut product being the colorful Levo Energy Focus. As per the name, it brings together ingredients to support both of those benefits: increased energy and enhanced mental focus; however, it doesn't rely on an extensive selection of ingredients, with one for energy and another for focus.
The newly released Levo Energy Focus features the energizing component caffeine at a light 75mg in a pocket-sized 2fl oz bottle and that same amount of theanine to support clarity and focus. That dose of caffeine isn't supremely high, with most full-sized carbonated energy drinks sitting up in the realm of 160 to 200mg. There are plenty of energy shots packing more than 75mg, too, but it's a difference Levo proudly promotes, comparing itself to the 5-Hour Energy Shot and its 200mg.
The eye-catching Levo Energy Focus themes its branding around its individual flavors, of which there are two in the light blue-backed Berry and the fittingly purple-based Grape. The newcomer relies on natural flavors for its shot-style beverage, and it keeps things as light as possible with absolutely zero sugar, carbohydrates, and calories, and it has only just hit the market, with distribution and availability expected shortly.