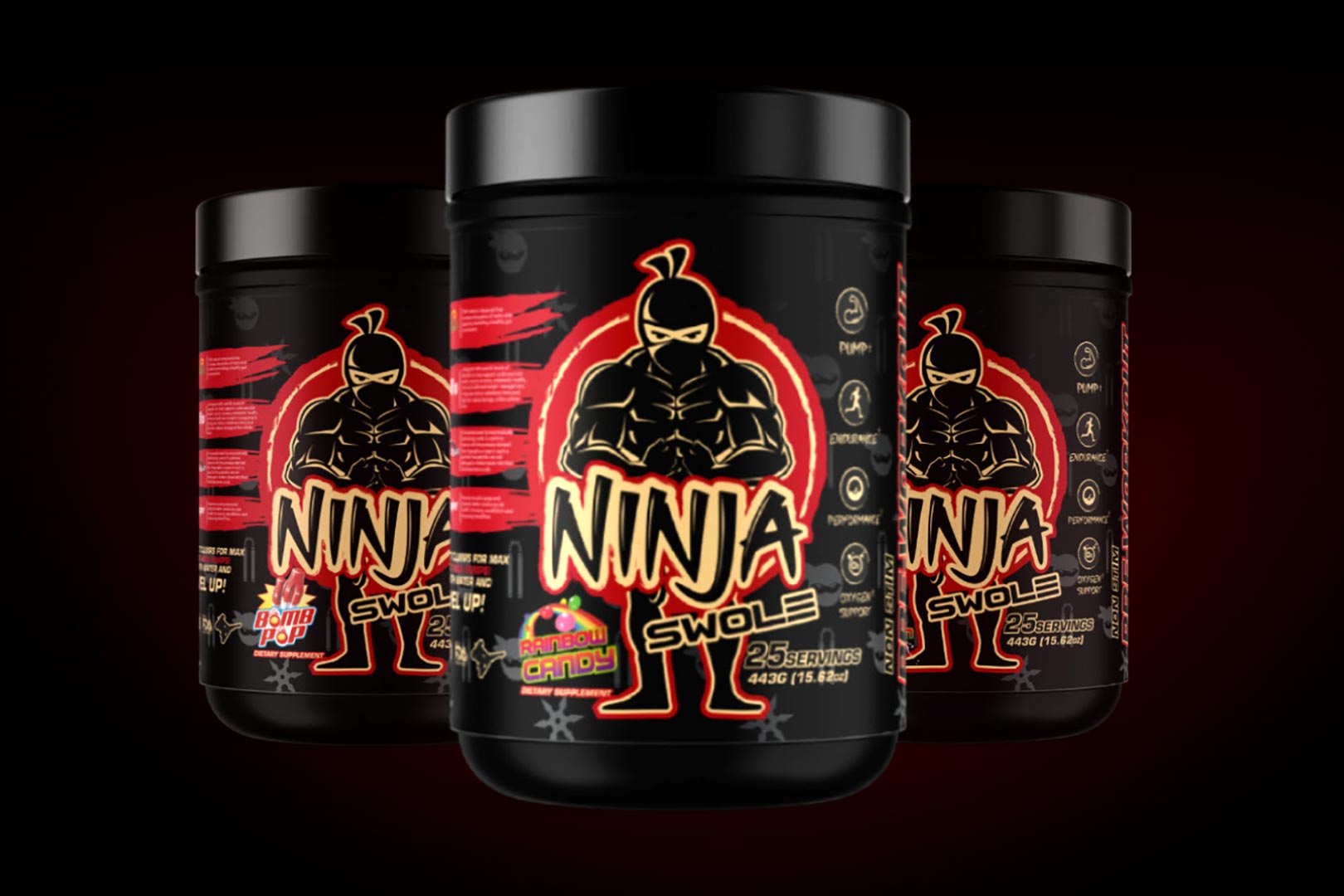 Ninja Swole is a stimulant-free pre-workout from the reputable team at, of course, Ninja, and while its name screams muscle pumps, it does offer a bit more than that, with ingredients also for strength, performance, and focus. It is more of an alternative to a balanced pre-workout, just without stimulants, with a fairly comprehensive formula, and this week, it's been relaunched with a fresh new set of ingredients and dosages.
The second iteration of Ninja Swole features all of the same non-pump ingredients, including 3.2g of beta-alanine and 2.5g of betaine for performance, 600mg each of lion's mane and alpha-GPC for focus, and double the huperzine a to 100mcg. The differences from the first version of Ninja's stimulant-free pre-workout to the second are all in the pump department, with three ingredients removed and another three added in.
Ninja's 2023 edition of Ninja Swole relies on more premium and proven ingredients to deliver its pump-enhancing benefits. You still get 7g of citrulline malate, like the original, and pink Himalayan salt at a slightly higher 200mg a serving. Then, in place of HydroPrime glycerol, agmatine, and the S7 blend, there is 300mg of CellFlo6, 254mg of the increasingly popular VasoDrive-AP, and 1.5g of the massively popular Nitrosigine.
The Nitrosigine and VasoDrive-fueled Ninja Swole is already in stock and available through Ninja's online store, where you'll pay $49.99 for a tub of 25 servings, the same amount of servings as the sequel's predecessor. There are three flavors to choose from in Bomb Pop, Rainbow Candy, and a classic Watermelon, and for a limited time, you can bring the price of anything at ninjaup.com down by 10% using the coupon code "LEVLUP".