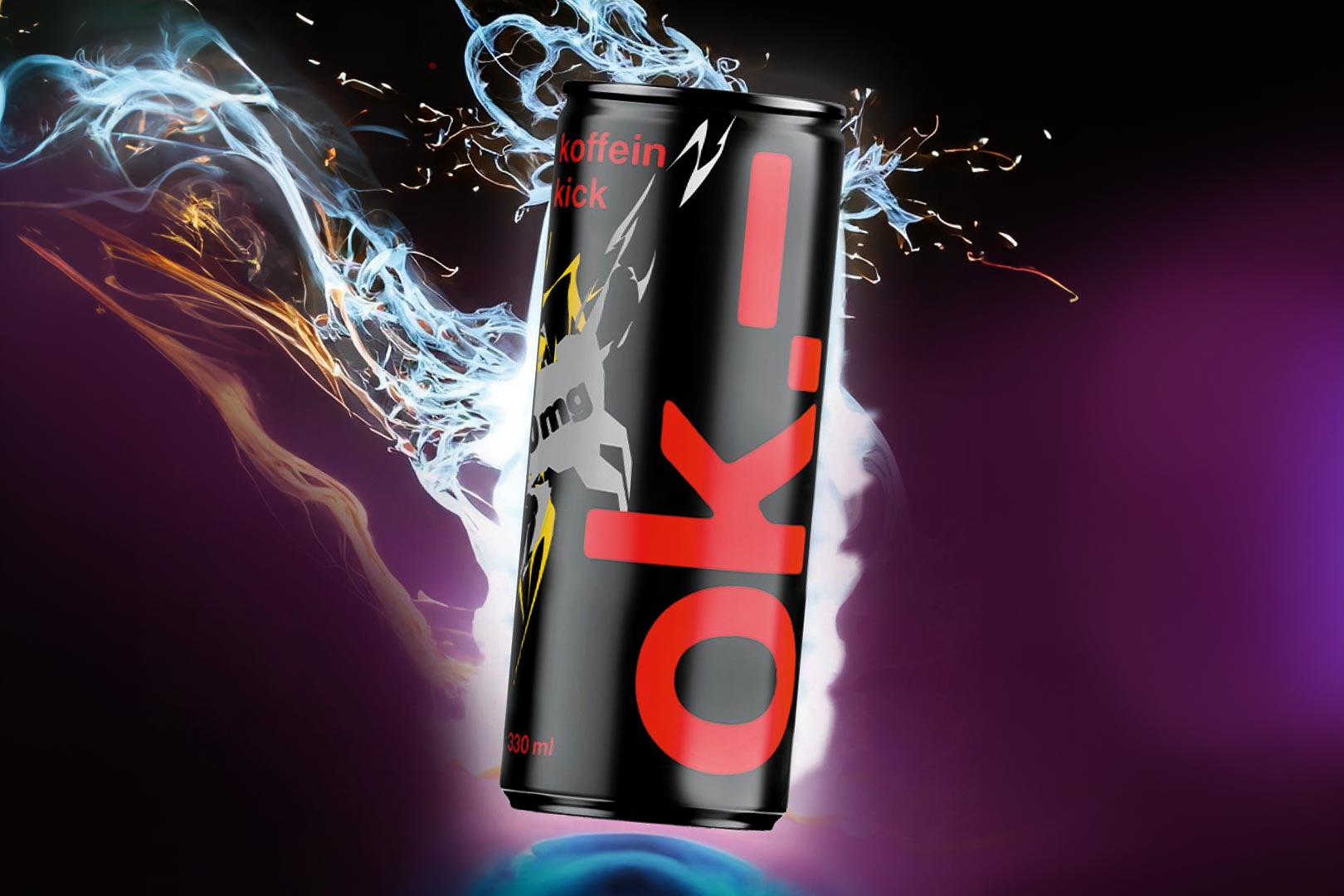 Ok is a mainstream-style grocery company extensively available in the small and well-populated country of Switzerland, instantly recognizable by its simple, typically single-color backgrounds and brightly colored "Ok" logo. Among the brand's selection of foods and beverages is a signature energy drink, available in a nice selection of flavors like Mango, Blueberry, and the Red Bull-like Classic, with 80mg of caffeine in its smaller 250ml size and a touch more at 105mg in its 330ml option.
There is a new flavor and version of the Ok energy drink rolling out to stores this month called Caffeine Kick. There doesn't appear to be any specific mention of what it's meant to taste like, which has us thinking it features that Classic Red Bull-type flavor, although that's not its star highlight. The Caffeine Kick Ok energy drink packs a much stronger punch than any of the brand's other offerings, as in its 330ml size, instead of having 105mg of caffeine, it's stepped up to 180mg.
That 180mg of caffeine in the Caffeine Kick Ok energy drink works out to be about 70% more caffeine than any other 330ml flavor of the beverage, and should certainly deliver on its name for fans that regularly use any of its energizing drinks. It is worth noting this is not one of the brand's nutritionally-friendly options, where that hefty hit of energy comes alongside 36g of carbohydrates, all of that sugar, giving you a sizeable calorie count of 152.