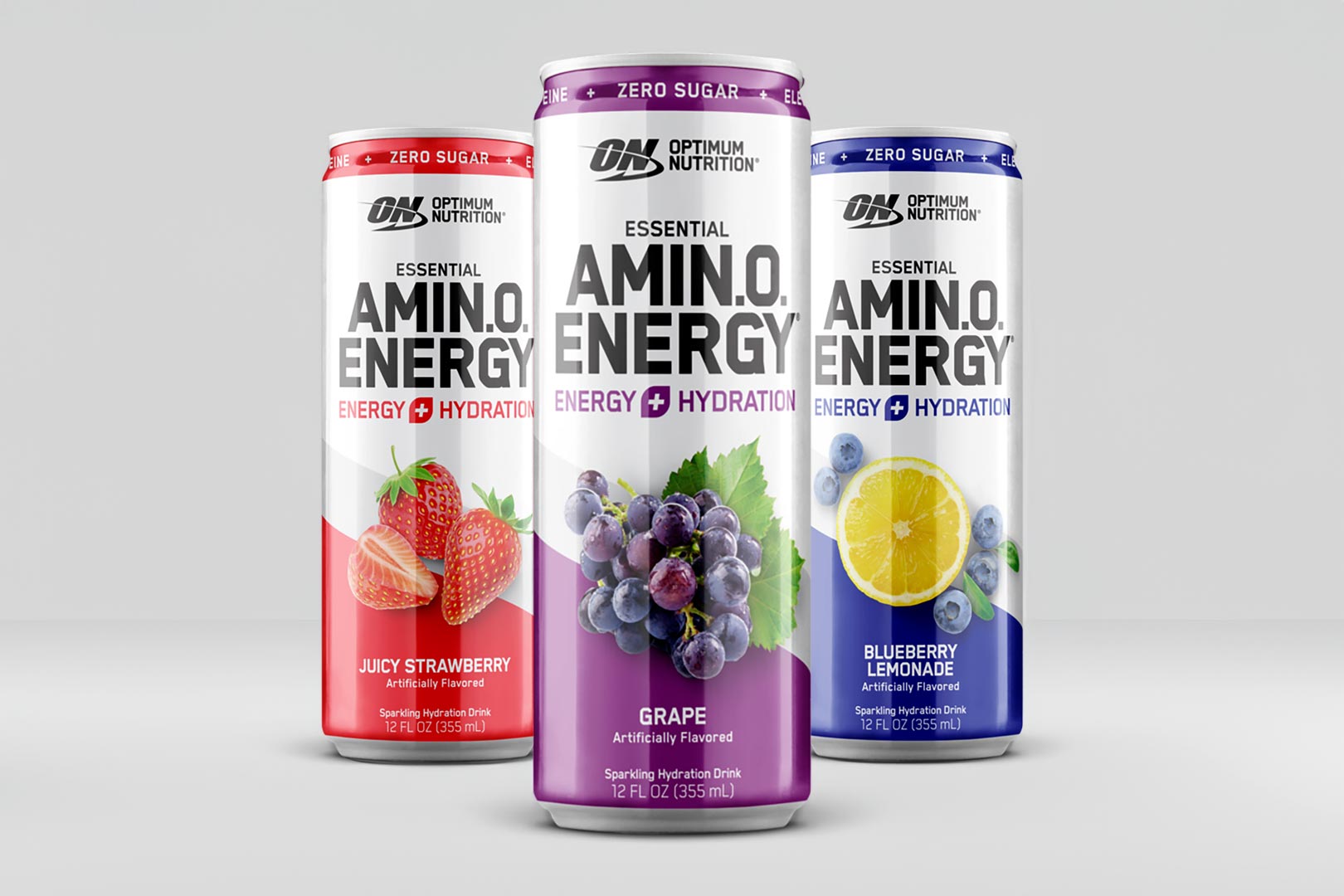 As much as the popularity of energy drinks has increased these past couple of years with plenty of interest from sports nutrition brands and supplement companies, there were many already in the space long before it became a trend. Some of those early adopters include C4 Energy, the since discontinued 'Merica Energy, two-time Clash Of The Cans champion RAZE Energy, and Optimum Nutrition's beverage spin-off, AmiNO Energy Drink.
The energy drink offering from the brand behind the legendary protein powder Gold Standard 100% Whey came to market half a decade ago, featuring a blend of amino acids, electrolytes, and caffeine, like the original supplement. AmiNO Energy Drink has exploded in flavors since its debut, with several delicious creations now available to choose from, although the reason we've got the product in the spotlight today is because of its look.
Optimum Nutrition has rebranded its long-running AmiNO Energy Drink in a similar way to what the newcomer RYSE Fuel did earlier this year. You can get a glimpse of the refreshed, energy-infused amino beverage in the image above, where all of the important information has been switched from displaying down the can to width ways, where everything reads from left to right with a title up top and a bold flavor graphic down bottom.
According to Optimum Nutrition's online store, the ingredients behind the AmiNO Energy Drink are still the same, including a 5g blend of amino acids such as BCAAs and Sustamine, electrolytes for hydration, and an everyday, light 100mg of caffeine. The legacy sports nutrition company looks to be rolling out the update to all of AmiNO Energy Drink's no-sugar flavors, such as Juicy Strawberry and our favorite, Mango Pineapple Lime.