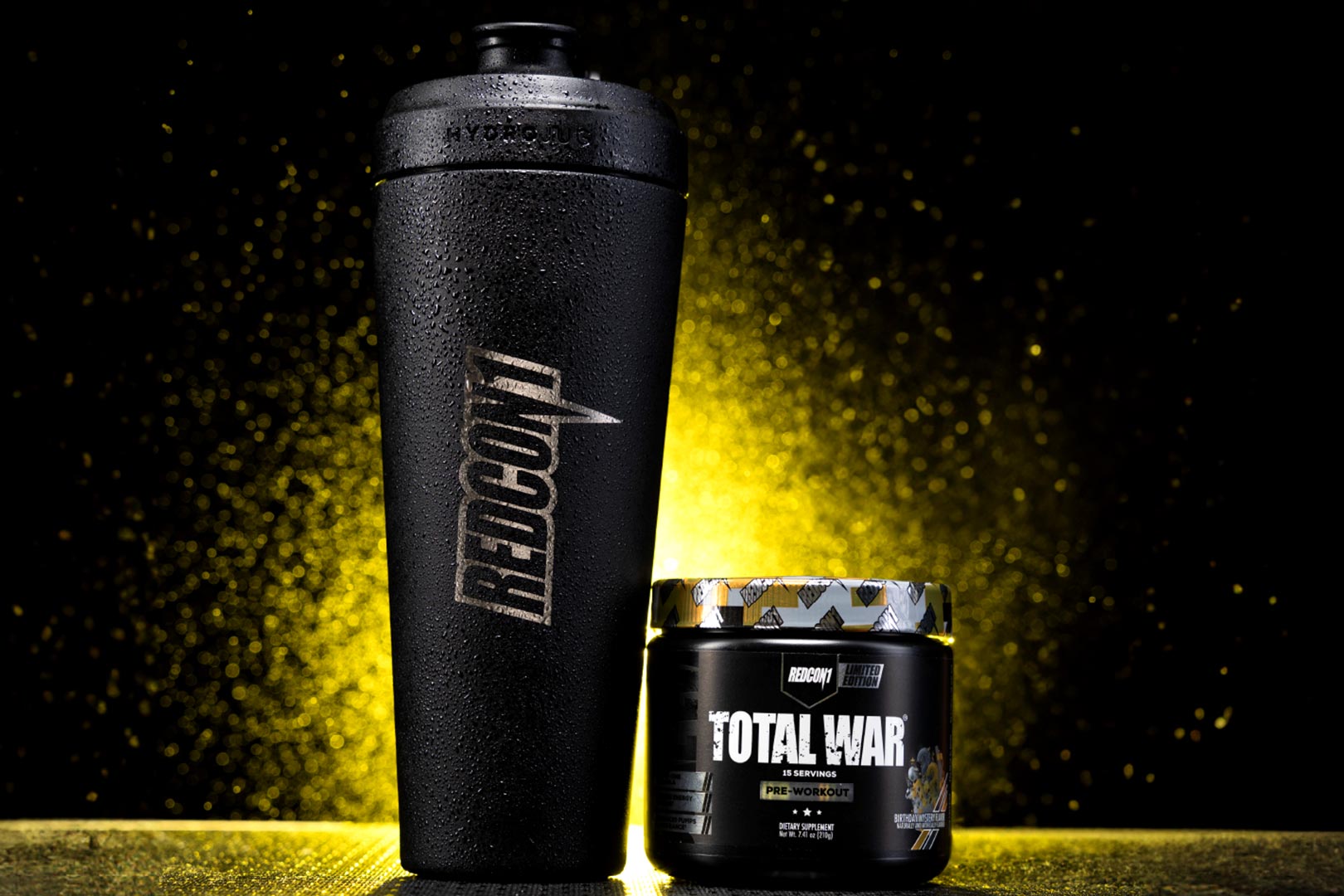 While it may not seem like it, Redcon1 has been on the market for many years, and it has managed to cement itself a position as one of the largest companies in the supplement industry. This month, the brand is celebrating its impressive seventh birthday, as it was indeed seven years ago, in September, that Redcon1 made its debut, and it is marking the occasion with the release of a special edition flavor of its signature product, the stimulant-backed pre-workout Total War.
Over at redcon1.com, you can currently find a limited edition Birthday Mystery Total War, and as the name says, the flavor inside is a mystery, so fans will have to grab a tub to find out exactly what it tastes like. Redcon1 has only produced its intriguing Birthday Mystery-flavored pre-workout in its small tub size of 15 servings, not the usual 30. It is also exclusive to a bundle where you get the supplement and a premium stainless steel HydroJug 2-in-1 shaker and tumbler Hydroshkr.
The cost of the bundle is relatively high if you're just after the Birthday Mystery Total War at $39.99, as a tub with twice as many servings at 30 in any other flavor is just a few dollars more at $42.99. Either way, the pack of the pre-workout and shaker is the only way to try Birthday Mystery, and you can get it while stocks last at redcon1.com.