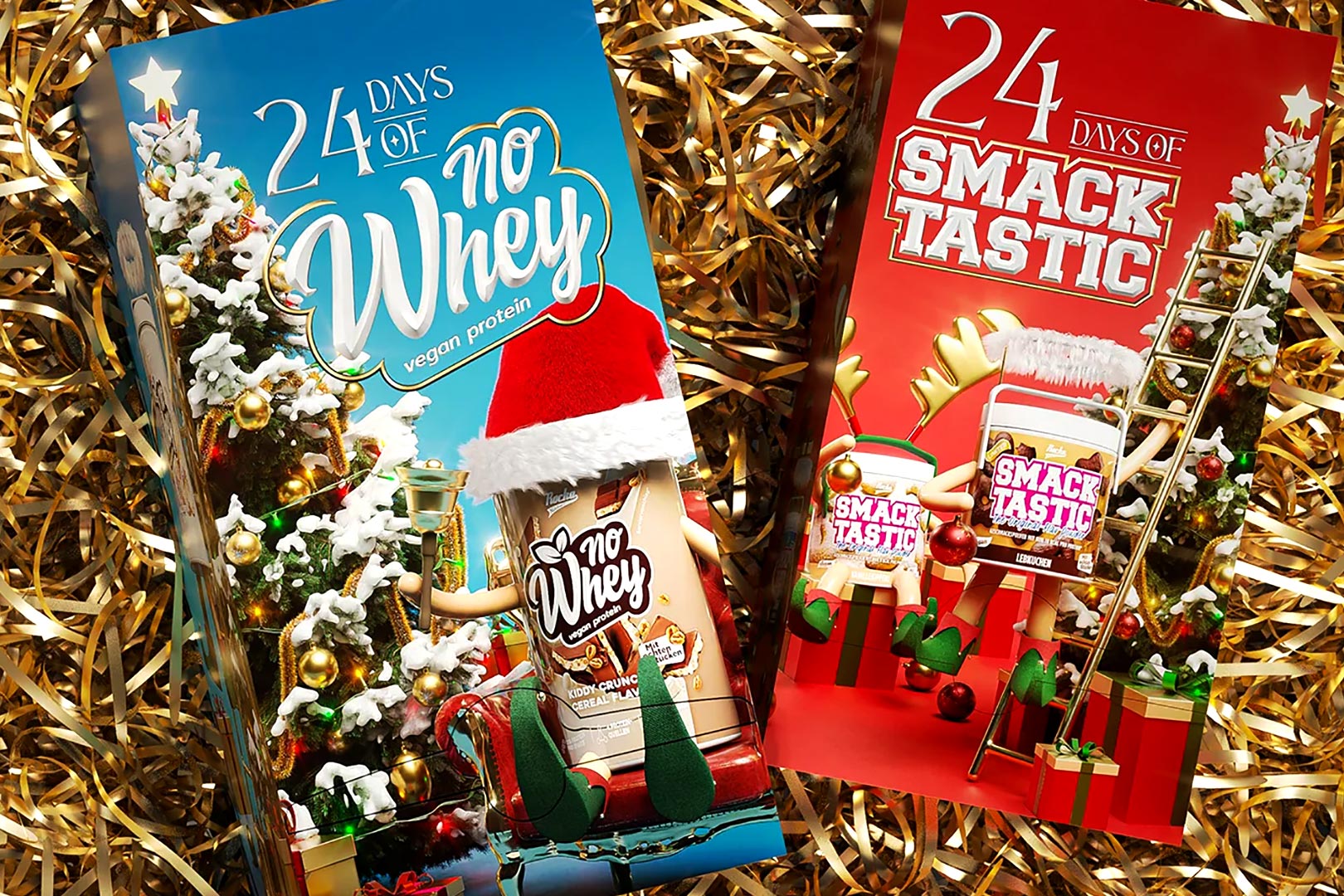 We've already seen our fair share of sports nutrition companies get in early on Halloween, revealing and, in some cases, releasing, special edition products and flavors centered around the spookiest time of year. A month out is relatively early, although Rocka Nutrition has gone one step further and is jumping in early on the season of giving. The typically busy German brand has just dropped its limited-time advent calendars for Christmas in 2023.
As we've seen in years past, Rocka Nutrition has crafted two separate advent calendars for Christmas this year; one is based around the plant-powered No Whey protein powder, and the other its many different Smacktastic-branded functional items. Rocka Nutrition's No Whey Advent Calendar comes with 24 single-serving sachets of No Whey, one for each day before Christmas, with ten of those exclusives and two themed around Christmas.
Rocka Nutrition's Smacktastic Advent Calendar is similar to the No Whey one, coming with samples of various Smacktastic products, eight of them in exclusive flavors and three featuring some sort of Christmassy theme. Fans of the brand can order either of the two calendars while they're still in stock over at rockanutrition.de, with the No Whey Advent Calendar at €49.99 (52.82 USD) and the Smacktastic variant a little less at €39.99 (42.25 USD).