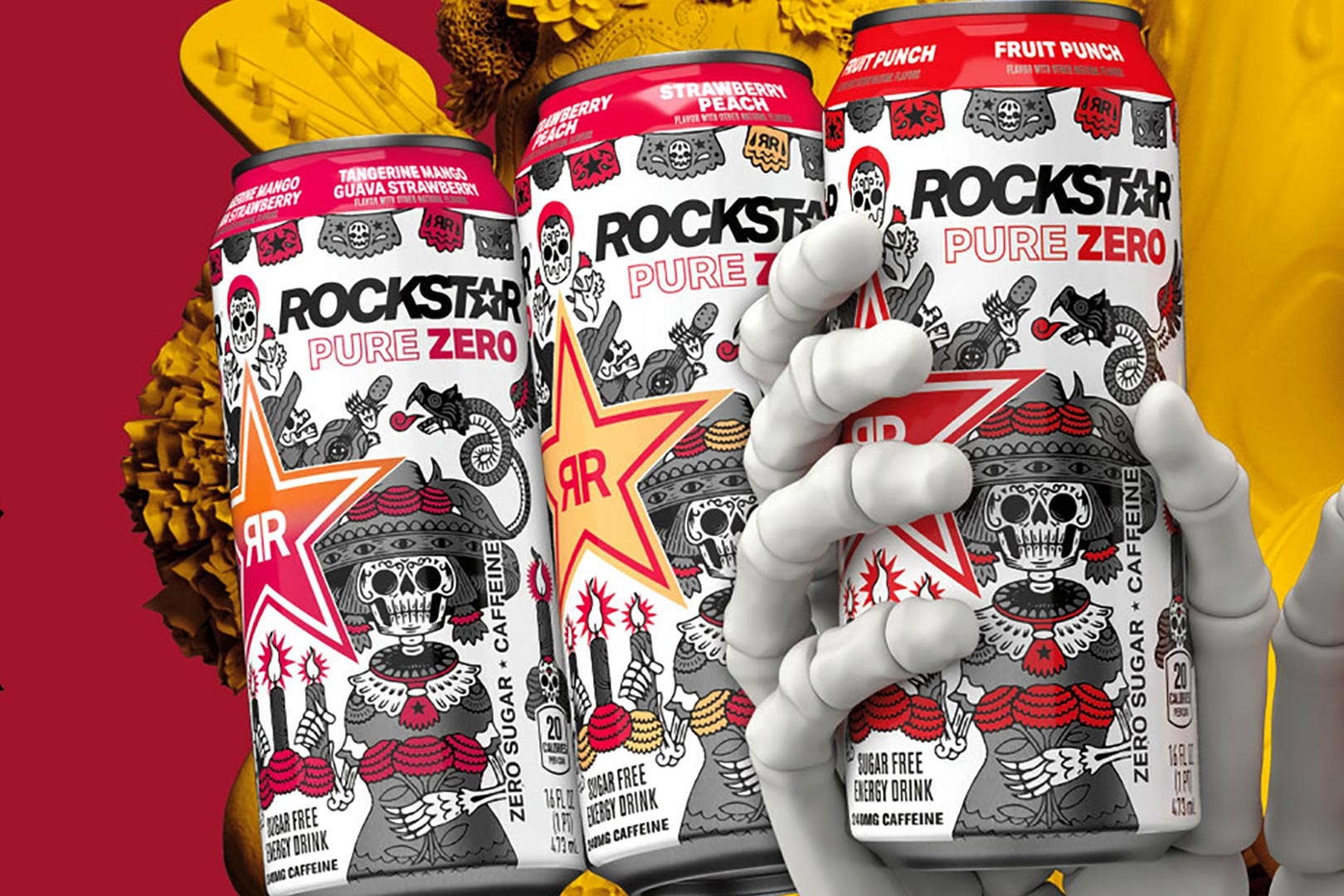 Energy drink giant Rockstar is celebrating Día de los Muertos (Day Of The Dead) a little more so this year with special edition versions of three of its beverages, specifically flavors of the sugar-free Rockstar Pure Zero and its 240mg of caffeine. Day Of The Dead is a traditional holiday largely celebrated in Mexico and takes place annually on the first and second day of November, which this year is Thursday the 1st and Friday the 2nd.
The three Día de los Muertos or Day Of The Dead edition products Rockstar has put together are reskinned variants of the sugarless Rockstar Pure Zero energy drink in its Strawberry Peach, Fruit Punch, and the delicious Tangerine Mango Guava Strawberry flavors. All of the products feature a limited look by Mexican digital illustrator Joaquín Nava, with the design consistent across the cans but varying slightly in color.
Rockstar is rolling out its special edition Día de los Muertos (Day Of The Dead) Strawberry Peach, Fruit Punch, and Tangerine Mango Guava Strawberry Rockstar Pure Zeros to stores all across the country. The event itself is still a whole month away, giving energy drink connoisseurs plenty of time to get their hands on any or all of the products, and again, they're limited-time items and aren't going to be around for too long.