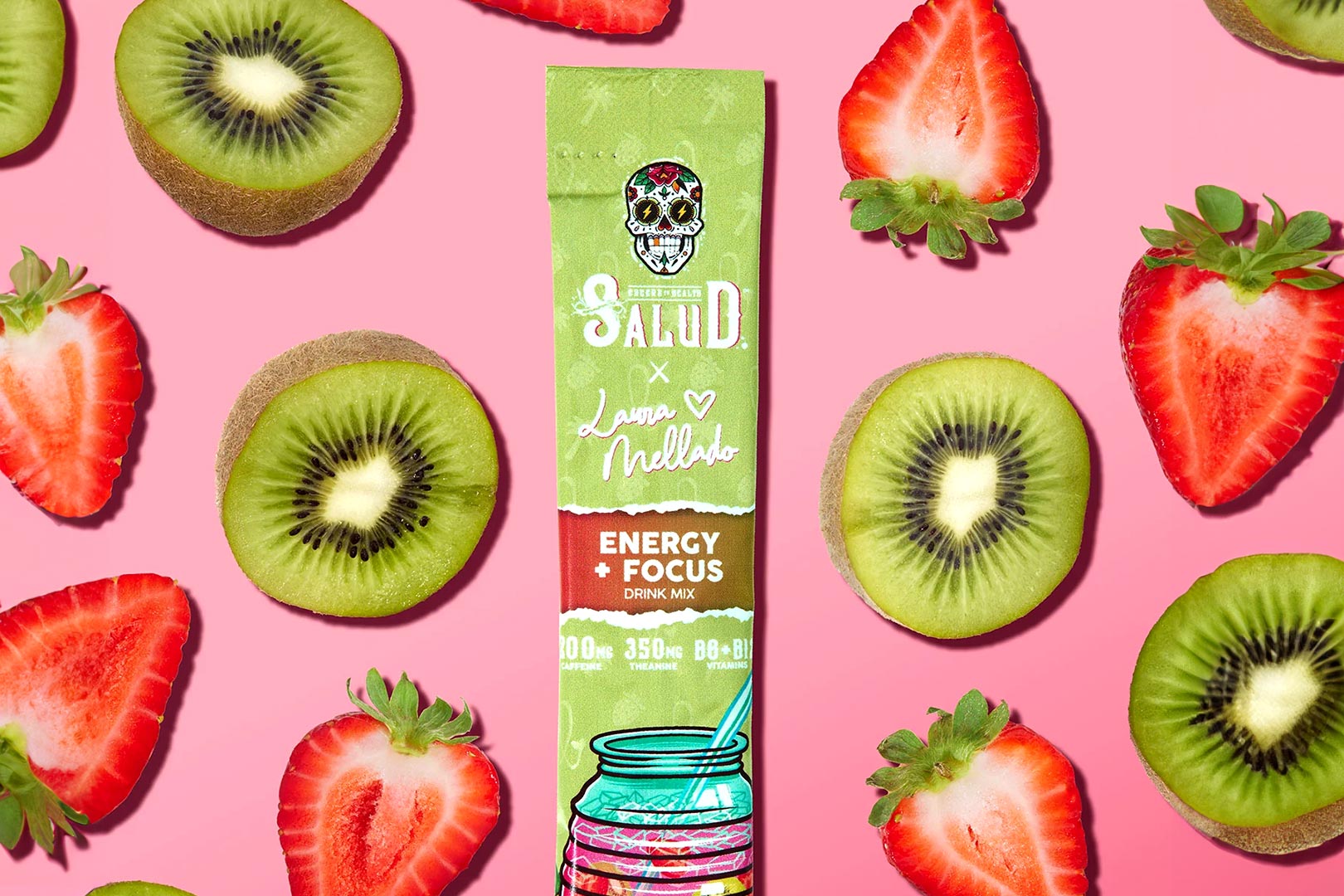 Salud is a hydration-specific supplement company that debuted back in early 2021, before the recent rise of the hydration category involving all sorts of formats, from powders in tubs, pouches, and stick packs, and, of course, convenient beverages. It has come a long way in its couple of years on the market with its variety of formulas in the original Hydration + Immunity, the stimulating Energy + Focus, and the relaxing Calm + Sleep.
Another great feature of Salud and its supplements, all of which come in single-serving stick packs, is they have unique aguas frescas-inspired flavors to choose from, and this month, there is a completely new one, and it's a collaboration. The brand has teamed up with influencer Laura Mellado for a special edition Fresa Kiwi flavor of the caffeinated and focus-enhancing Energy + Focus, which is a classic strawberry kiwi recipe.
The formula behind Salud's Energy + Focus is relatively straightforward, with enough to deliver on its two title benefits, and all of the usual ingredients and dosages are present in its Fresa Kiwi collaboration with Laura Mellado. You get 350mg of theanine, various vitamins and minerals, a respectable half of a gram of tyrosine, another 500mg of taurine, and a combined 200mg of caffeine from PurCaf natural caffeine and guayusa.
Like all of Salud's supplements, you can purchase Laura Mellado's Fresa Kiwi or Strawberry Kiwi Energy + Focus directly through its online store at $24.99 for a box of 15 single-serving stick packs, or grab the rather pricey bundle of the box of stick packs and a matching 24oz tumbler at $57.99.