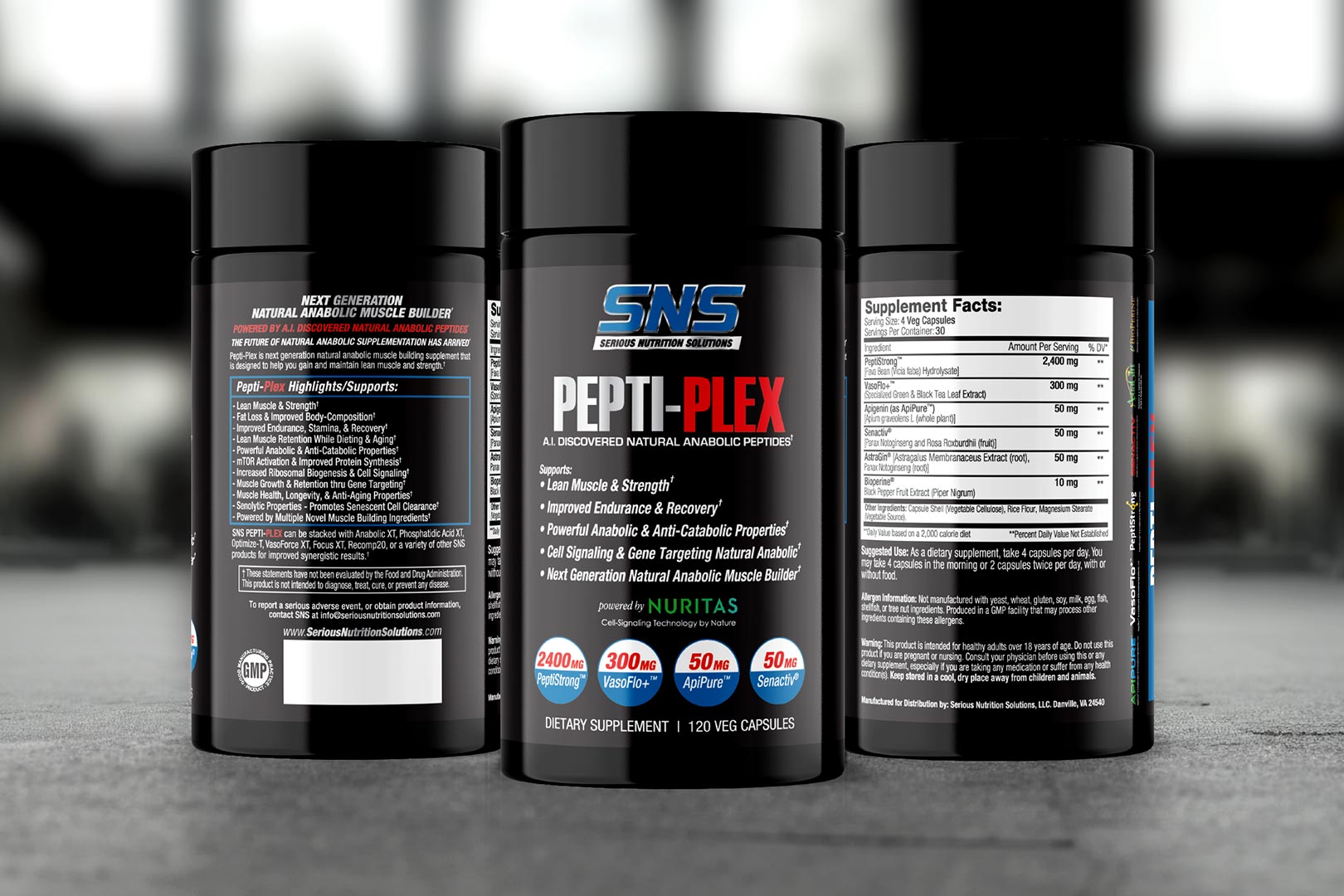 The incredibly reputable and specialist sports nutrition supplement company Serious Nutrition Solutions, or SNS for short, has released the peptide-powered anabolic product it recently teased, introducing Pepti-Plex. The goal of the supplement is to provide a host of muscle-building benefits, many you may have seen in other items, although not from a selection of ingredients like what you get in Pepti-Plex.
Serious Nutrition Solutions refers to Pepti-Plex as a next-generation, natural-anabolic primarily driven by the premium PeptiStrong at an effective 2.4g, and famously discovered by Nuritas using artificial intelligence. That component alone helps increase muscle growth and recovery, support muscle performance and endurance, and reduce muscle atrophy to improve muscle retention while losing weight.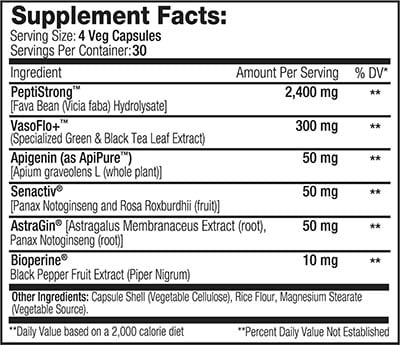 As you'd expect from Serious Nutrition Solutions, Pepti-Plex's formula doesn't end at the solid 2.4g of PeptiStrong; for further muscle-building support, there is 50mg each of another two premium ingredients with Senactiv and ApiPure apigenin. Then, alongside that is 300mg of the green and black tea blend VasoFlo+ for cardiovascular health, metabolism, and weight management, and to drastically improve the uptake and efficacy of it all, 25mg of the ever-present AstraGin and 10mg of BioPerine.
Serious Nutrition Solutions is known for putting together premium sports nutrition supplements featuring formulas you simply won't find anywhere else, and that continues in Pepti-Plex, specifically in the area of muscle building. The product is available straight from the brand's website at $59.99 or $47.99 using a code like "STACK3D", and better yet, you can use Pepti-Plex alongside any of Serious Nutrition Solution's other supplements, including muscle builders, due to its unique approach.