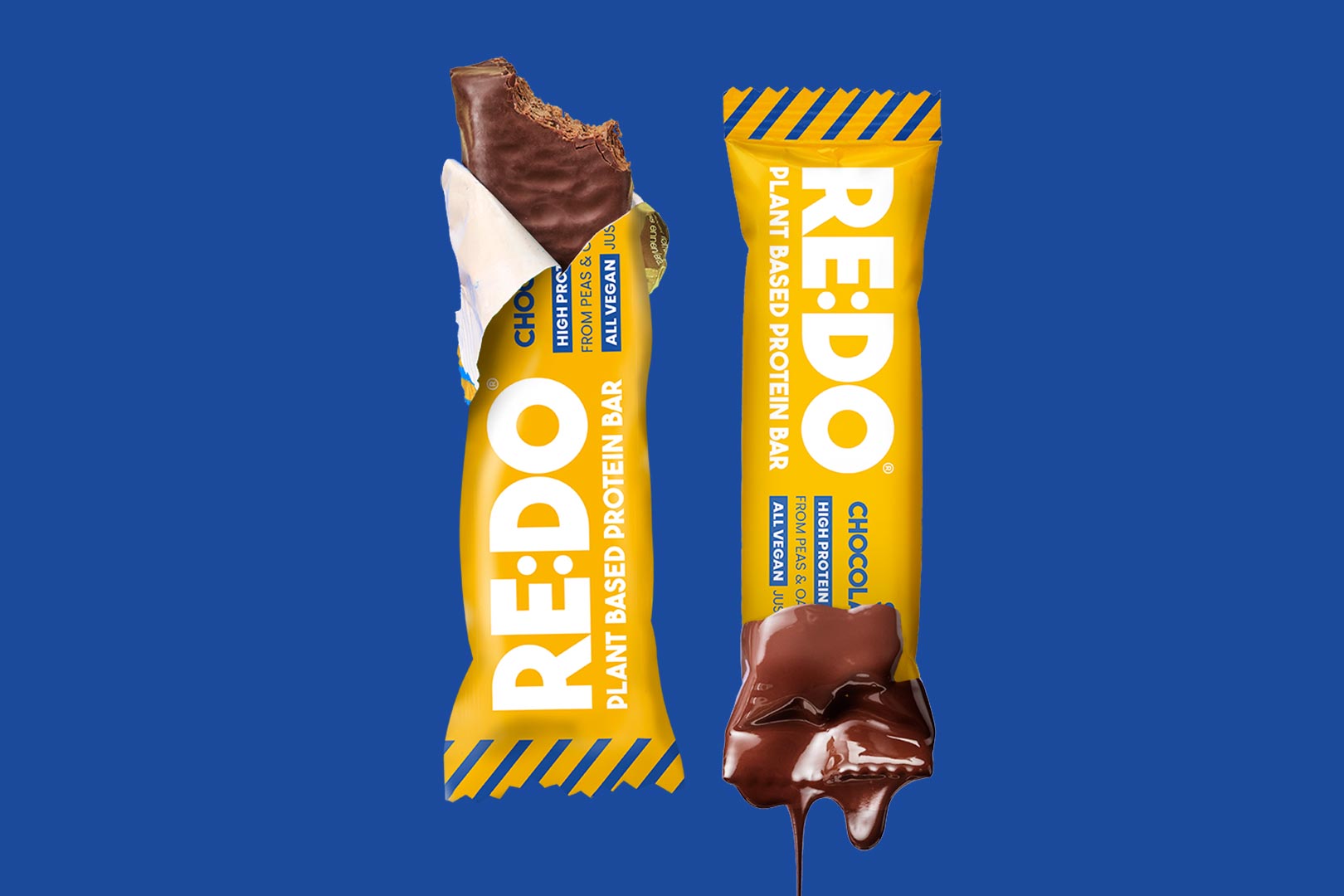 RE:DO is one of the mountain of functional food companies out of Sweden, although it has a bit of a twist that quickly separates it from most other competitors on the market. RE:DO is a plant-based-only brand that makes a high-protein shake and a protein-packed bar. Both of the products have similar main ingredients in oats and pea protein, the latter being where RE:DO's items get most of their muscle-building protein.
The functional specialist is gracing our headlines this month as it has a fresh new flavor for its edible protein bar, expanding on its current selection of Chocolate Chock, Raspberry Rules, and Salted Caramel. RE:DO has recreated a traditional and popular treat from the country in Chokladbollar, or chocolate ball, which the brand has appropriately titled Swedish Chocolate Ball, and it has the same sort of macros as the others.
The Swedish Chocolate Ball RE:DO Protein Bar is already out and available in many stores across the country, and packing 12g of protein a piece, 12g of fat, 21g of carbohydrates with 14g of that sugar, and 256 calories.