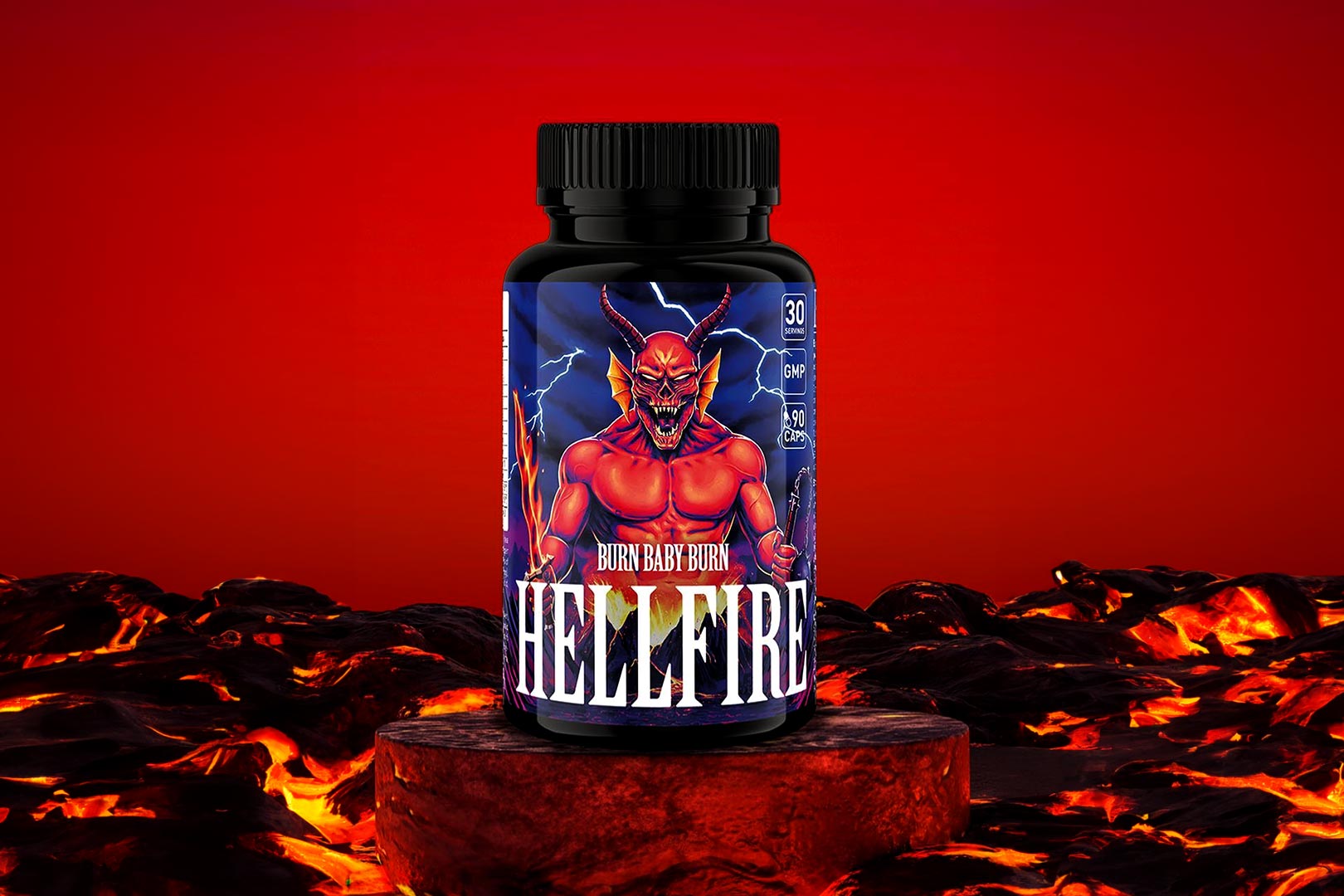 The mainstream and sometimes hardcore Swedish sports nutrition brand Swedish Supplements has introduced a new product from its more hardcore side, along the same lines as the pre-workouts I Am F*cked Up and Crazy 8. The brand's latest supplement features an entirely different look compared to anything else it has available, even the hardcore offerings with Hellfire, a stimulant-backed weight loss formula.
Swedish Supplements Hellfire brings together ingredients for common fat-burning benefits, offering increased thermogenesis, metabolism, mental focus, and energy, all great benefits to have in a weight loss partner. For the stimulating effects of energy and focus, Hellfire packs tyrosine but at a low 400mg, and a potent level of caffeine, especially for a fat-burning product, at pre-workout like 310mg in a maximum serving.
Making it more of a weight loss-supporting supplement, Hellfire includes some familiar ingredients for this type of sports nutrition product with chromium at 200mcg, forskolin at 550mg, 400mg of green tea, 10mg of ginger root, another 10mg of grains of paradise, 200mg of cayenne pepper extract, and 5mg of piperine and an effective 50mg of the ever-present and premium AstraGin to improve absorption of the formula.
Several supplement stores in Sweden are already stocking Swedish Supplements' fat-burning Hellfire, including the giant Gymgrossisten, with a price tag of SEK 239 (21.39 USD). That is certainly competitive considering the variety of benefits the product has to offer, as it's not just energy, and you get 30 servings a bottle to supply you for a typical month.