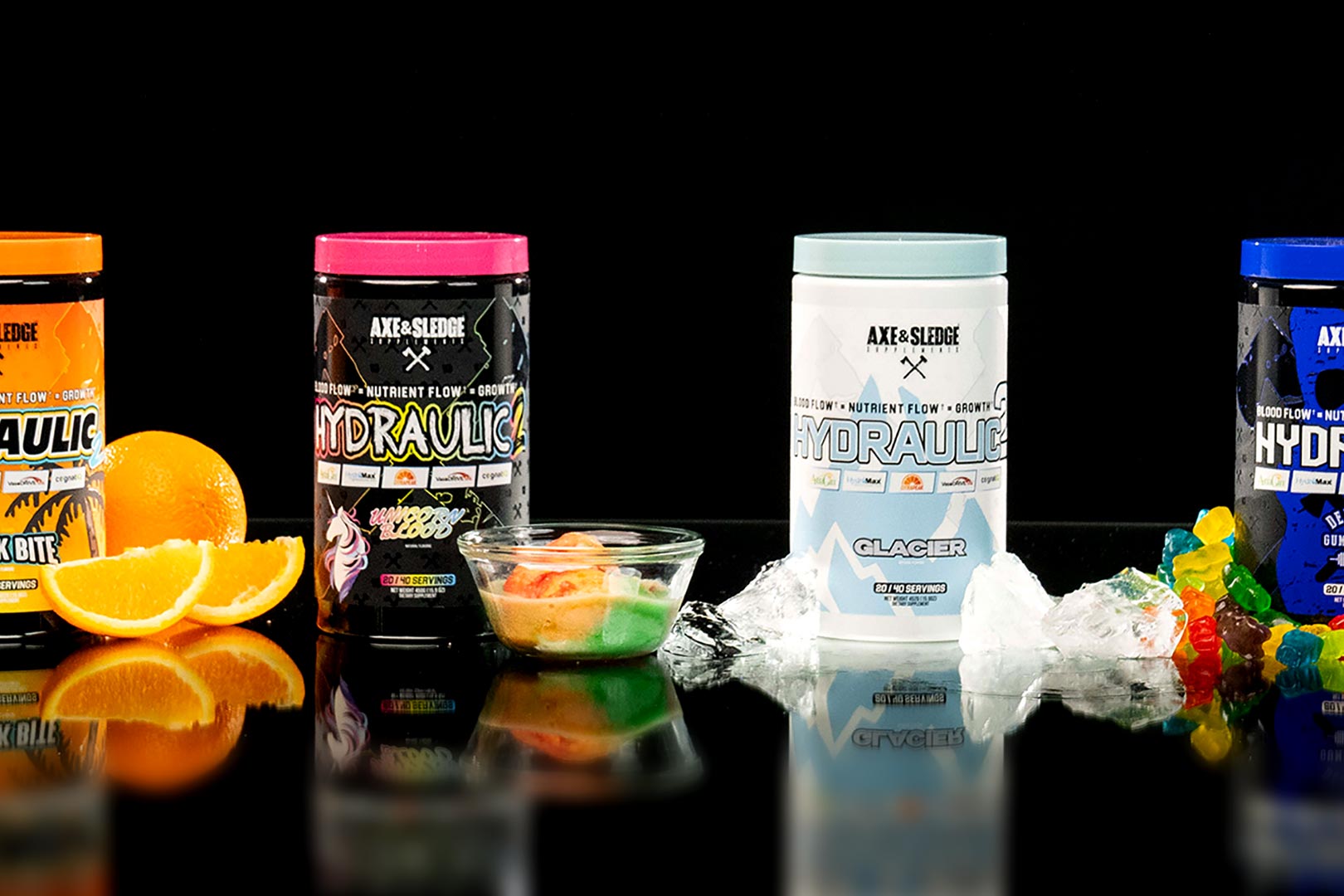 Hydraulic is one of the first supplements the team at Axe and Sledge ever came out with, and that is going all the way back to the very beginning of the brand in early 2018. The pump-enhancing pre-workout was actually not originally named Hydraulic but Fuel Pump, although it switched shortly after its debut, less than a year later. After all this time, Axe and Sledge has announced it is finally dropping a sequel aptly named Hydraulic 2.
Axe and Sledge Hydraulic 2 carries over everything that made the original such a hit and basically built on it. The product is still designed to support muscle pumps, mental focus, and performance, without any stimulants for easier stacking with stimulant-backed pre-workouts. There are several notable tweaks where ingredients have been carried over, dosages increased, some components removed, and some newcomers brought into the mix.
Firstly, performance-supporting beta-alanine and pump-powering citrulline have remained for Axe and Sledge Hydraulic 2 at higher amounts, with 3.2g and 8g, respectively. The brand has also continued Hydromax glycerol, taurine, and tyrosine, all at their original dosages, but dropped creatine, agmatine, and n-acetyl-l-tyrosine completely. Taking their place is a host of premium ingredients in a hefty 508mg of VasoDrive, 200mg of CitraPeak, 100mg of CognatiQ for better focus, and 50mg of the ever-present AstraGin to improve absorption and overall efficacy.
Axe and Sledge is true to its word as Hydraulic 2 is most certainly an improved version and a worthy replacement for the long-running original, including more for pumps, proven CognatiQs over n-acetyl-l-tyrosine for focu, and again, AstraGin to get even more out of the formula. The brand plans on launching its sequel pump pre-workout this Thursday in four familiar flavors with Unicorn Blood, Glacier, Shark Bite, and Deadlifts & Gummy Bears.