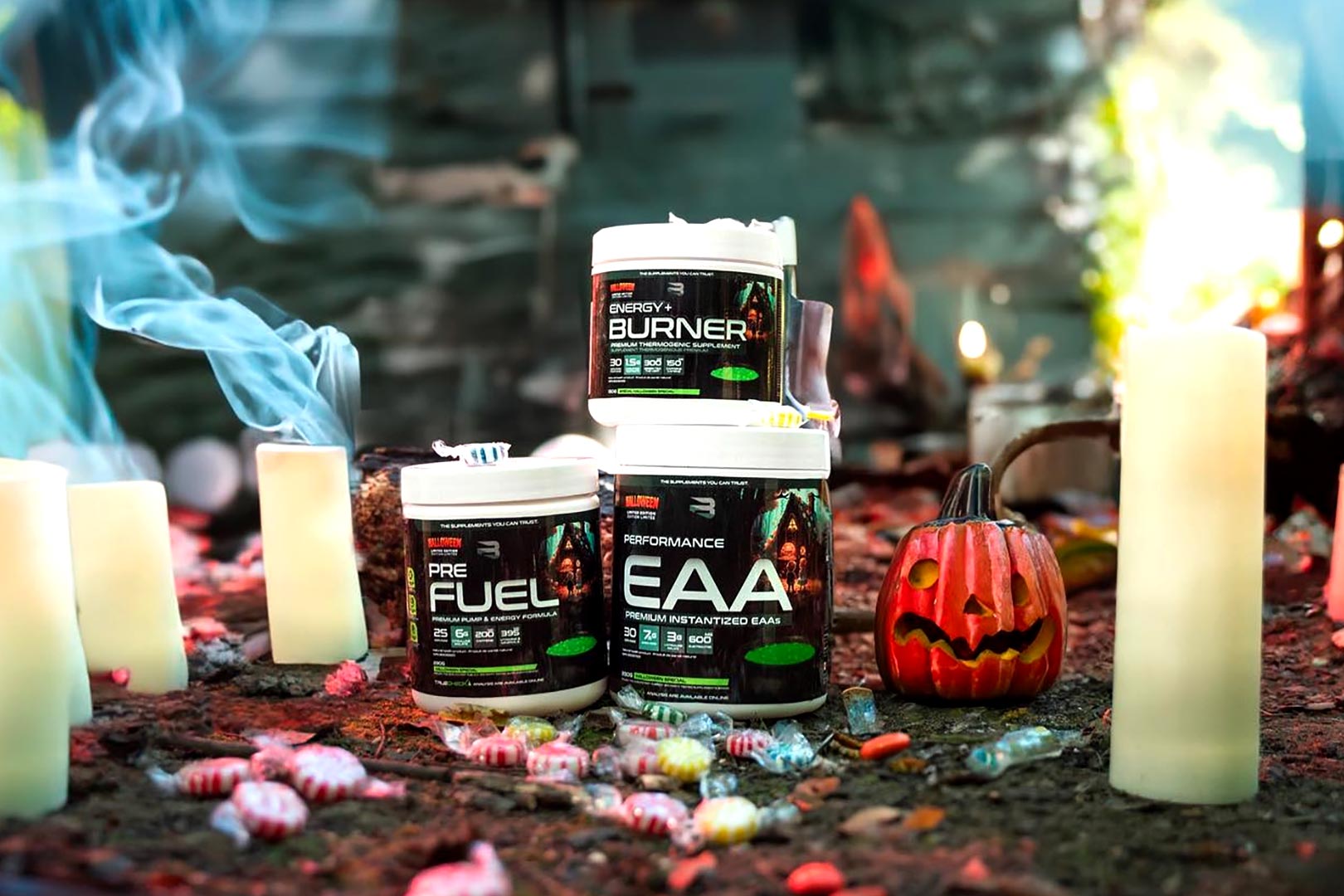 Believe Supplements in Canada is having a bit of fun with Halloween this year and has put together a lot more than most other sports nutrition brands out there for the spooky holiday. Coming this Friday from the long-running company are two separate flavor series; one is called the Trick Collection, and the other is the more colorful Treat Collection, obviously tying nicely into the whole Halloween concept of Trick Or Treat.
Each of Believe Supplements' limited-time series involves the same three products in their respective flavor, so for the Trick Collection, there is Energy Burner, the pre-workout Pre Fuel, and the amino Performance EAA, in a cautiously scary taste, then the Treat Collection is also Burner, Fuel, and EAA but in a pink candy flavor. The two series have their own distinct branding; where the Trick Collection goes for something dark and spooky, and the Treat Collection has a bright and colorful pink-filled look.
Both of Believe Supplements' special edition Halloween series will be hitting the market at the end of the week, Friday the 13th, no less. That leaves fans plenty of time to visit the brand's online store or head into their favorite Believe retailer before Halloween rolls around. Once again, all of the products in the Trick Collection and Treat Collection are temporary, meaning they won't be around for long, so get them while you can.