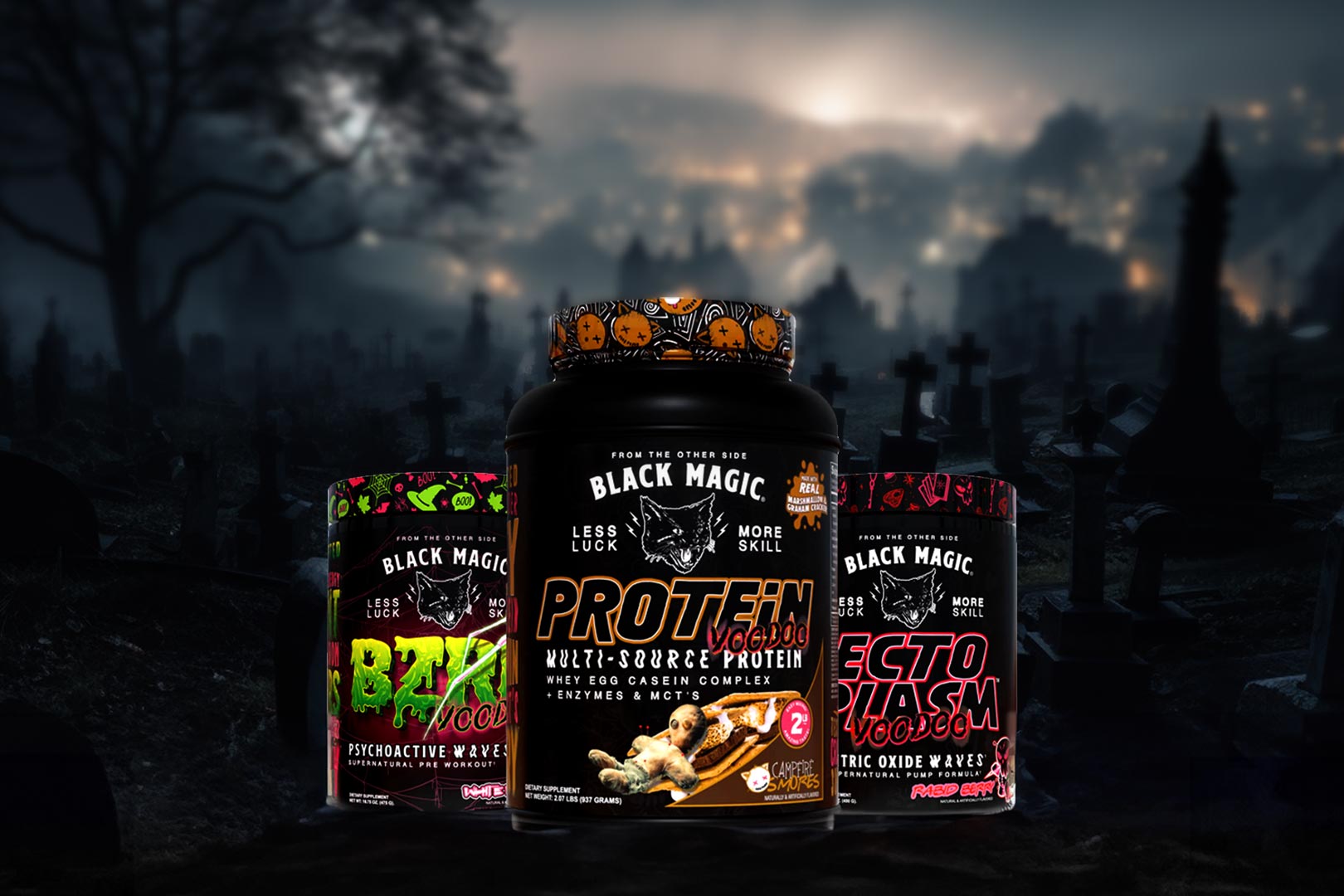 The Voodoo Series is a special edition selection of supplements Black Magic has brought back several times over the years; in 2022, it returned as a limited version of the brand's pre-workout BZRK Voodoo in a unique watermelon grape combination called Grape AEther. For Halloween this year, Black Magic has taken things up a notch and put together three special edition products for its Voodoo Series, each a different flavor of one of its popular supplements.
The items in Black Magic's 2023 Voodoo Collection are BZRK Voodoo in White Widow, which looks like a guava flavor, Ecto Plasm Voodoo in a berry-themed Rapid Berry flavor, and lastly, Black Magic Protein Voodoo in a classic chocolate and marshmallow concoction named Campfire S'mores, with actual marshmallows. The formulas behind BZRK Voodoo and Ecto Plasm Voodoo are different from their regular counterparts, although that doesn't appear to be the case in the protein powder in Black Magic's Voodoo Series.
Some of the key differences in BZRK Voodoo include the addition of the stimulants PEA and halostachine, and a bump in caffeine from 350mg to 380mg. In Ecto Plasm Voodoo, you also get a few changes with more citrulline malate at 10g a serving, and added pomegranate and epicatechin. The brand does not have the products on its own website, but if you head to the retailer NutraStop, the full family is in stock and available, all at $49.95 each, except the protein at $44.95.