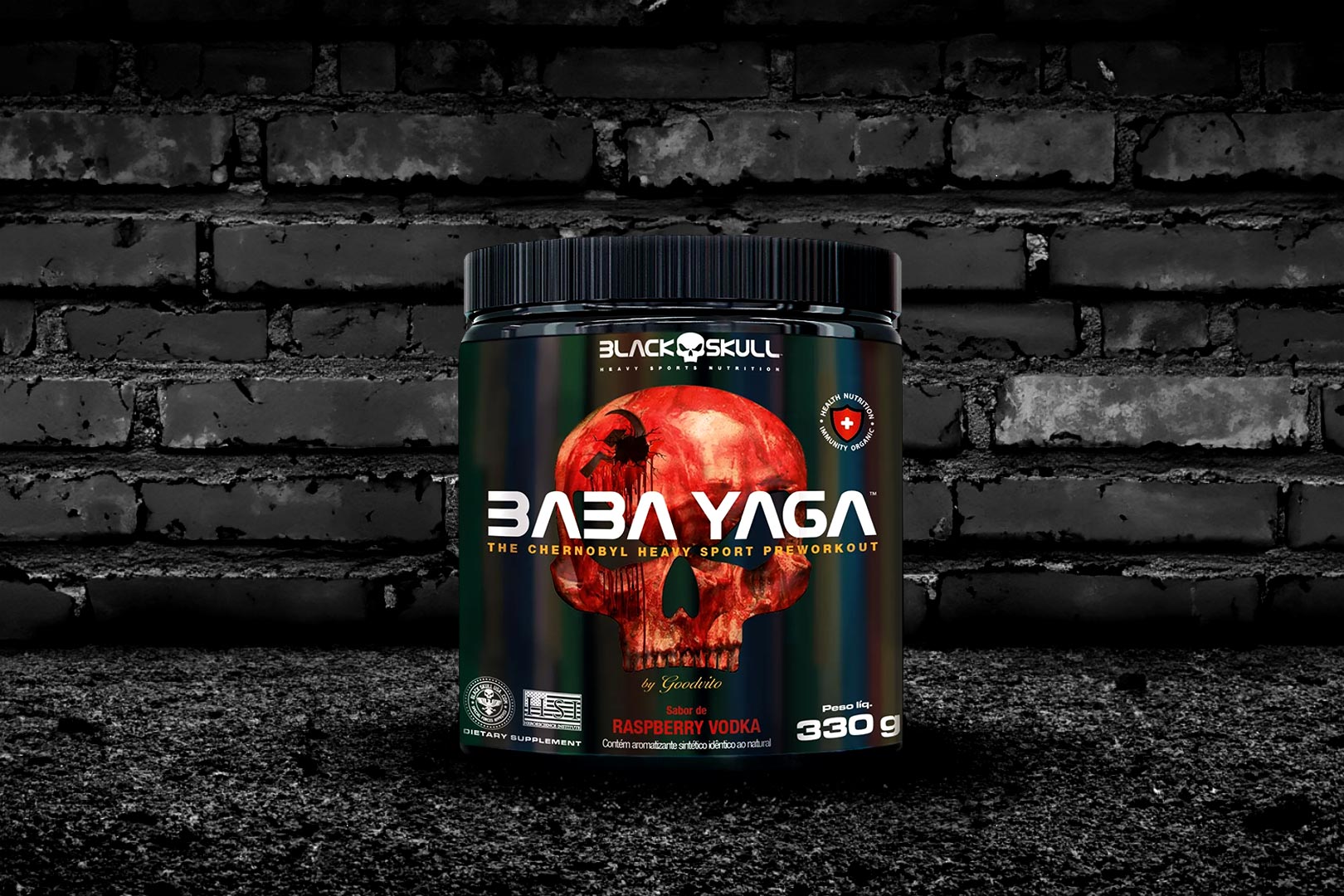 Black Skull in Brazil is known for teaming up with premier athletes and ambassadors for special edition products, whether that be an already available supplement under a different name, a flavor extension, or a whole new item based around the individual. The brand has partnered with the likes of Lee Priest, Branch Warren, Sergio Oliva Jr, and this month, it has done another collaboration with the bodybuilder Goodvito.
Black Skull and Vitaliy Ugolnikov, better known by his handle Goodvito, have teamed up for a pre-workout named Baba Yaga. It features a straightforward blend made up of ingredients you will have seen in some of its other pre-workout supplements. The list includes a gram of taurine, 100mg of choline for focus, coQ10, a gram of glycerol for pumps, what appears to be tribulus, and an almost non-existent 53mg of citrulline.
There is, of course, caffeine in Black Skull and Goodvito's Baba Yaga, but at a moderate amount of 200mg, leaving open the possibility of throwing down two scoops of this at one time, but with 22 servings per tub, that'll get you just 11 workouts from a tub. The supplement is launching soon in Black Skull's home country of Brazil in an intriguing Raspberry Vodka flavor, with no word on price, although its pre-workouts usually fall into a relatively cost-effective range of R$50 (9.93 USD) to R$130 (25.82 USD).