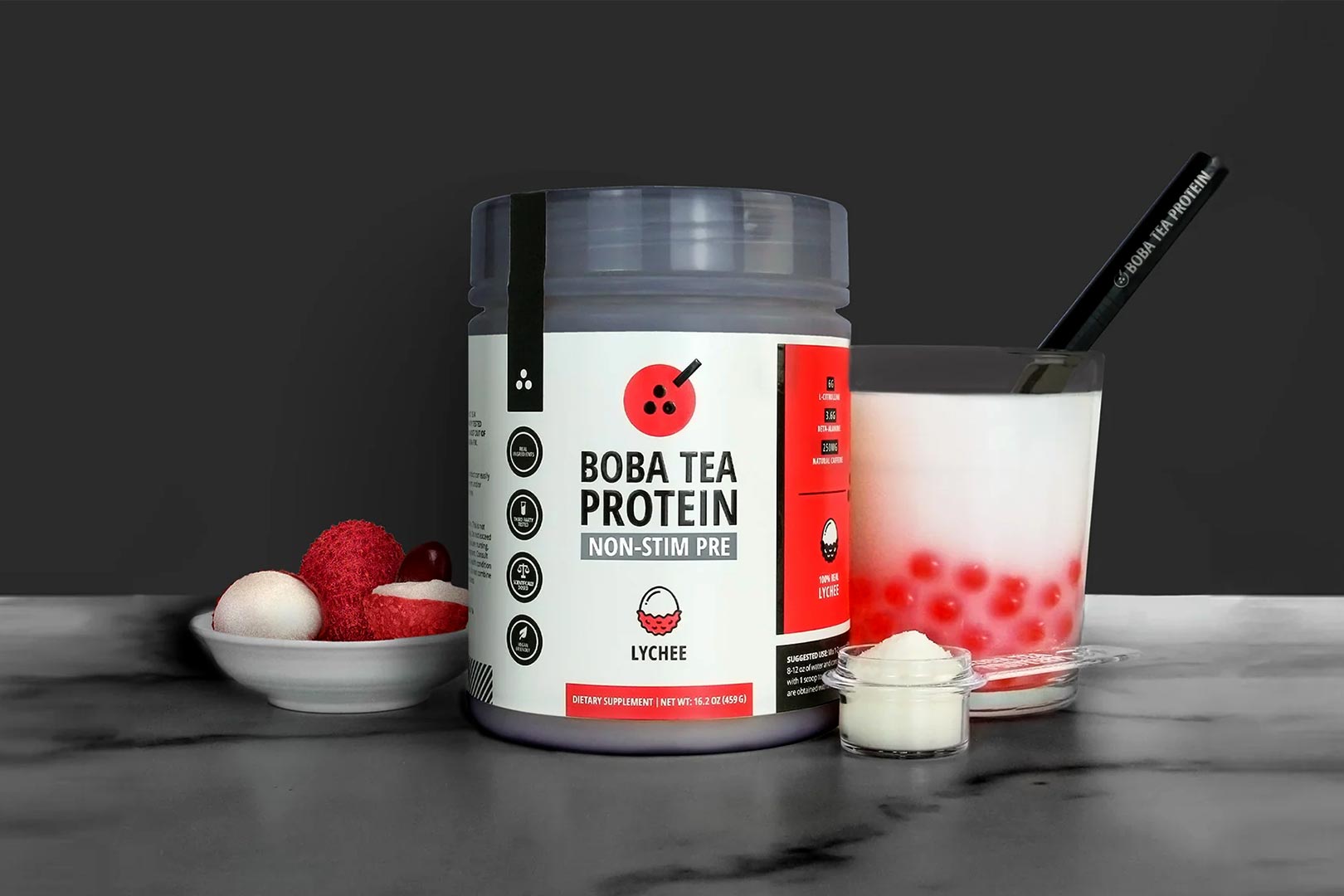 This coming Saturday, at precisely 10AM Pacific Time or 1PM Eastern Time, the always fast-selling Boba Tea Protein is releasing some new products that, unlike most of its drops, are not in the world of protein powder. The creative company has cooked up a new flavor for its reasonably well-put-together pre-workout, featuring respectable highlights like 6g of pump-powering citrulline, 300mg of alpha-GPC for focus, and 250mg of caffeine for energy.
The flavor Boba Tea Protein has created is Yuzu, based on the sweet, citrusy fruit of the same name. That taste is coming to the brand's pre-workout this Saturday, but it'll also be available in a spin-off of that supplement in the Boba Tea Protein Non-Stim Pre. This isn't an exact version of the original where you get everything the same minus the stimulants; the brand has actually removed the caffeine and tweaked some things to elevate other areas.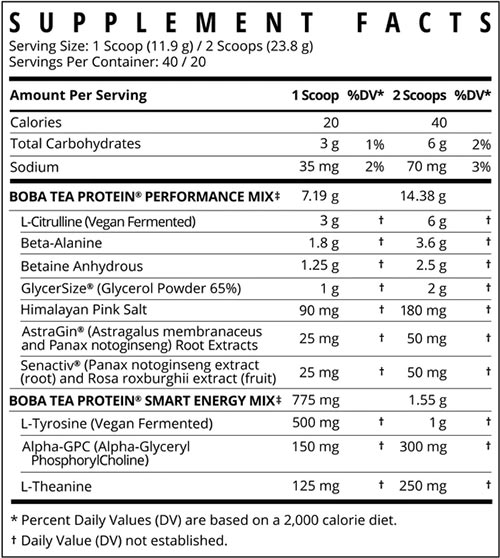 Basically, every ingredient that's in the regular Boba Tea Protein Pre-Workout is in the Boba Tea Protein Non-Stim Pre, except for the energizing caffeine. In place of that, the brand has added the premium and proven performance-supporting ingredient Senactiv, and it's bumped up the GlycerSize glycerol as well from a gram to 2g, so you lose caffeine but get better endurance and pumps.
Once again, Boba Tea Protein is launching its balanced Pre-Workout this Saturday in an all-new Yuzu flavor, alongside the completely new Boba Tea Protein Non-Stim Pre in Yuzu, as well as one the already available flavors from the original in Lychee. The stimulantless supplement will be exactly the same price at $44.99 for a tub of 20 maximum servings, and we suggest getting in as soon as everything is live as the brand is known to sell out of its releases incredibly quickly.