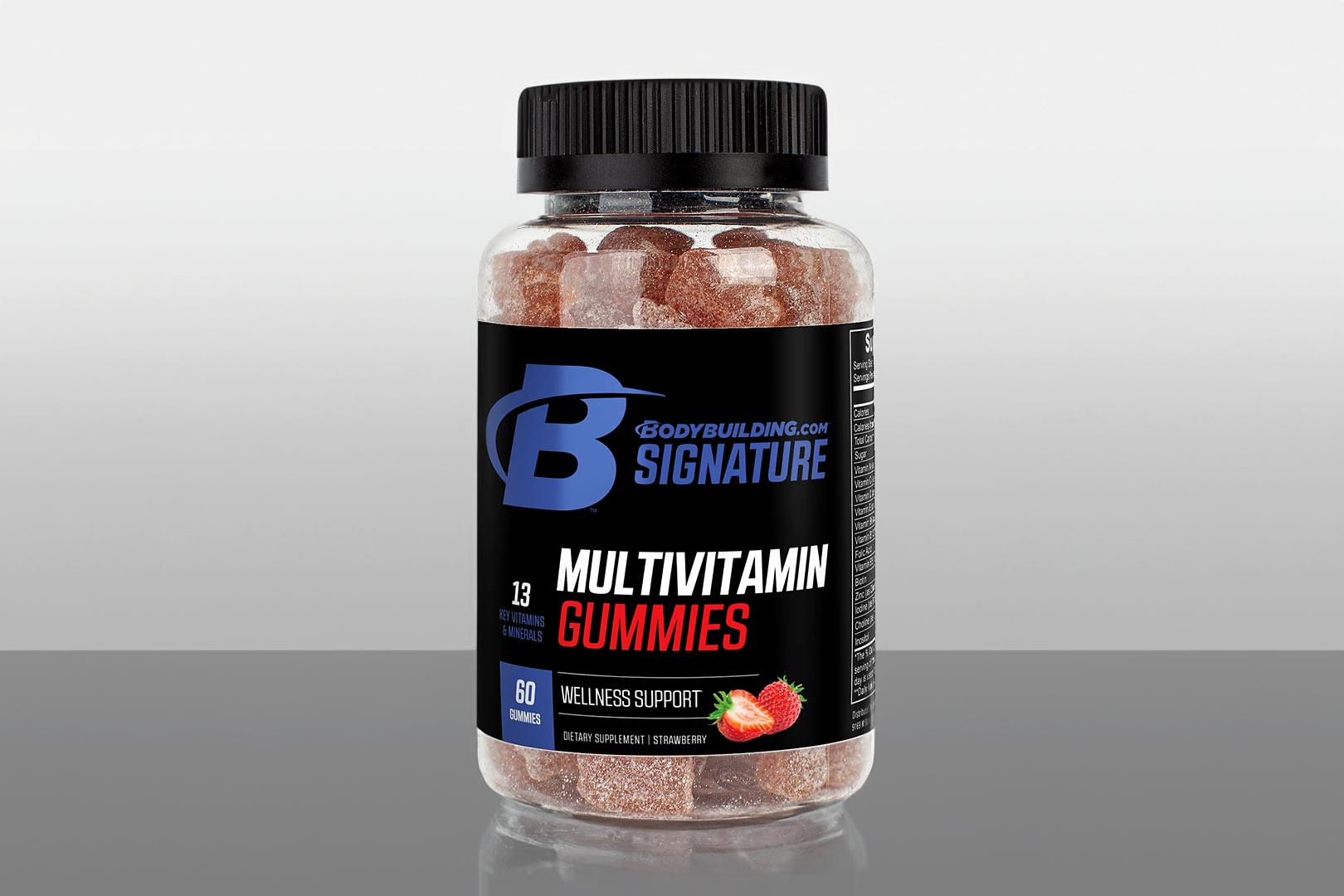 Online retailer Bodybuilding.com is expanding its Signature Series of supplements this month with its first gummy format product, although it's a little more complex than the traditional single-ingredient formulas we typically see in these sorts of things. The supplement is named Multivitamin Gummies, and as the name suggests, it is a general health multivitamin featuring a selection of vitamins and minerals in delicious edible gummy candies.
Bodybuilding.com's Signature Series Multivitamin Gummies comes with precisely 13 different vitamins and minerals, including 243mcg of vitamin A, a light 18mg of the reliable antioxidant vitamin C, 2.2mg of zinc, and a host of B vitamins. The dosages the brand has packed into the edible gummy product aren't anything supremely impressive, not like what you find in common pill-format multivitamins, with the upside being that gummies are more enjoyable.
The price of Multivitamin Gummies from Bodybuilding.com's Signature Series is another reflection of its simplicity, with the supplement getting a basic, commodity-style price of $14.99 for a bottle of 30 Strawberry-flavored two-gummy servings. The retailer and brand doesn't have a separate regular and BodyFit member price on this one, being $14.99 for any consumer, and currently, it ships free anywhere in the US minus Alaska and Hawaii.