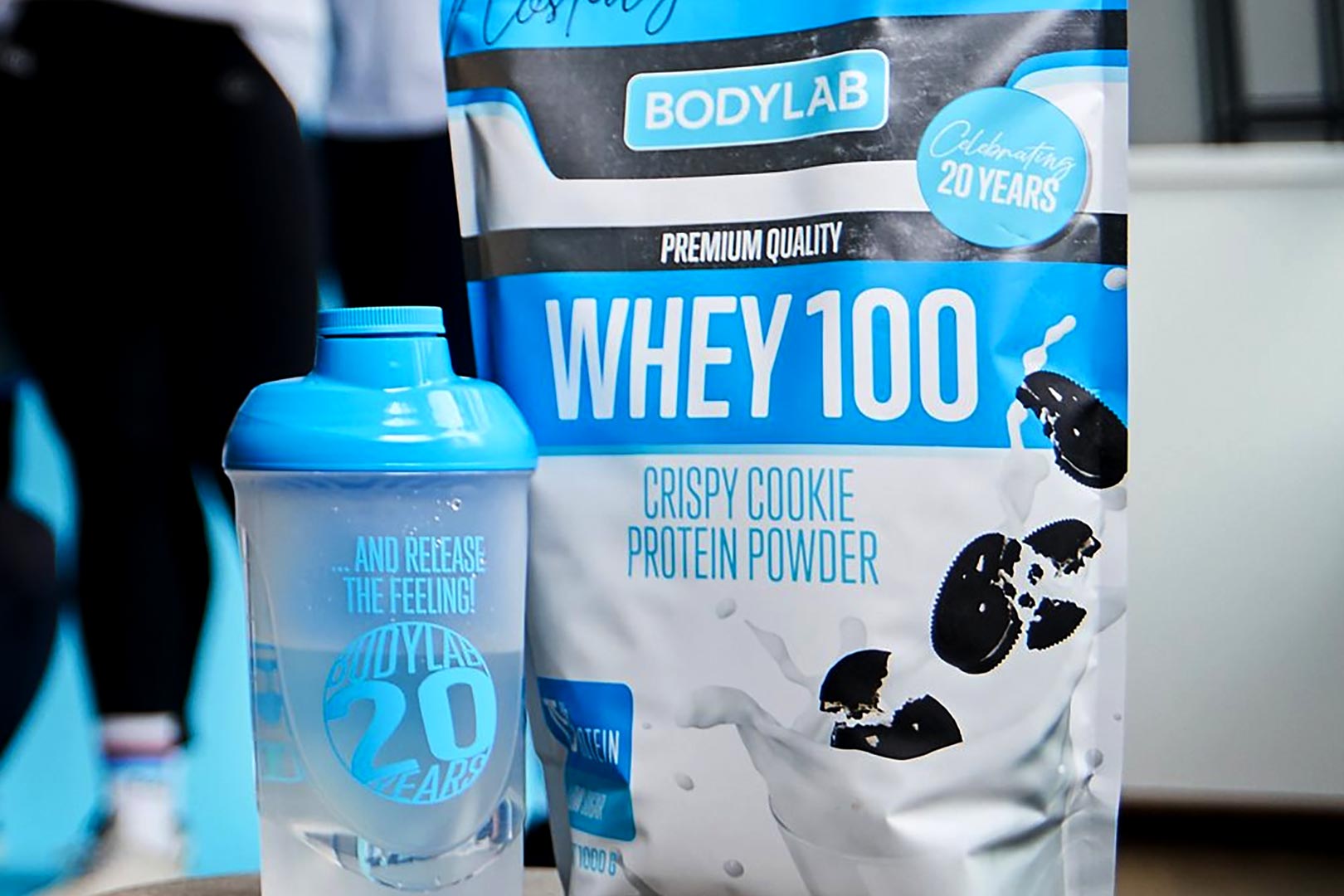 Bodylab in Denmark has put together something pretty fun and interesting to celebrate its incredibly impressive 20th birthday. There aren't many brands leading the way and still going strong in the industry that are close to a decade old, let alone twice that at two decades. However, that is indeed the case at Bodylab, which has strong discounts, deals, and freebies to make for a memorable occasion at bodylab.dk.
The intriguing item Bodylab has put together for its 20th birthday celebration is actually a throwback and a complete throwback at that. The brand has brought back a flavor it had a very long time ago for its flagship protein powder, Whey 100, and that flavor is a classic cookies and cream recipe called Crispy Cookie. What makes it a full-on throwback is that Bodylab has resurrected the product in its original look from 2003.
As far as we know, the returning Crispy Cookie Whey 100 is the same or at least similar to when Bodylab had it the first time around, with 22.5g of protein in a 30g serving, from whey and milk, 2.25g of fat, a reasonable 2.46g of carbohydrates with 1.68g of that sugar, and 120 calories. For an authentic experience, the brand has sprinkled in actual cookies, and it's around for a limited time at DKK 199 (28.13 USD) for a 1kg bag.