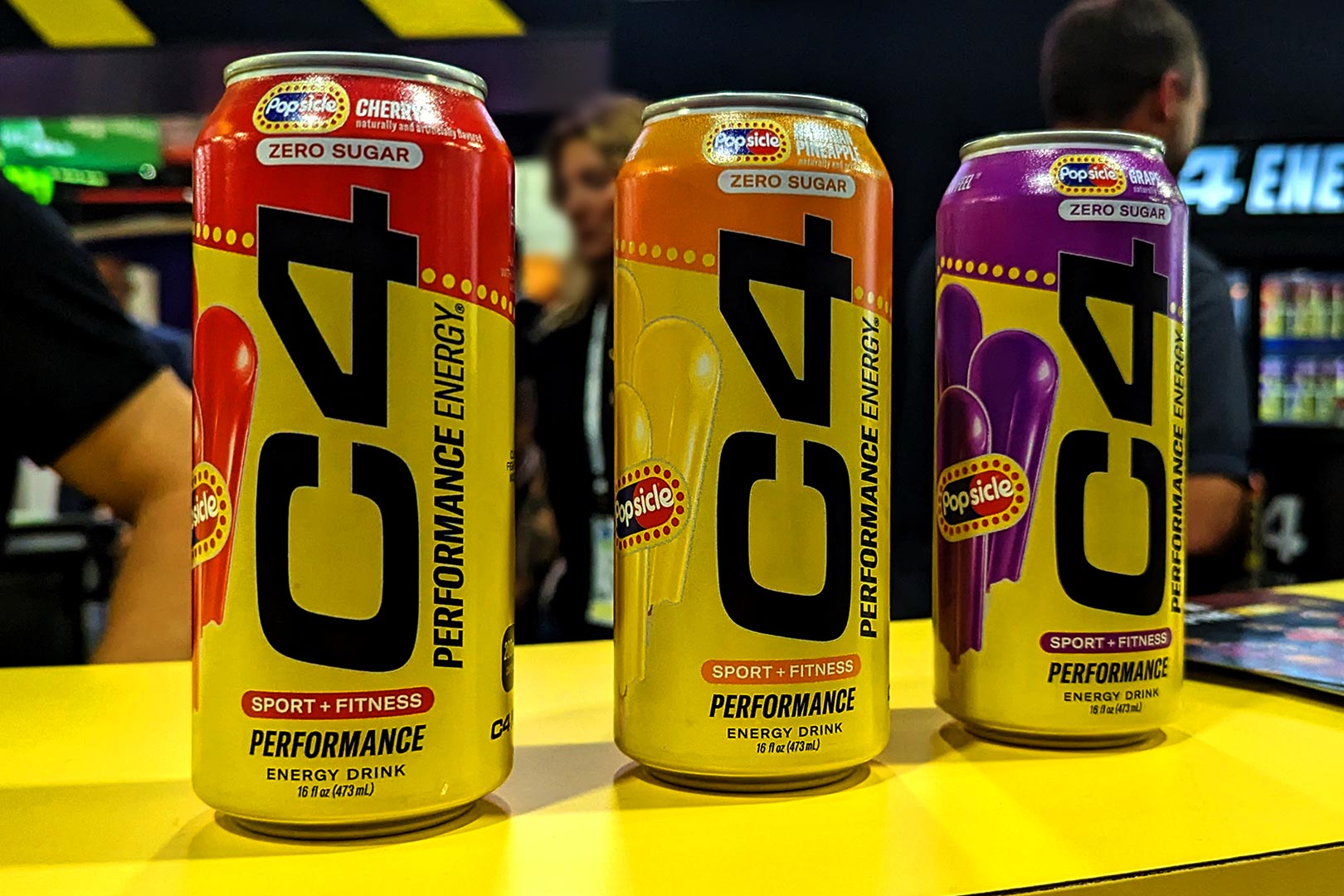 The CarnoSyn and BetaPower-backed performance beverage C4 Energy is out in full force at this year's NACS Show, filling its booth with the flagship C4 Energy Drink, the nootropic-powered C4 Smart Energy, and the premium C4 Ultimate Energy Drink. Also on display and available to try before it rolls out to stores early next year is another authentic collaboration from the brand where it's teamed up with the legendary ice pop company Popsicle, which was founded more than a century ago.
Similar to its partnership with WWE and Starburst, C4 Energy has partnered with Popsicle for a series of flavors, three to be exact, and each of them is based on something from Popsicle's own family of ice pops. The authentic collaboration collection involves Cherry, Grape, and Hawaiian Pineapple from Popsicle's Tropicals collection. We tried all three and found them to be incredibly enjoyable, the Pineapple taking top for us, followed by the on-point Cherry and Grape rounding out the ranking.
C4 Energy's authentic Popsicle Cherry, Grape, and Hawaiian Pineapple C4 Energy Drinks will be hitting the market in a few months, in early 2024, and feature all of the performance beverage's key ingredients, including high-quality CarnoSyn beta-alanine, BetaPower betaine, and 200mg of caffeine. As mentioned, they're available to sample at this year's convenience convention NACS, and we found the whole family to be a pinch sweeter than any of C4 Energy Drink's options currently out there.