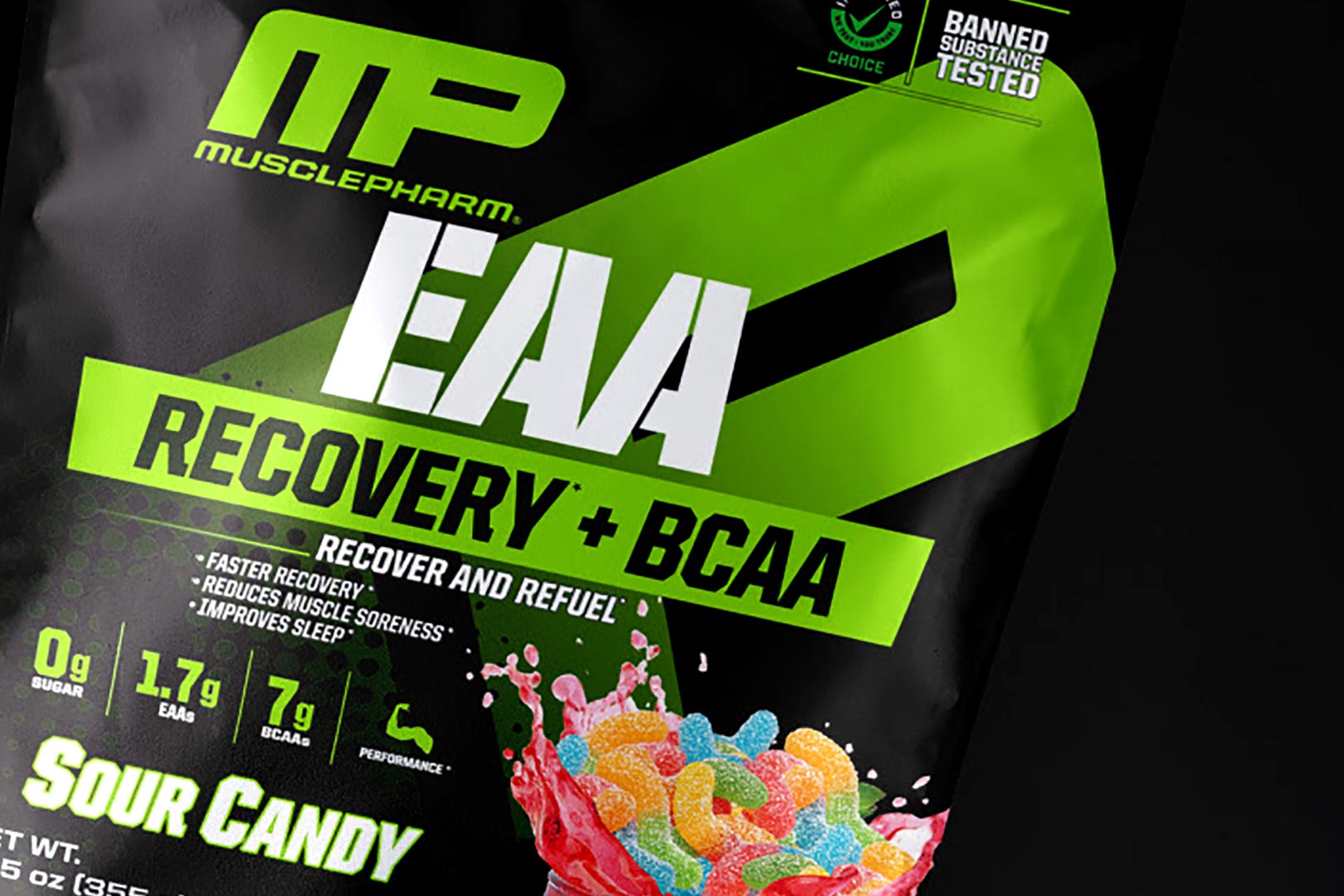 Currently, the sports nutrition company MusclePharm, referred to back in the day as The Athlete's Company has a BCAA-based amino cocktail on the market, and it comes under its straightforward Essentials Series, simply named BCAA. Over the last few years, comprehensive supplements with all nine EAAs have become as common, if not more common, than BCAAs, and the long-running brand is about to release precisely that with MusclePharm EAA.
The complete facts panel for MusclePharm EAA has not been shared yet, although, by the sounds of things, it is predominantly an EAA product, with the primary focus being on the nine recovery-enhancing amino acids. The brand includes a relatively robust, combined 8.7g of EAAs in every serving of the upcoming supplement, and as per usual, the majority of that is from BCAAs at 7g, and there will be two flavors to choose from in Sour Candy and Watermelon Crush.
MusclePharm EAA is hitting the market shortly, in pouches, as opposed to the traditional plastic tubs, and while the price has not been put out there, the brand does tend to reasonably price its products, and we imagine that continuing on this one.