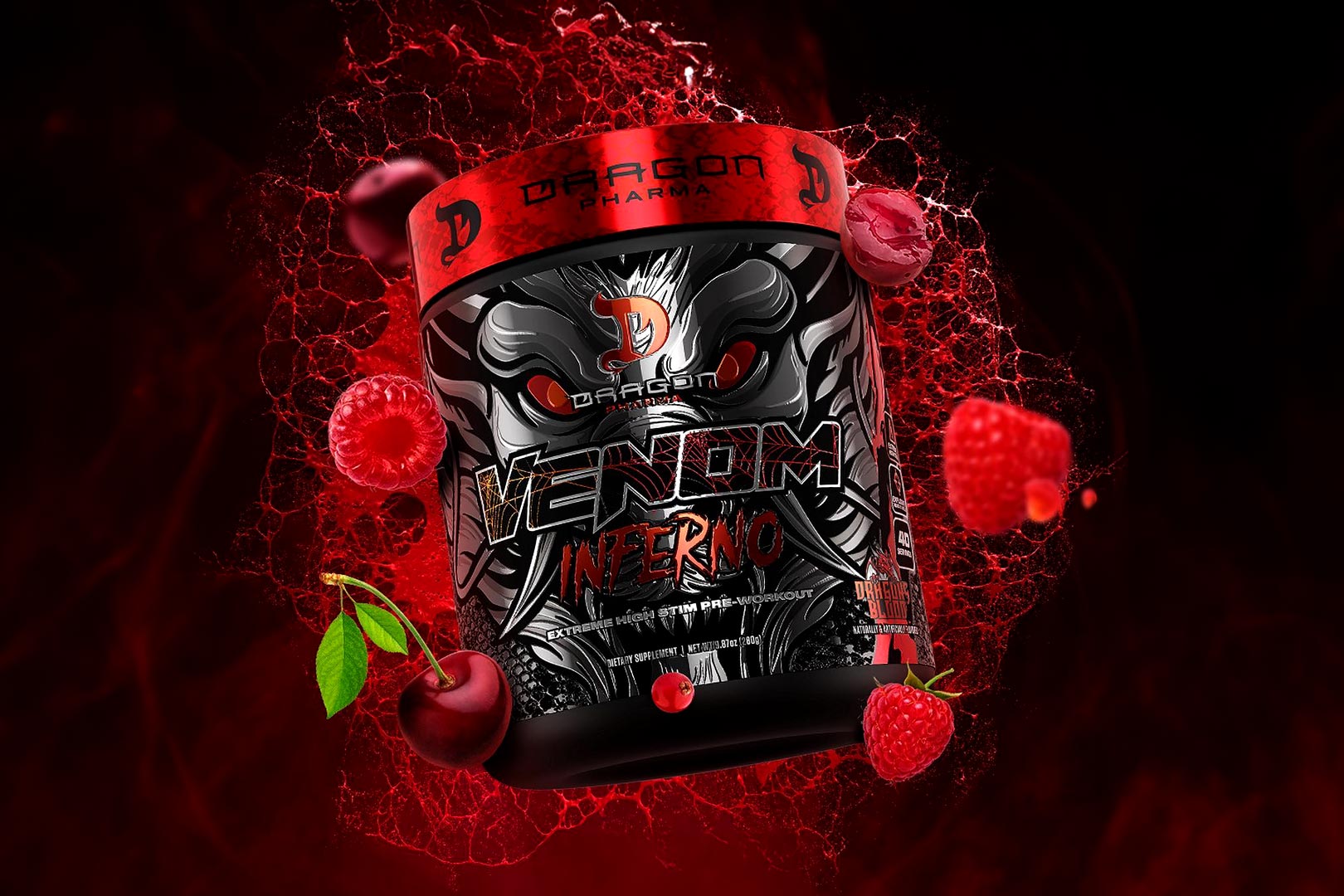 Venom Inferno is Dragon Pharma's most potent pre-workout to date, not a premium pre-workout where you get a lengthy list of ingredients for a powerhouse experience; it is almost entirely a stimulant-driven experience. The brand does have ingredients for benefits that aren't stimulant-fueled, like pumps and performance, but the primary purpose is indeed to deliver intense energy and enhanced mental focus.
We've got the facts panel for Dragon Pharma's Venom Inferno below, and it spends no time hiding that it's all about stimulants. The only ingredients not in the supplement for energy and focus are 3.2g of beta-alanine for performance, 250mg of pink Himalayan salt for hydration, and 2.5g of betaine for pumps. Everything else is there to ensure you get all of the energy you need and then some, as well as tunnel vision-like focus.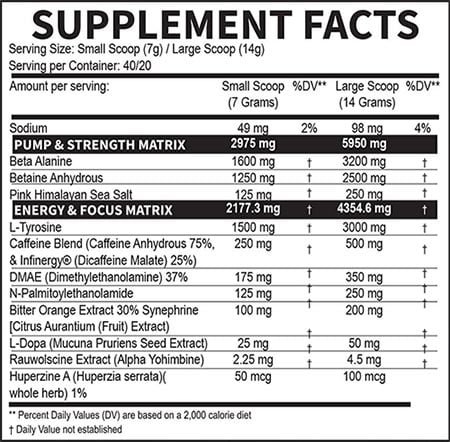 Driving the other side of the experience in Venom Inferno is a hefty 3g of tyrosine, 60mg of synephrine, 100mcg of huperzine a, 50mg of l-dopa, 350mg of DMAE, and 250mg of palmitoylethanolamide. The last two entries are reliably intense stimulants and at strong dosages with 500mg of caffeine, although that's either 500mg total caffeine or if that total isn't the yield, it'll be late 400s, and the always hard-hitting alpha-yohimbine at a supremely potent 4.5mg, a lot more than we're used to seeing.
Dragon Pharma has indeed built Venom Inferno to be a stimulant-powered beast, and the formula should have no trouble delivering that experience, especially with half a gram of caffeine and close to 5mg of alpha yohimbine, more than twice that of Apollon's high-powered Assassin. The hard-hitting pre-workout is going live in the brand's online store on Monday of next week in the cherry and raspberry flavor Dragon's Blood.